If you scan someone's Weibo timeline or WeChat Moments, one thing becomes obviously apparent: images are the heart of Chinese social media. Curating the best images for your posts is one of the most important ways KAWO helps you to create engaging content.
We've spent a lot of time trying to understand this challenge better and we found that some users wanted the freedom to combine multiple images together from the Inspiration Board. Our solution to this is our newly integrated Image Gallery.
When you open the new Image Gallery you'll instantly see all of the images from your Inspiration Board.
All you have to do is select the images for your post, and then click 'Add to post'.
Just like before, you can upload images directly from your computer.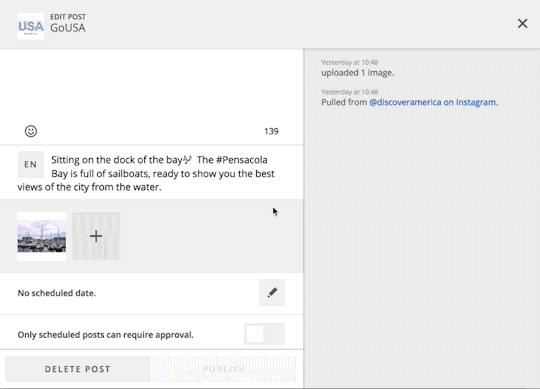 The images will then appear in your gallery, and will be automatically selected for you to add to your post.
The image gallery is just our latest way in helping you perform better with Chinese social media. It's the first step toward creating more rich and engaging content, which will be fundamental for our soon to be released WeChat integration.
If you have any questions or want to learn more about KAWO, schedule a demo and see how we can help you take on the world's largest digital market.