Users can now log in to KAWO and select a preference for language, right now we offer English and Simplified Chinese.
As a Chinese social media management platform for international brands, we first developed our product in English to maximise accessibility to international clients.
Recently we took a deeper look at our users and found that most of them were native Chinese speakers working for agencies who represented the international brands, and not the brands themselves. This meant one key thing: KAWO wasn't operating in the native language of most of our users. So we decided to change that.
How Do I Change My Language Preferences?
Open the navigation menu on the left of KAWO's main header. Then select the top option to edit user settings.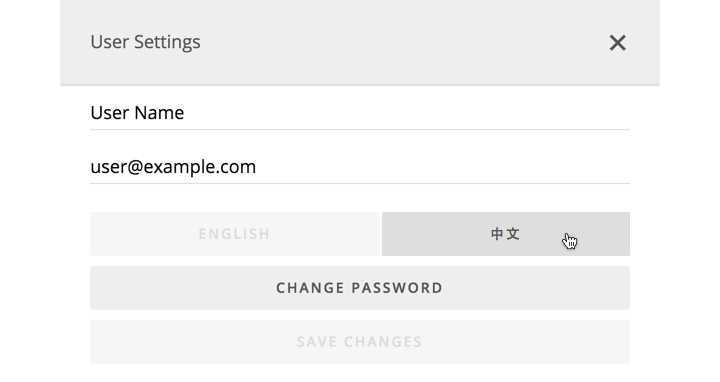 This will open up a page where all your preferences are stored, the button for your current selected language will be disabled. Select your new language.
Now just save your changes and KAWO will refresh itself in the new language of your choice!