It's no secret that China has blocked some widely (read: globally) used social media platforms such as Facebook, Twitter, Youtube, Instagram, Snapchat…the list goes on. With the help of VPN's (Virtual Private Networks), mainland netizens (sometimes) can bypass "The Great Firewall" and surf on blocked websites.
Nevertheless, not many netizens are willing to pay the extra dollars for the sake of entertainment aka accessing social media. Because of this, the massive Western social media blockage was once considered to be a big opportunity for Chinese developers to create their own social media platforms. In the beginning, Chinese-made social media platforms gained a lot of criticisms from international watchdogs, saying they were "only capable of making replicas".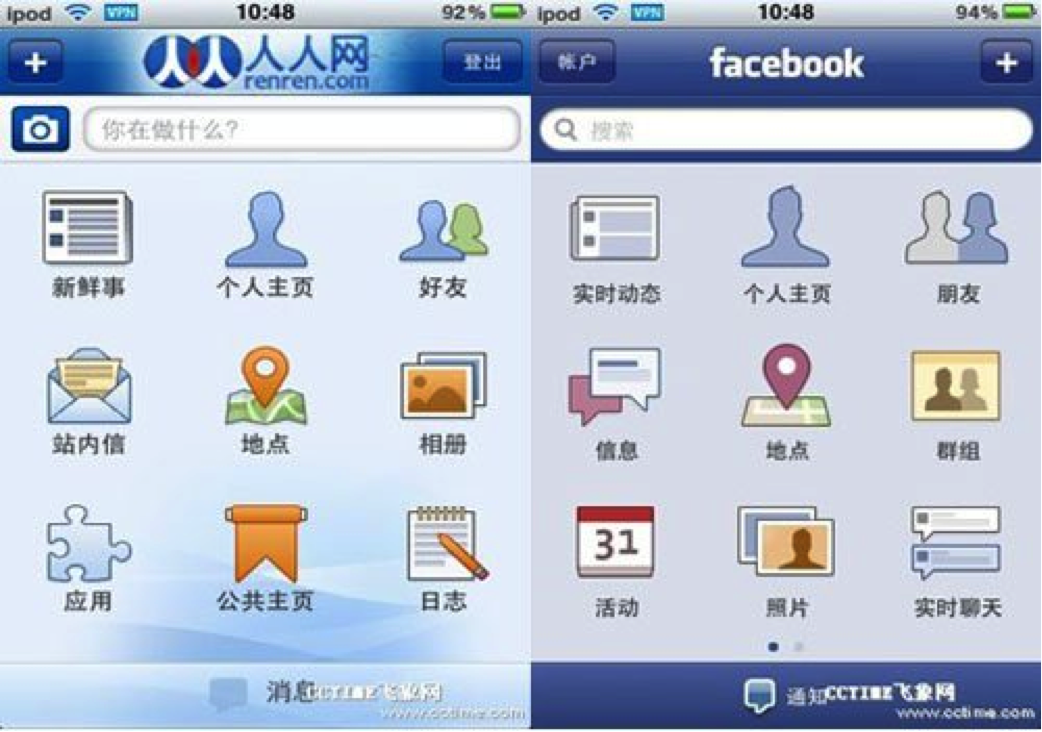 That was 7 years ago.
Today, the Chinese are proud of their social media platforms and developers are now focusing on pushing their products into the international market. Take a look at WeChat. It is rapidly acquiring territories out of mainland simply by providing various language interfaces such as Indonesian, Spanish, Korean, Thai, and Russian among others. WeChat also won over international users' hearts by recruiting Lionel Messi as one of their endorsers.
Chinese social media platforms are also more integrated and with more all-in-one features when compared to their Western counterparts. For Americans, Yelp is one integrated app. It allows users to search for restaurant recommendations, write reviews, check ins and buy coupons. While in Chinese version of Yelp, Dianping, will take you even further. Not only can you find all the features that Yelp get to offer, Dianping also allows you to queue online, place and pay to-go order. Interestingly, it's not only about food on Dianping. You can also purchase movie tickets, book a hotel, plan a trip and even hire a wedding photographer!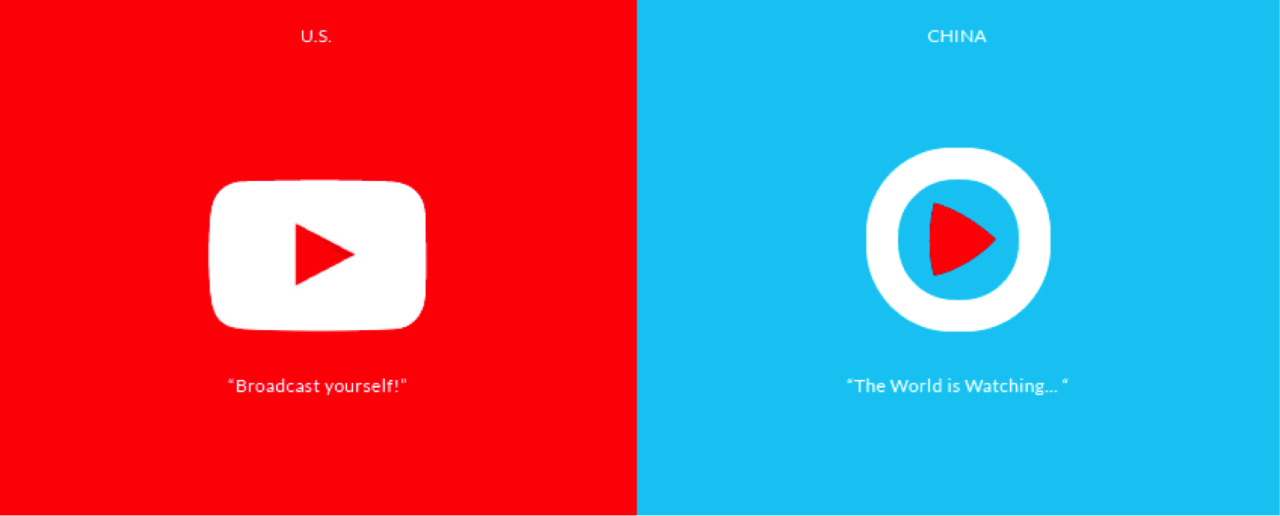 According to this infographic, China has the world's largest population of online-video viewers with 450 million people. People are trying to draw lines between YouTube and Youku, and despite their somehow look alike logos, Youku is still seen as the Chinese tailor made video viewing platform.
In the States, home TV sets are connected to cables and there are hundreds of channels to choose from. HBO and Cinemax are just two of the channels that broadcast movies 24/7; Nickelodeon, Cartoon Network and Disney Channel are there to entertain kids whenever they turn their TV on. Whereas, in China, TV channels are not something that you can choose. China's state run channel CCTV and provincial channels are the only choices they have. So, it's not surprising that 76.3% of people surveyed chose online videos over TV, clearly searching for a new source of entertainment.
This is why Youku developed the Drama and Movie tab on their homepage. South Korean produced programs are one of the most searched and watched clips on Youku. Thanks to the licensing agreement between Youku and South Korean broadcasting company, SBS, Chinese can now watch Korean programs one day after its original air date in Korea. While another Chinese video viewing platform, Sohu, has been cooperating with Warner Bros, CBS, ABC among others to satisfy Chinese viewers desire for American television series. Now, Chinese can watch Modern Family, The Big Bang Theory, and The Ellen DeGeneres Show at ease as both English and Chinese subtitles are available on every clip.
It may seem like the Chinese have duplicated the layout, features, etc. from Western social media platforms. But as the Chinese learn more about themselves and their tastes, they came to realize that they do things differently to the West and that they have different needs. So, if you want to prosper in the world's biggest market, understanding the world's biggest market expectations and behaviours while personalizing and localizing your business plan are essential keys to winning the hearts of the Chinese.