There are two types of users on KAWO: Organization Owners and Brand Users.
How to add organization owner(s)?
Step 1: Click the "Setting" button on your organization page.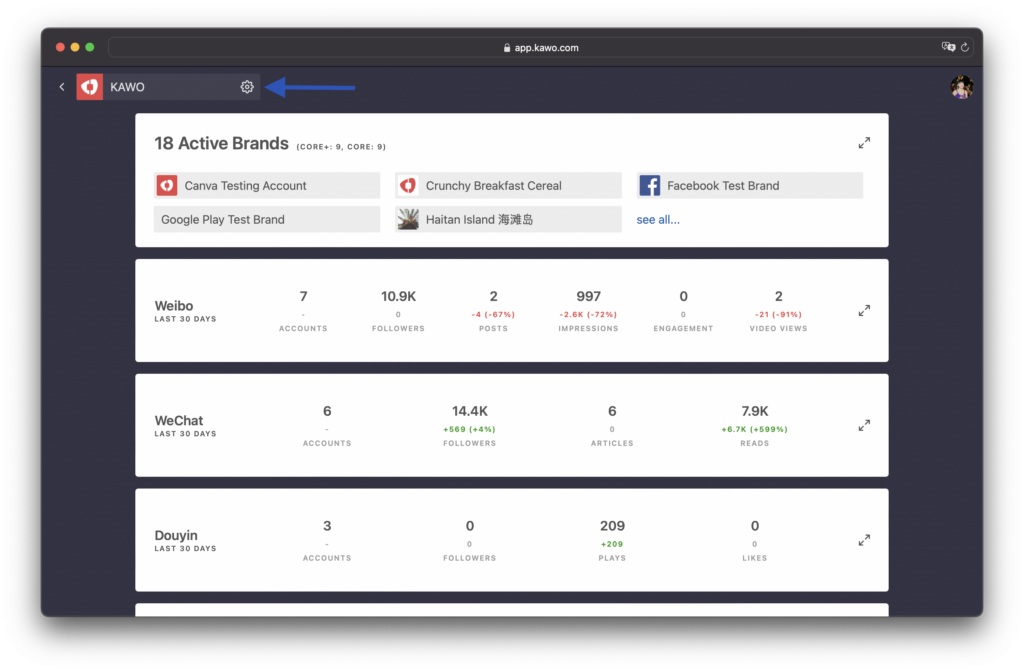 Step 2: Select "Users", and add the user email(s).
Note that the invited users will receive emails with temporary login information.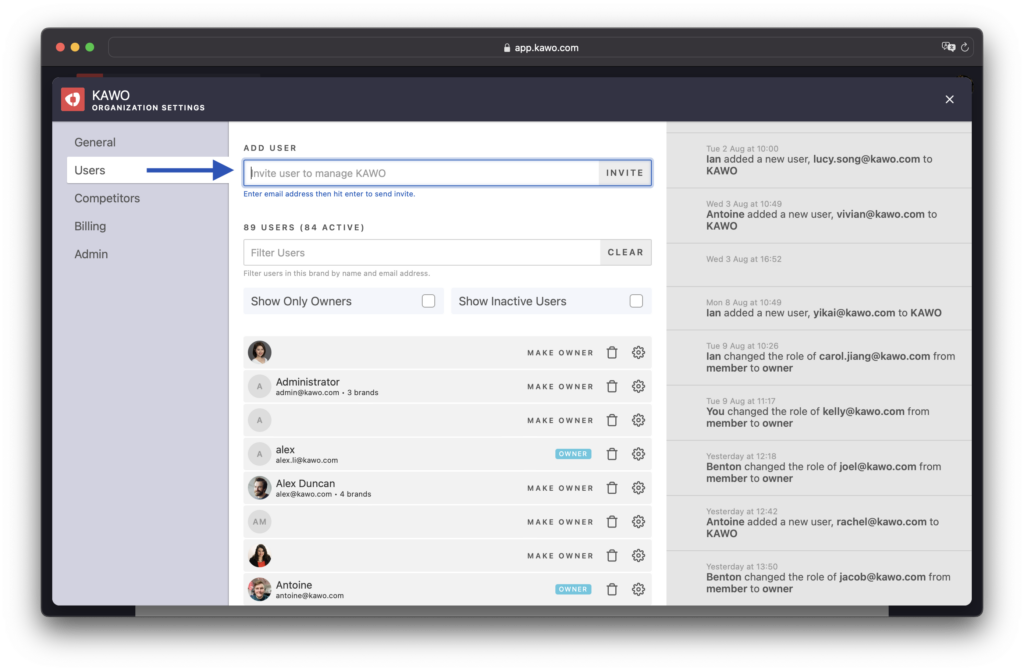 Note that the way of deleting Organization Owners is the same as Deleting Brand Users.