KAWO was created in an agency by a team of passionate marketers.
We understand the challenges agencies have to face every day.
Our plan has been designed to help you stand out of the noise and grow your business.
Intense Competition
Highly competitive in winning briefs and getting more clients?
Projects Come & Go
Needs to handle multiple projects for different clients at the mean time?
Unhealthy Cash Flow
Hard to control cash flow and gain sustainable business?
Six Key Benefits for Agencies
Gain Trust
Build close relationships with your clients with a clear and transparent workflow.
Enhance Efficiency
Save time by automating manual and repetitive tasks, allowing you a quicker response to your clients' needs.
Collaborate in Sync
Work together with both internal and external teams as if you are at the same place.
Get Organized
No worries about getting lost in the jungle fulfilled with data, content, chats, spreadsheets and emails.
Grow Business
Provide clients unique insights and ideas based on well-round data and think ahead of competitors.
Become Smarter
Create awesome content that satisfies your clients's needs via smart scheduling and inspirations.
Cashflow-friendly Payment for Agencies
Compared with brands, agencies are project-based with multiple timelines. We offer super flexible pricing based on your real usage.
For Agencies
Quarterly Payment
By bank transfer
or overseas credit cards
For Agencies
Monthly Payment
By overseas credit cards
For Brands
Annual Payment
Paid up front for entire year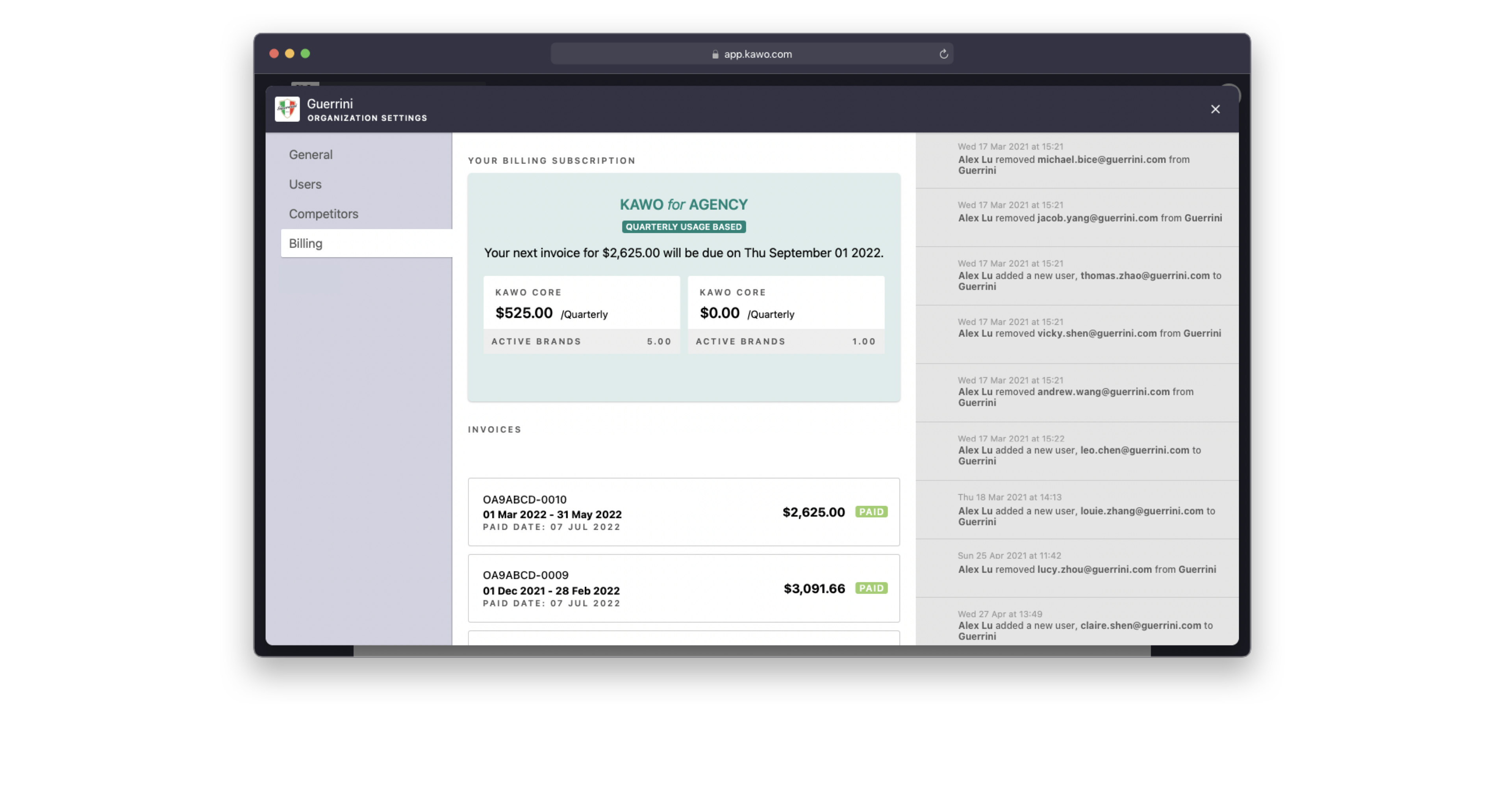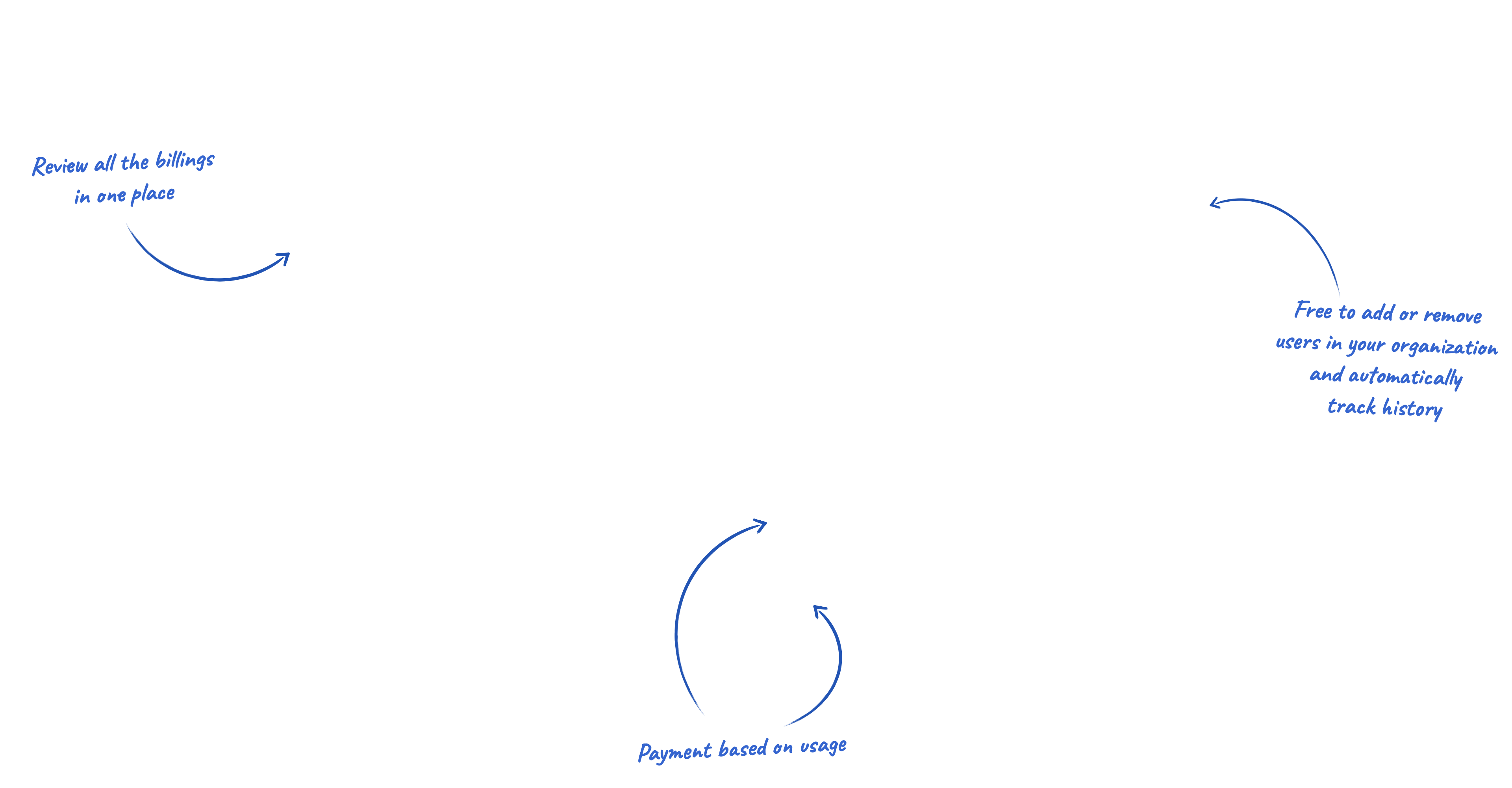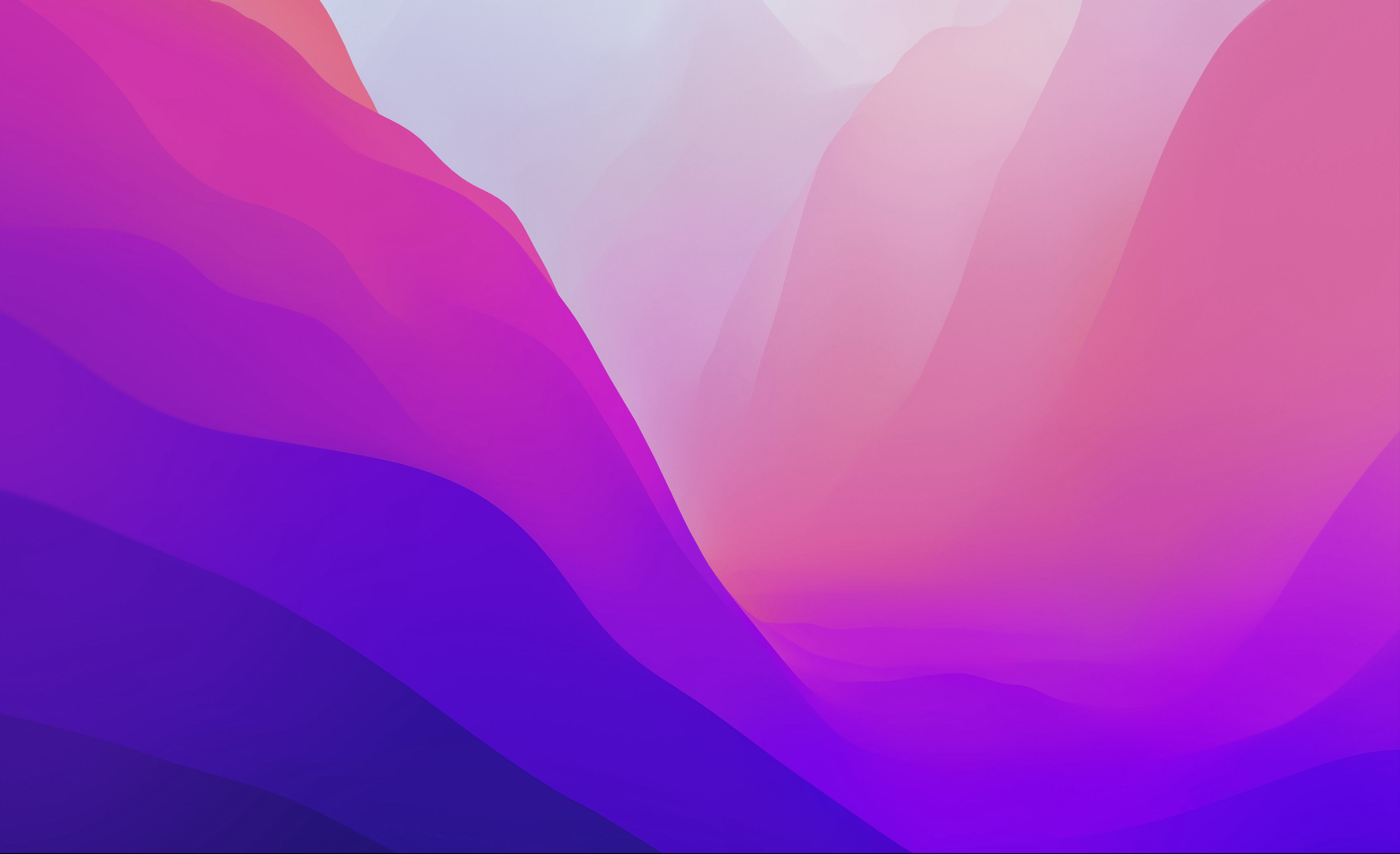 It's time to win sustainable business with KAWO!