Webinar Time: Thu, Apr 6 at 10am London / 11am Paris / 5pm Shanghai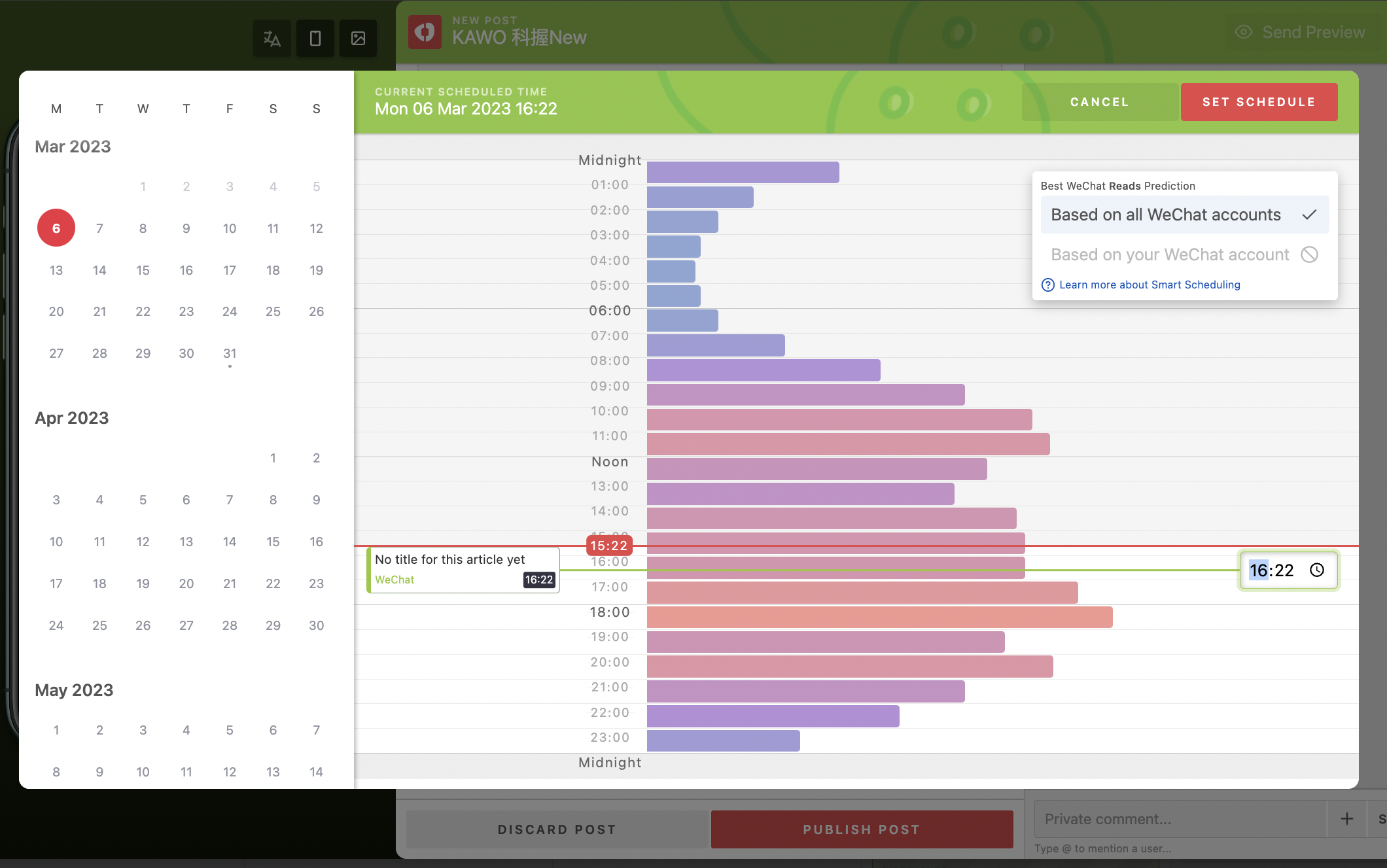 EXCLUSIVE WEBINAR
Smart Scheduling
Stop guessing and start getting better results.
Get content in front of your audience at the right time.
Built with machine learning, KAWO Smart Scheduling suggests its users the best time to post on their WeChat, Weibo, Douyin, and Kuaishou based on their accounts' previous 90-day performance, and industry data from KAWO's database.
In this webinar, you'll learn about:
• What's the best time to post on China social media?
• Does it matter when to post?
• How does KAWO help you find the best time to post?
Webinar Presenter
Alex Duncan
Co-Founder
Alex Duncan is a British entrepreneur who has lived in China for 14 years. He got involved in a range of different startups. While working for Starwood Hotels on digital marketing projects, he met Brian van Damme and the two of them co-founded KAWO. Over the past 9 years Alex has worked across all areas of the company and in the process built a deep understanding of digital marketing in China as well as Chinese social media landscape. He is also a regular guest speaker of NYU, spreading his wisdom onto the new generations.
Previous webinars