How to schedule a Douyin video using KAWO's Time Predict feature?
Step 1: Click the Calendar button to enter KAWO Smart Scheduling.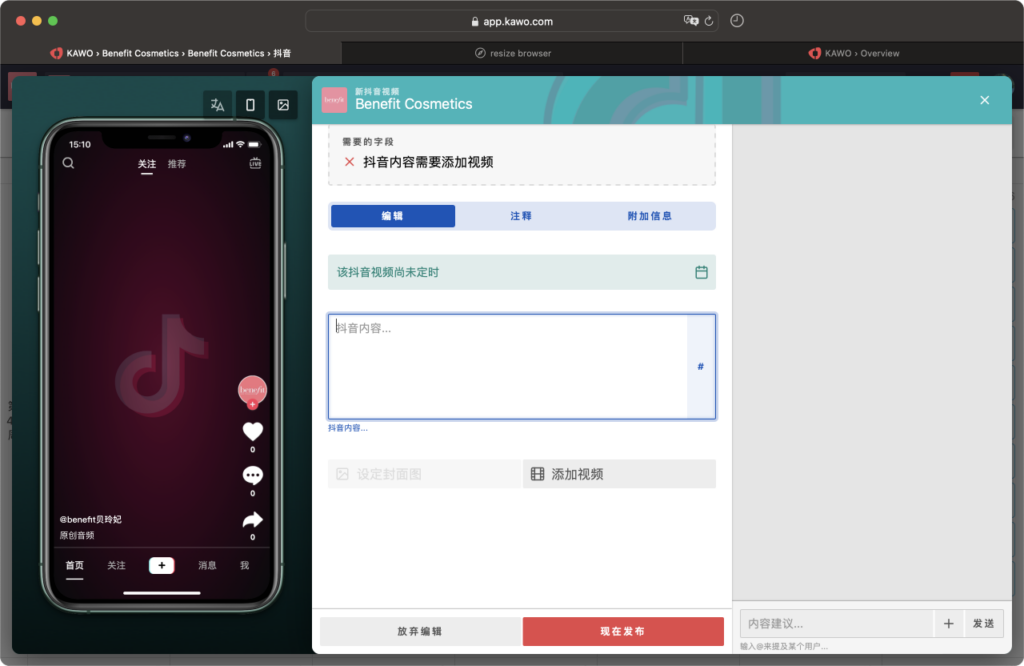 Step 2: Select the calendar date for scheduling the publishing date on the left side.
Step 3: Select the time for scheduling the publishing time on the right side.
Note that KAWO Smart Scheduling predicts the best time for you to post. You can choose the prediction that's based on the past 90-day data of Views from your Douyin account or from all Douyin accounts in the KAWO database.