Grow your audience and attract new customers with China social media
China-specific social media management software designed to help you work frictionlessly with your China team, gain China social data, and view China social content.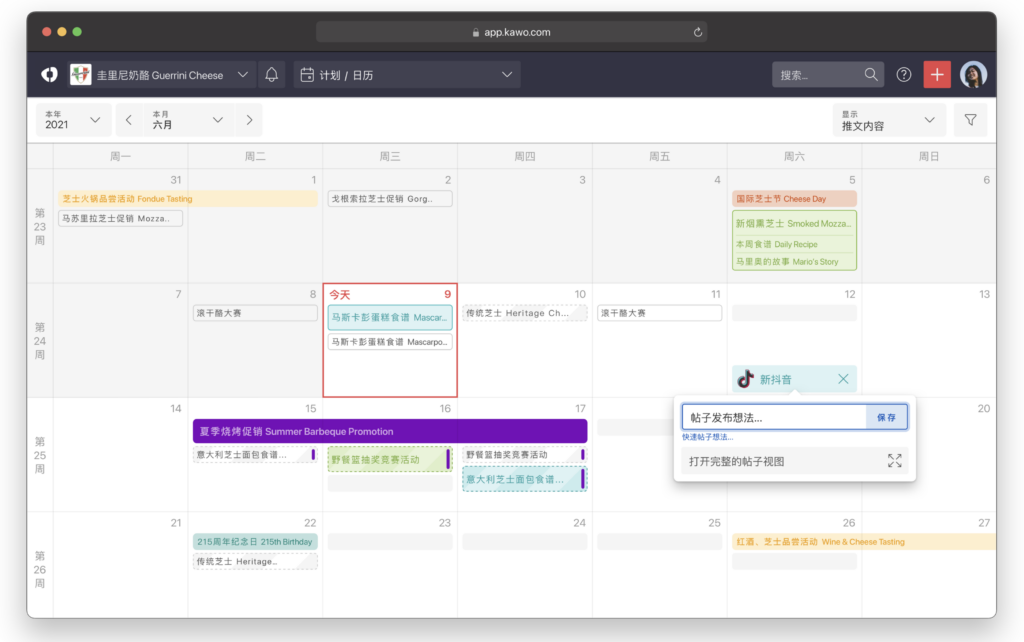 Manage China social networks with an all-in-one platform
KAWO seamlessly connects to WeChat, Weibo, Douyin, Kuaishou and Bilibili.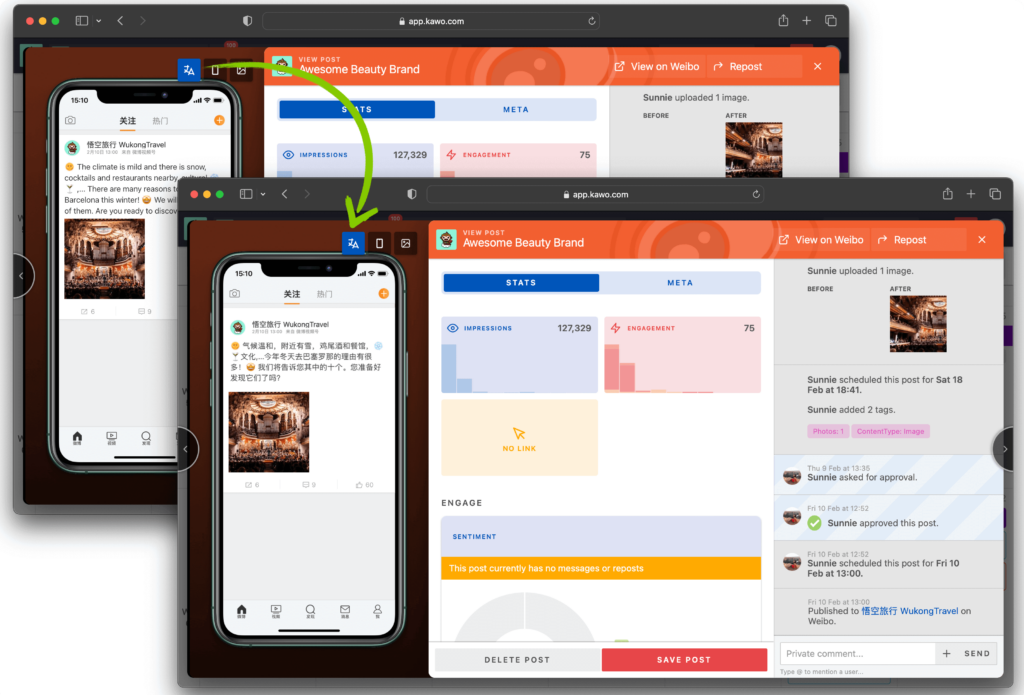 Collaborate seamlessly
with your China team
Do you want to see the content posted on your China social media? With KAWO, you can view all the content across channels without logging into different accounts. Don't read Chinese? No worries. KAWO can translate for your with a simple click.
Access China social data
Obtain and analyze real-time data of your China social content. Receive weekly reports in English via email. Connect your China social data into your enterprise API or Looker Studio.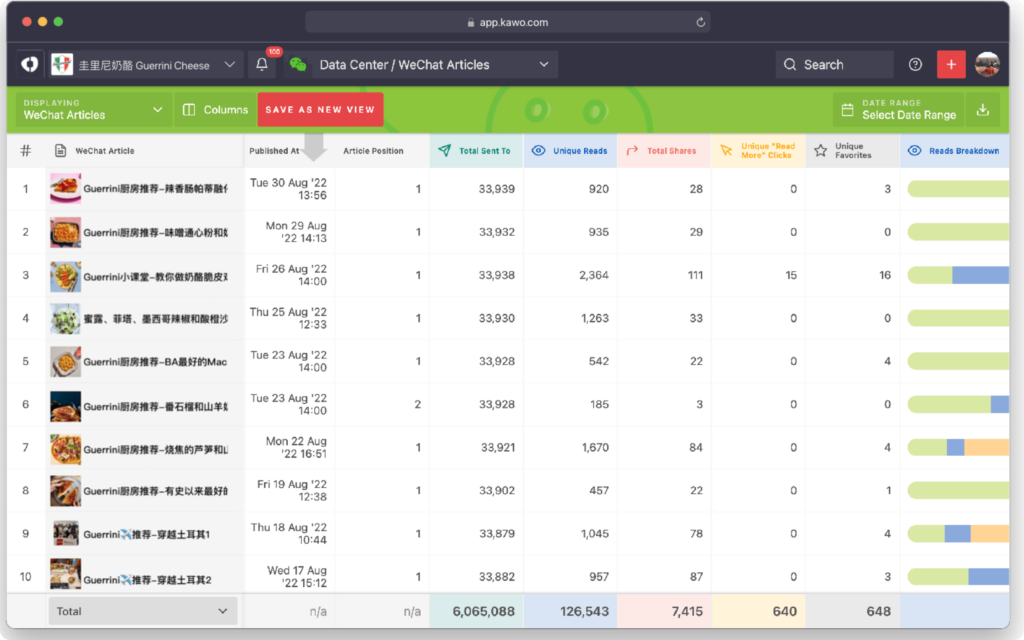 Pricing
KAWO Core
37,630 RMB/year*
Plan, create, and schedule content in advance
5 Social Inspiration sources
Connect XIUMI Editor
5GB Media Library Storage
Automatic Weekly Reports
Account-level Metrics
Monitor 10 Competitor Accounts
Training & Customer Support
KAWO Core+
69,960 RMB/year*
Plan, create, and schedule content in advance
20 Social Inspiration sources
Connect XIUMI Editor
20GB Media Library Storage
Automatic Weekly Reports
Account-level Metrics
Monitor 60 Competitor Accounts
Training & Customer Support
Advanced Post Metrics
Data Center
Advanced Content Analysis
Trackable WeChat QR codes
Emplifi/Hootsuite Integrations
KAWO for Agencies/Enterprises
Flexible plans designed to suit the way agencies work
Customized plans for larger organizations
*Annual pricing including 6% VAT
Helping international brands thrive in China