RED (Xiaohongshu) and Bilibili are known to be popular to younger generations, especially Gen Z. However, the presence and potentials of seniors can not be ignored on those platforms.
Seniors are flocking to RED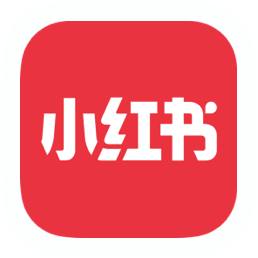 From must-buy recommendations, local service reviews to beauty hack and even apartment leasing — RED — with most of its content in text and images, has become the encyclopedia for modern life. 
Though RED is commonly known as a playground for the younger (upper-to-middle class female) consumers, the number of active senior users on RED is estimated to be over 11 million [S], and the number of senior influencers has doubled in 2022 [S]. 
The bottleneck of "Old Red Book"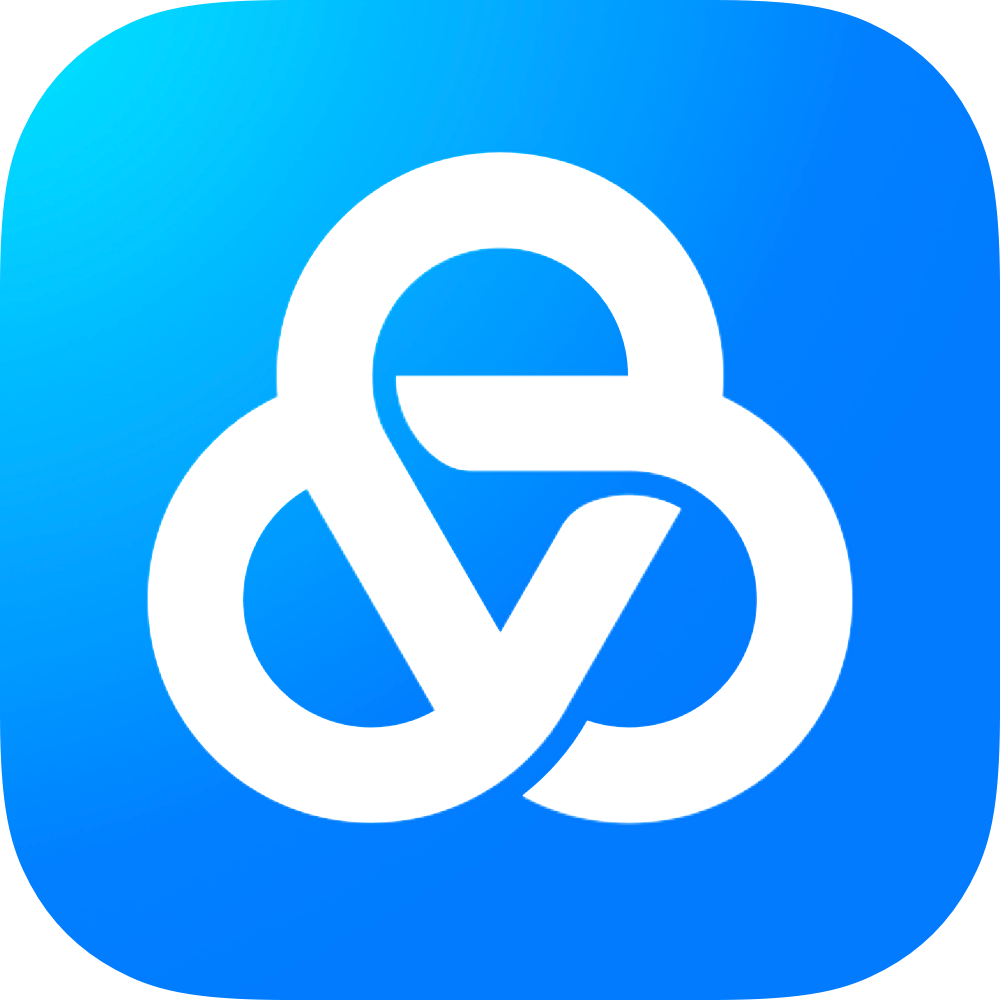 Meipian is an image and text content sharing platform with more than 107 million senior users. However, after receiving 5 rounds of funding between 2016 and 2018, Meipian's revenue has been stagnant and the company downsized to less than 100 employees in 2022 [S].
Community is the means to an end, not the end
"Building an online community to include seniors into the digital world" was the original intention of Tang Qi, Meipian's founder, when he first created the app.
However, its charitable nature puts too much emphasis on optimizing user experience instead of building capacity for commercialization. Seniors are accustomed to spending money on other networks ("Dou Kuai", WeChat, etc). In addition, cultivating spending habits on Mepian's existing users is tough, especially without a younger audience to educate and influence senior users.
Seniors are flocking to RED
1) The bottleneck of "Old Red Book"
Seniors who prefer spending time on RED are the types that follow trends, pursue passion and are willing to pay for their various interests. They don't want to be branded as "old", and are reluctant to use senior apps. It's wise to avoid heavily age-related content.
2) Explore the "Zen style" of live commerce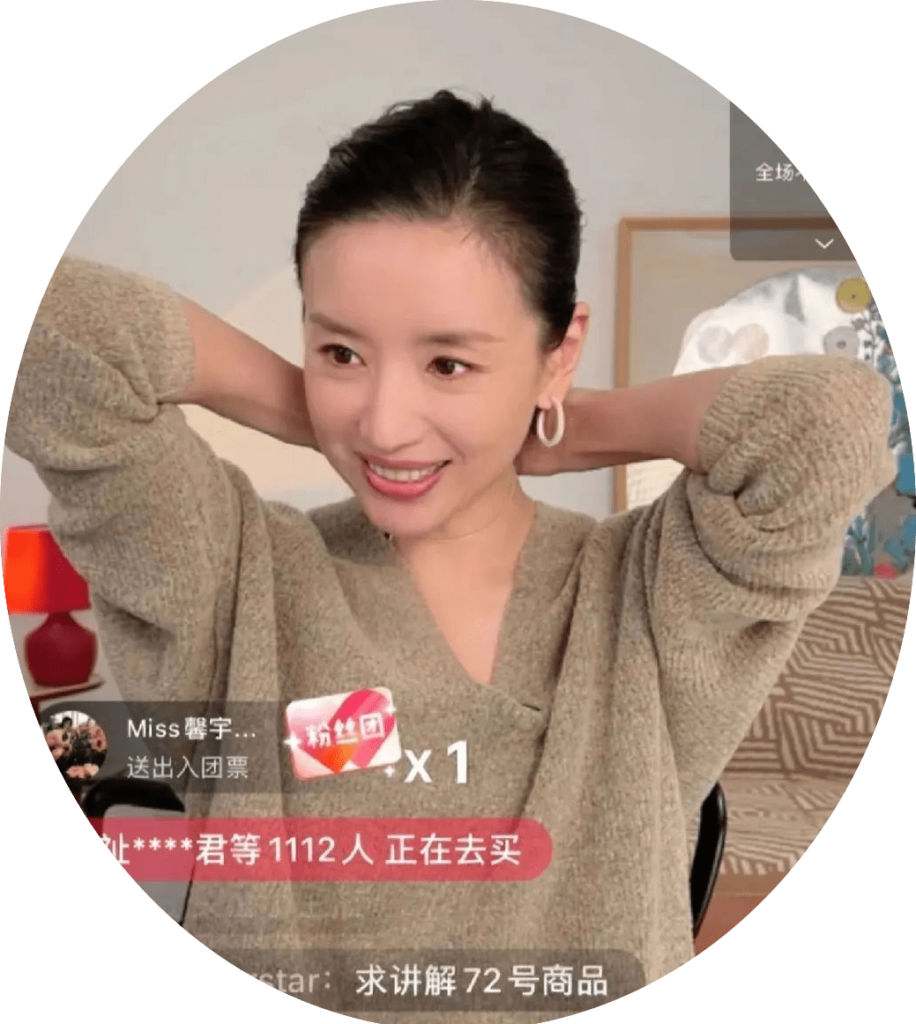 Despite its user base doubling in 2022, RED's commercial revenue grew by merely 20% (80% of which was from advertising [S]). Finding new opportunities for monetization is imminent, which is where live commerce may come in handy.
Forsaking the loud music, hawking, and gags galore, actress Dong Jie conducted her live-stream in a calm and collected manner, reaching 30 million in GMV and rose to No.1 on RED's live commerce chart [S]. This new "Zen style" suits middle-to-high-end products well, and creates a better environment to build trust with seniors.
3) Target younger audience
Topics related to seniors are popular among younger generations who are supporting their parents/grandparents. With 72% of RED's users under 35 years old [S], it's the perfect environment for making an intergenerational impact on consumer education.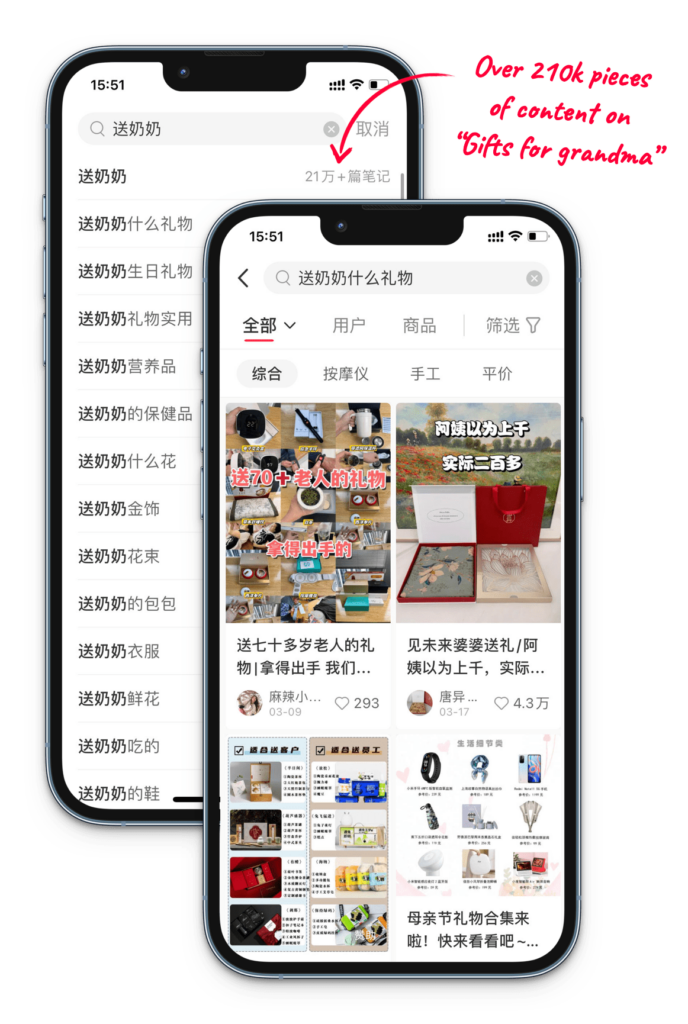 A Sanctuary for sophistication and craftsmanship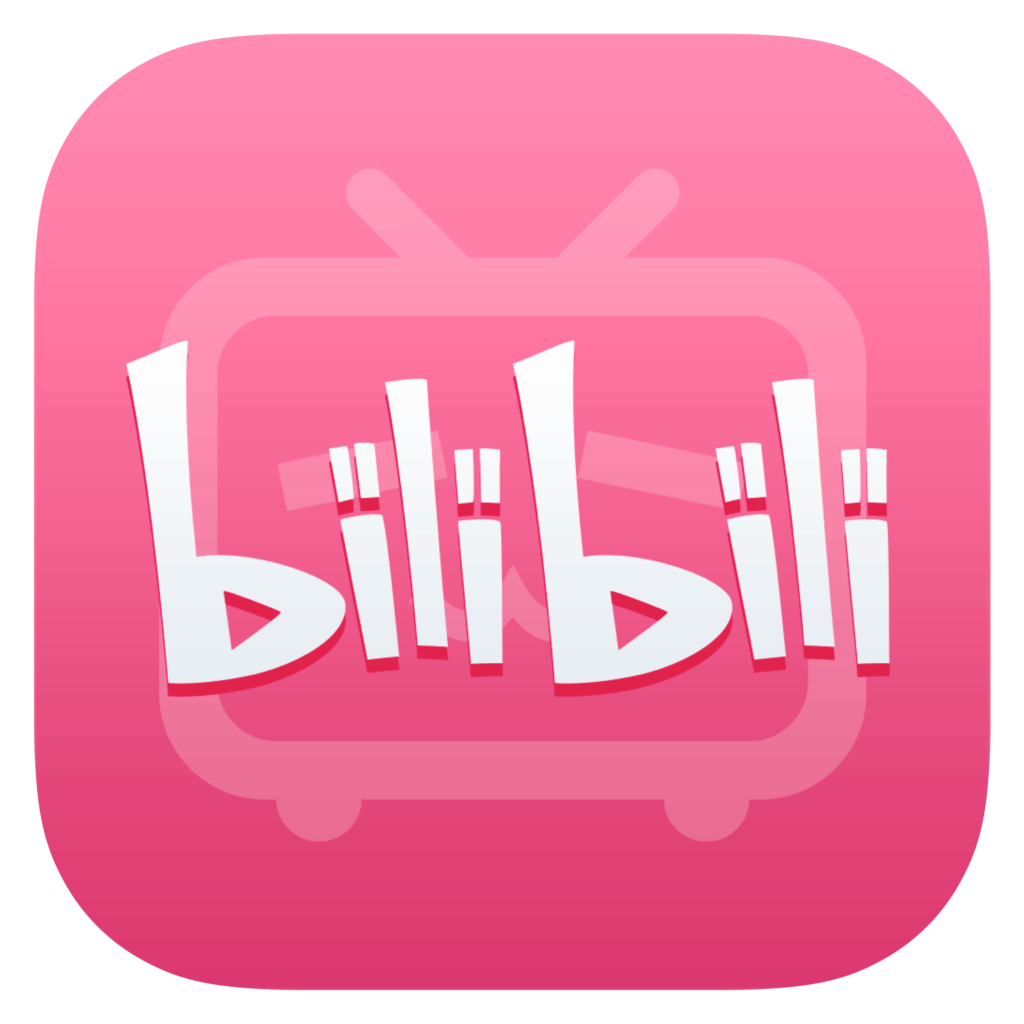 Bilibili is uniquely positioned as one of the only major social platforms in China featuring UGC in mainly medium and long video format. With the majority of its users being Gen Z and millennial, Bilibili has also attracted senior influencers who are educated and skillful.
It's easy to succumb to short attention span in this fickle environment, but young people here who make up most fans of senior influencers are patient and thirsty for knowledge.
Thanks to the long-video format on Bilibili, information once considered obscure, e.g. dissecting knowledge in various fields, has a place to thrive, providing interesting marketing opportunities for brands as well.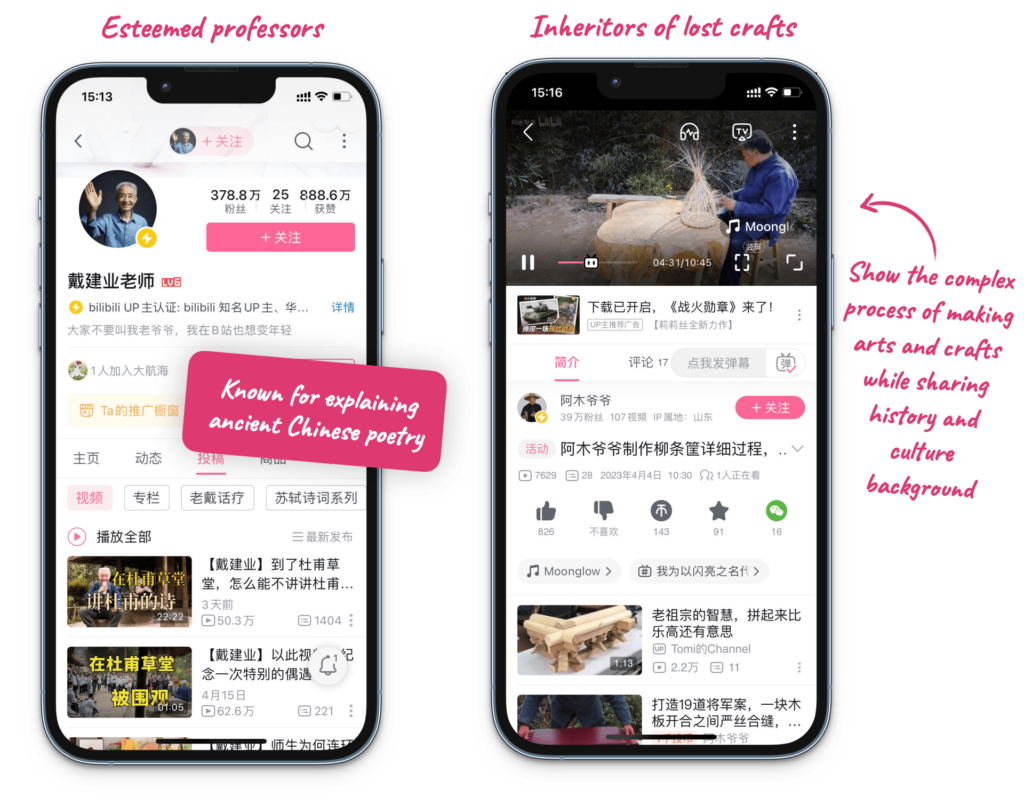 Educate the Patient Young Audience 
As a hotbed for knowledge-related content, Bilibili is the perfect platform for videos related to tech or tools which require detailed and lengthy feature explanations or reviews. Young audience here has high tolerance for them.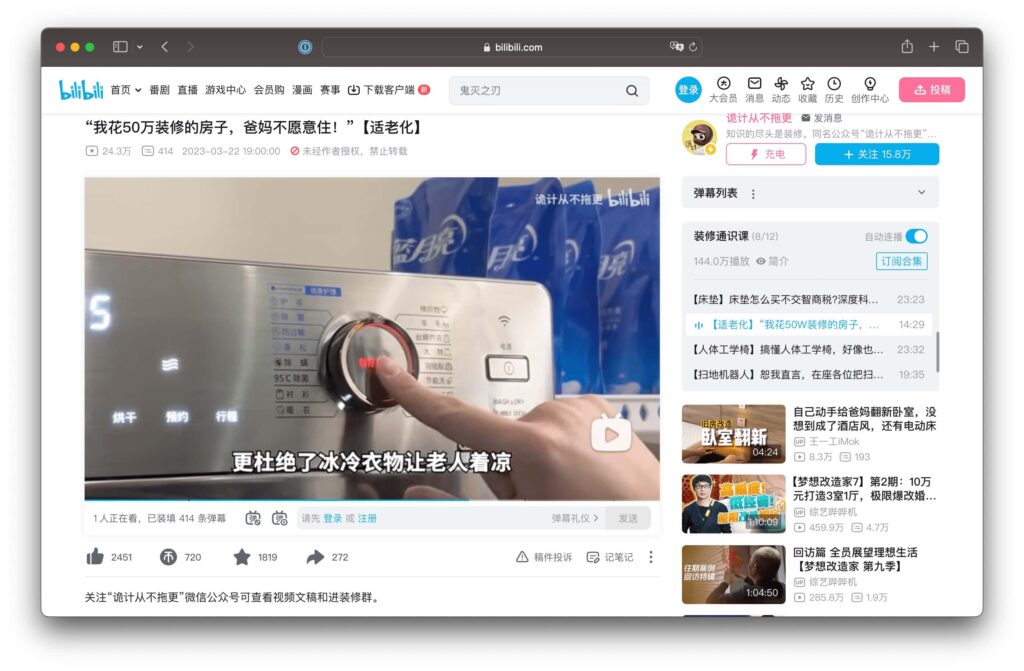 Bilibili influencer "诡计从不拖更" [S] is known for his home decoration videos. One of his videos discussed "how to decorate when living with your parents". He shares advice on how to plan indoor spaces to suit the different lifestyles of both generations, and he makes recommendations on aging-friendly home appliances for convenience and safety, introducing the Panasonic washer-dryer as one such product. The 14-min video successfully attracted over 243,000 views and over 2,500 likes from its audiences.
If you are interested in knowing more how to reach seniors on Douyin, Kuaishou, WeChat or WeChat Channels, feel free to download "Social Media Marketing to Seniors in China 2023".