To ensure a positive experience for your audience on social media, a higher loading speed of content is needed. It can lead to deeper engagement and build trust between your brand and your potential customers. To start with, you need clear images with sizes as small as possible . In this article, we will show you multipe free image resizing tools to compress your photos
Free image resizing tools in this article all fall into following four categories:
Notes: In Lossy compression, the original form of an image file will be compromised, while in Lossless Compression, a file will be restored in its original form, and of course the size is much bigger.
Built-in Tools on laptop
If you are using a PC, Microsoft photos can be a good choice.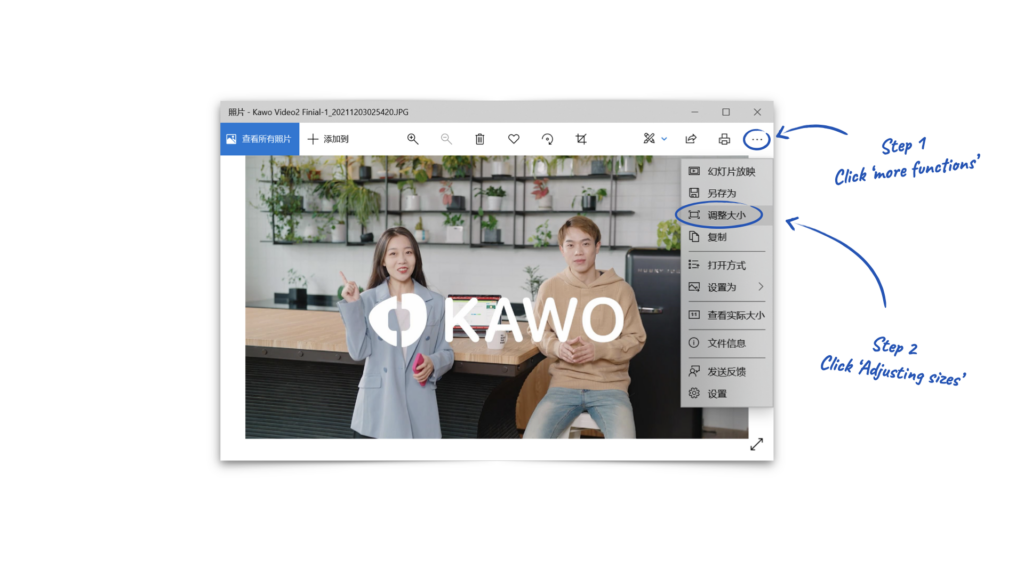 If you are using a Mac, Preview is the best option.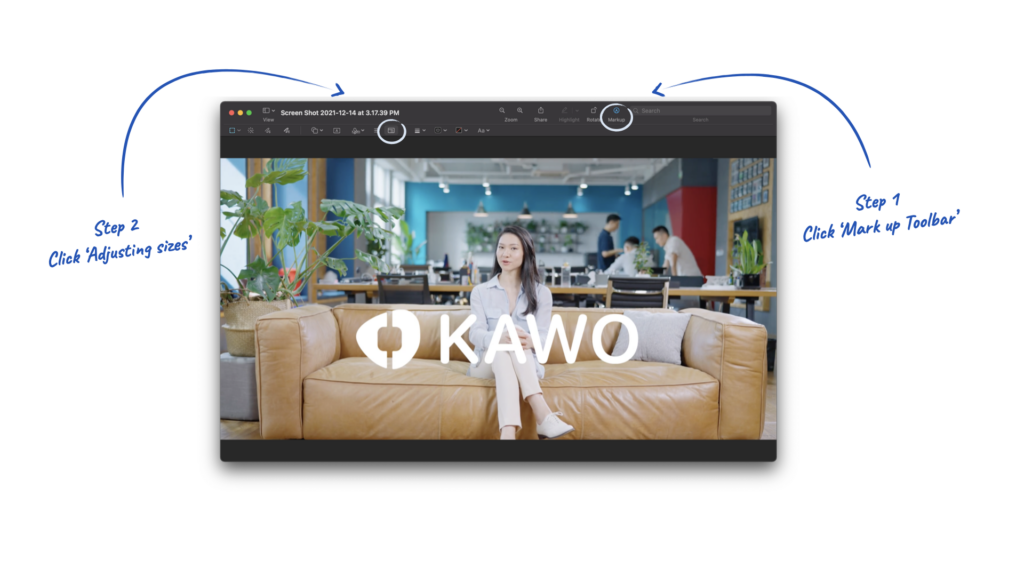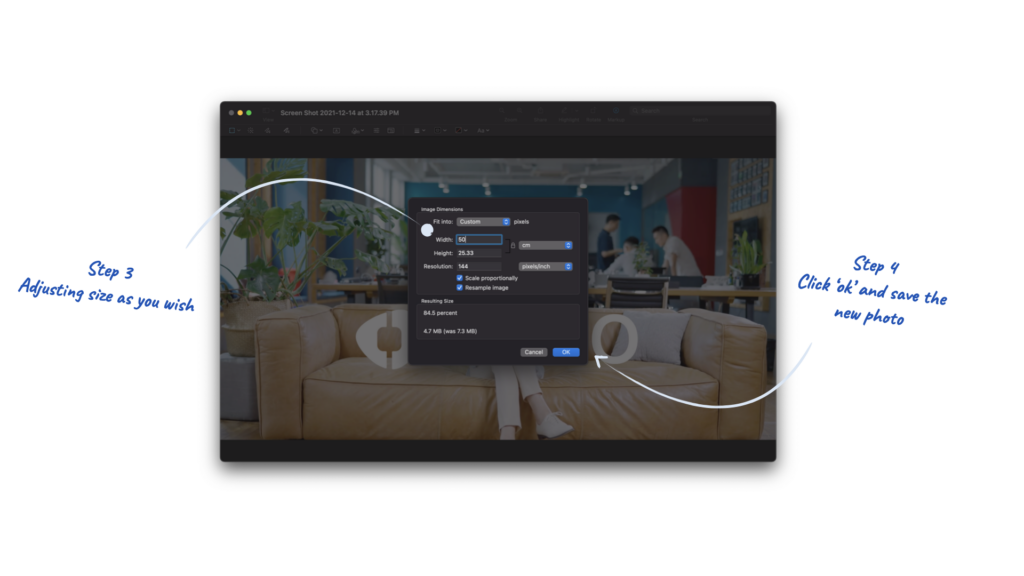 Free Image Resizing Softwares
Caesium is a photo compressing software that works both on PC and Mac. It provides both lossy and lossless compression. On a PC it works as illustrated below: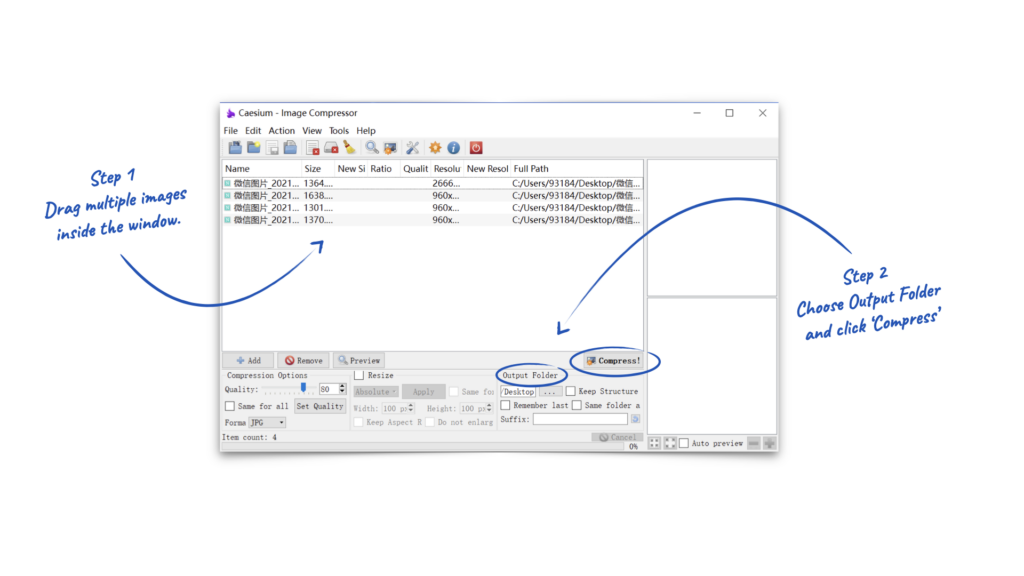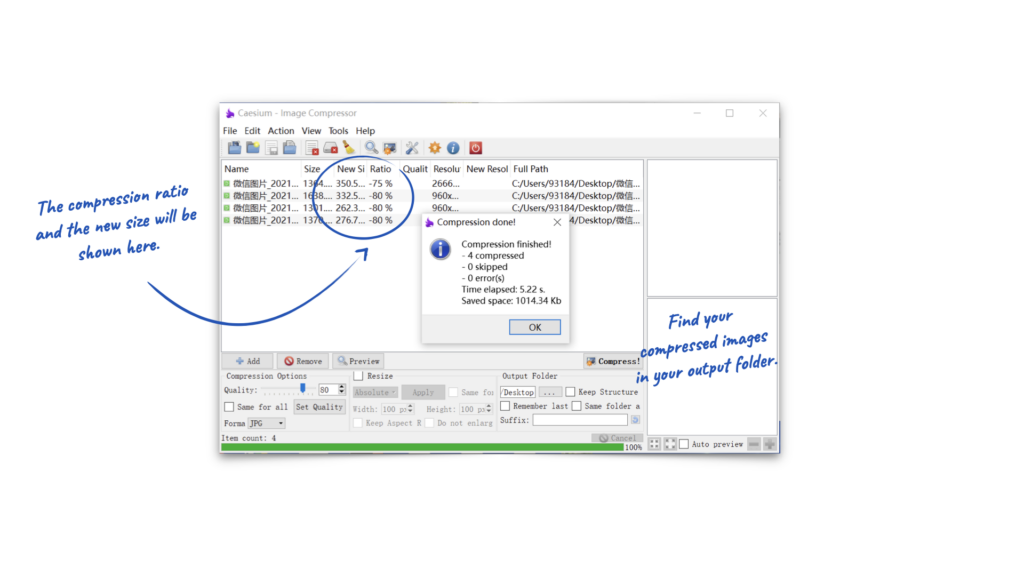 On a Mac the interface is a bit different, but the overall functionality is the same: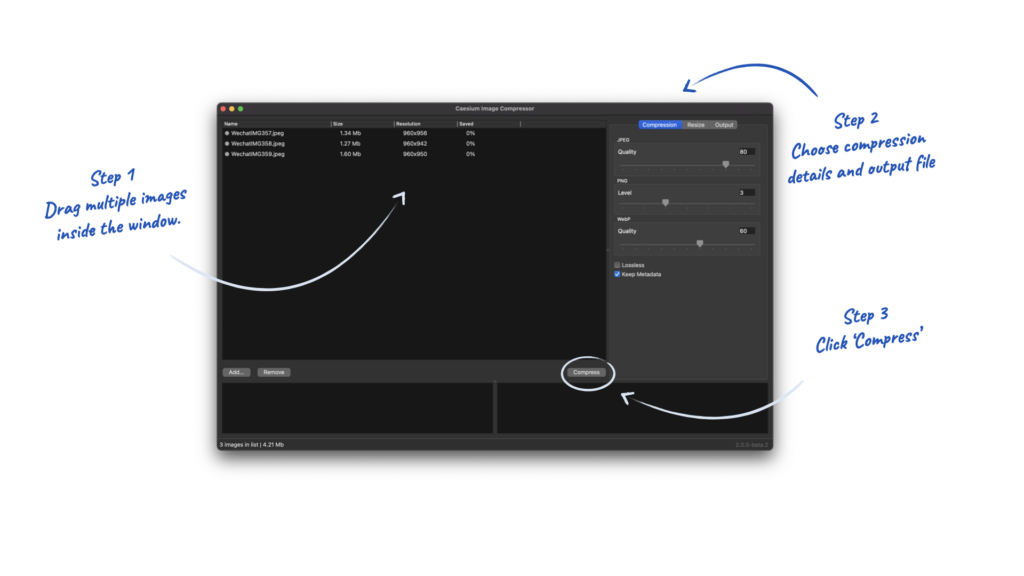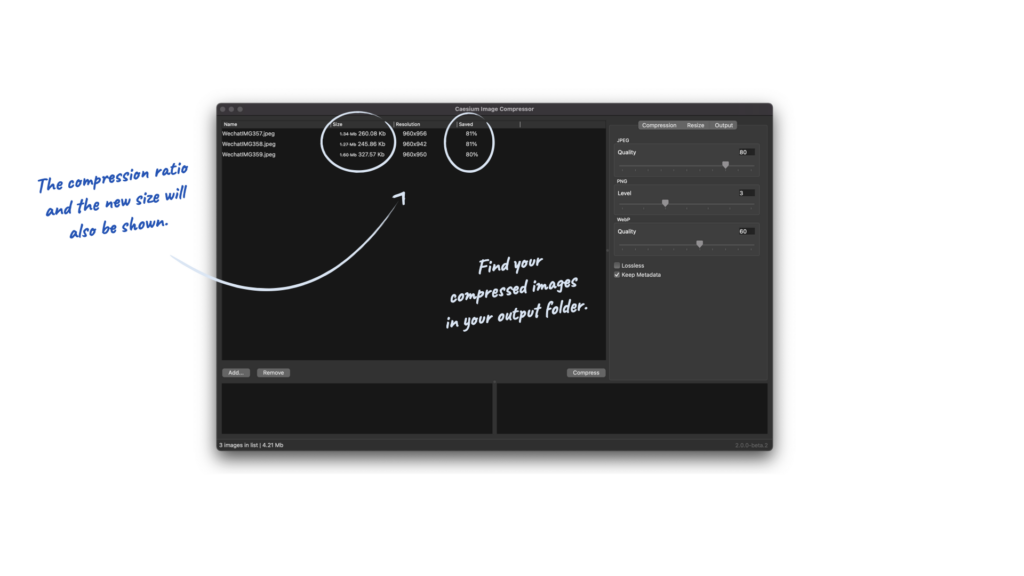 Imageoptim is a similar software to Caesium and very convenient for Mac users.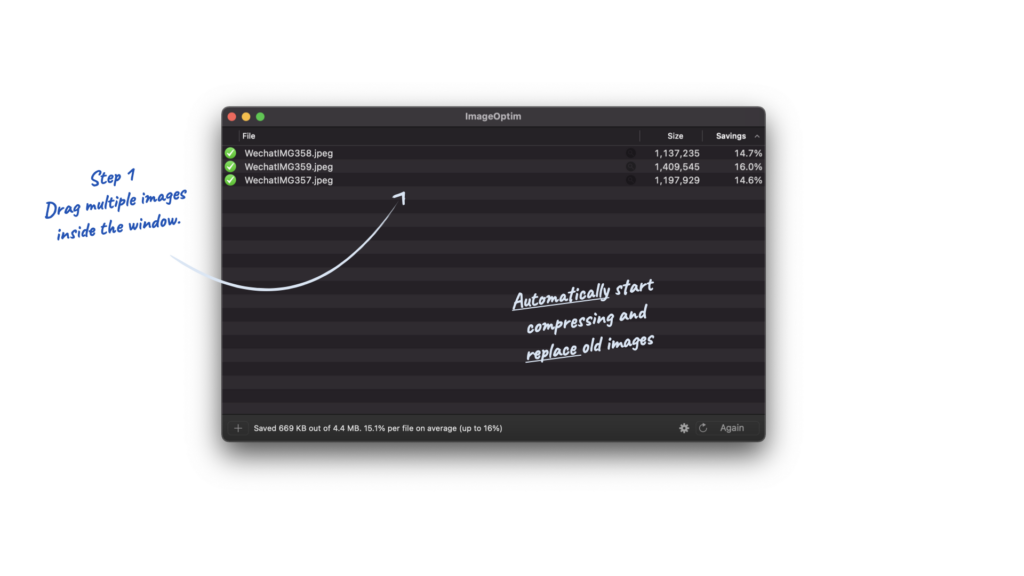 Free Image Resizing Apps on Smartphone
If you are using a smartphone, there are two apps we recommend.
The first one is Image Size:

The second one is Photo Compress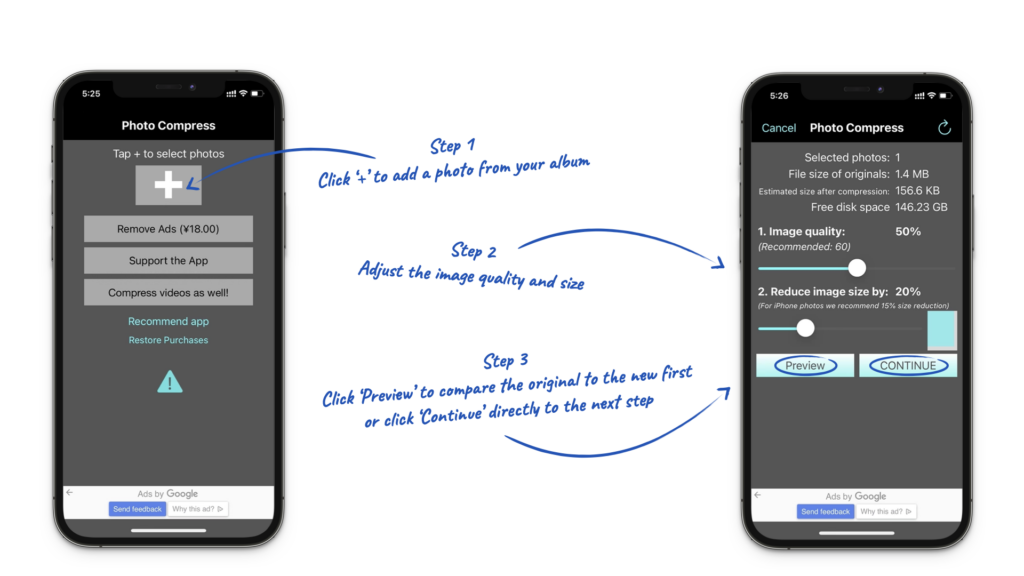 Online Free Resizing Tools
Jpegreducer can resize up to 50 images at the same time and offers 3 different quality options for compression.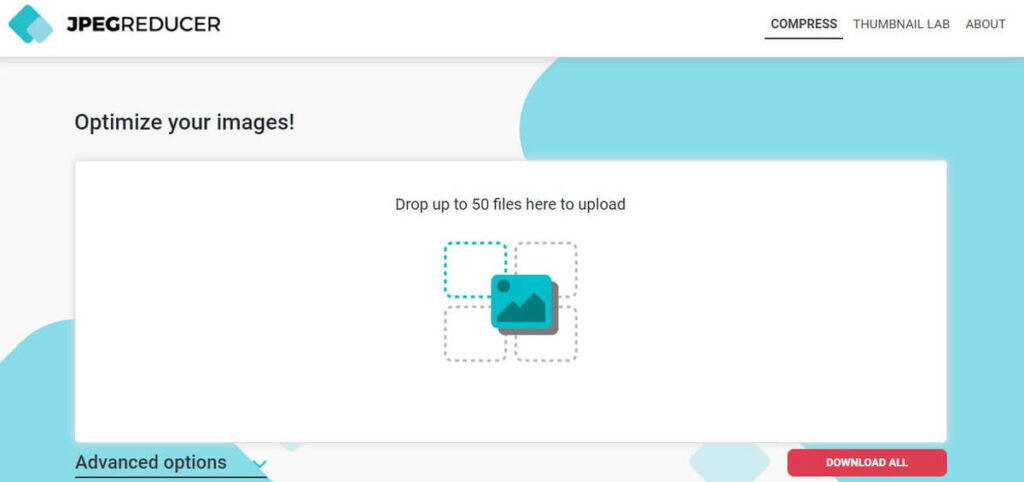 Squoosh is a high quality photo compression tool which professional level photo editing functionalities.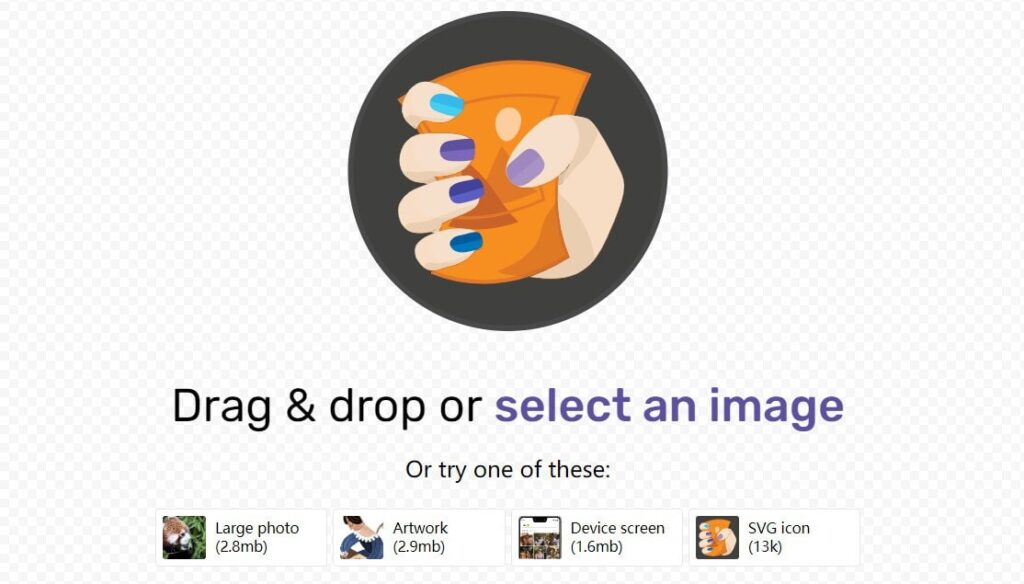 KAWO platform can help you resize images. Request a demo here and learn more about us.