Managing multiple social media accounts across many teams has never been easier.
Have your social media strategy under control in one single enterprise solution for China.
Everything you need to know in one simple dashboard…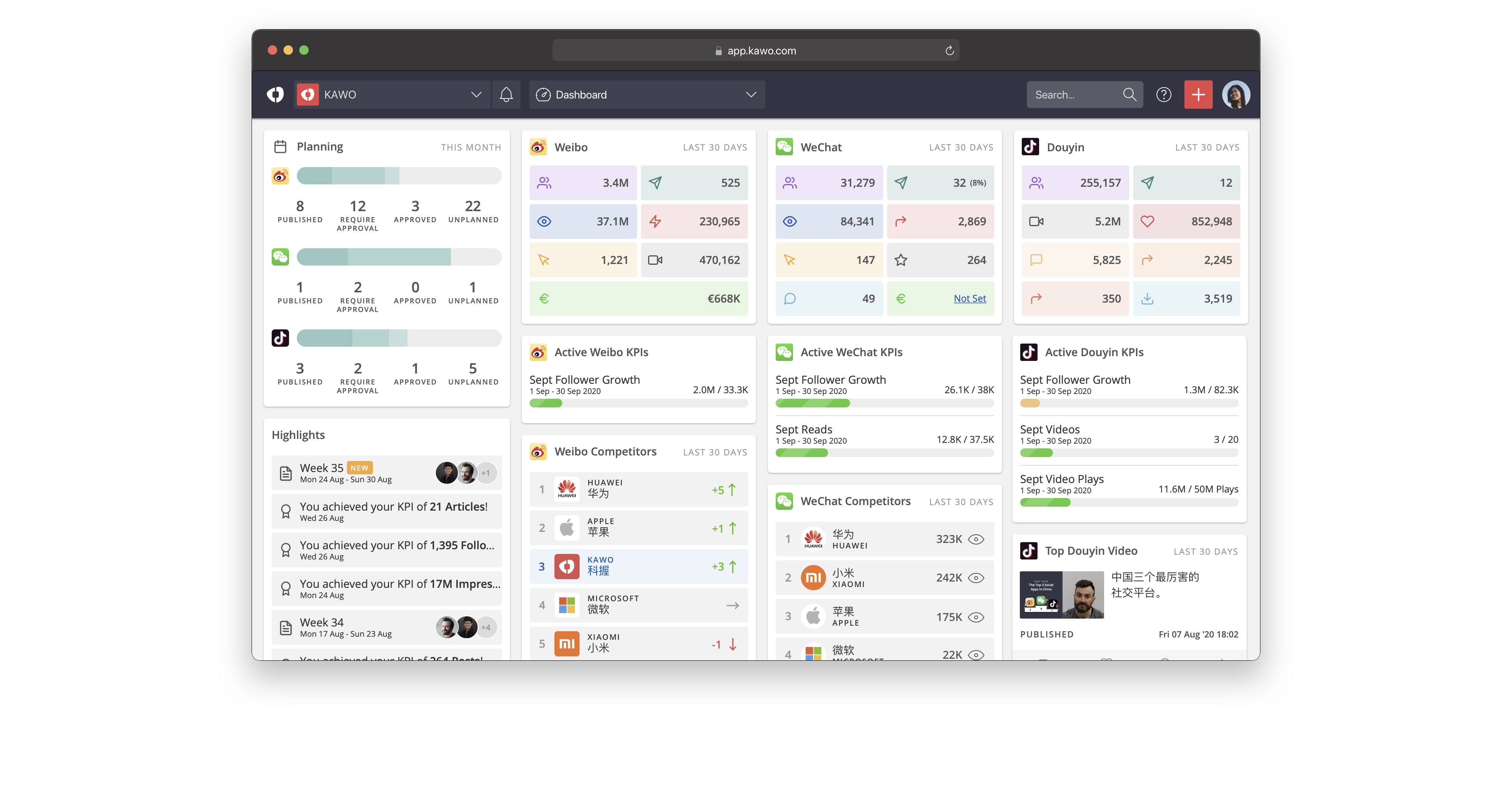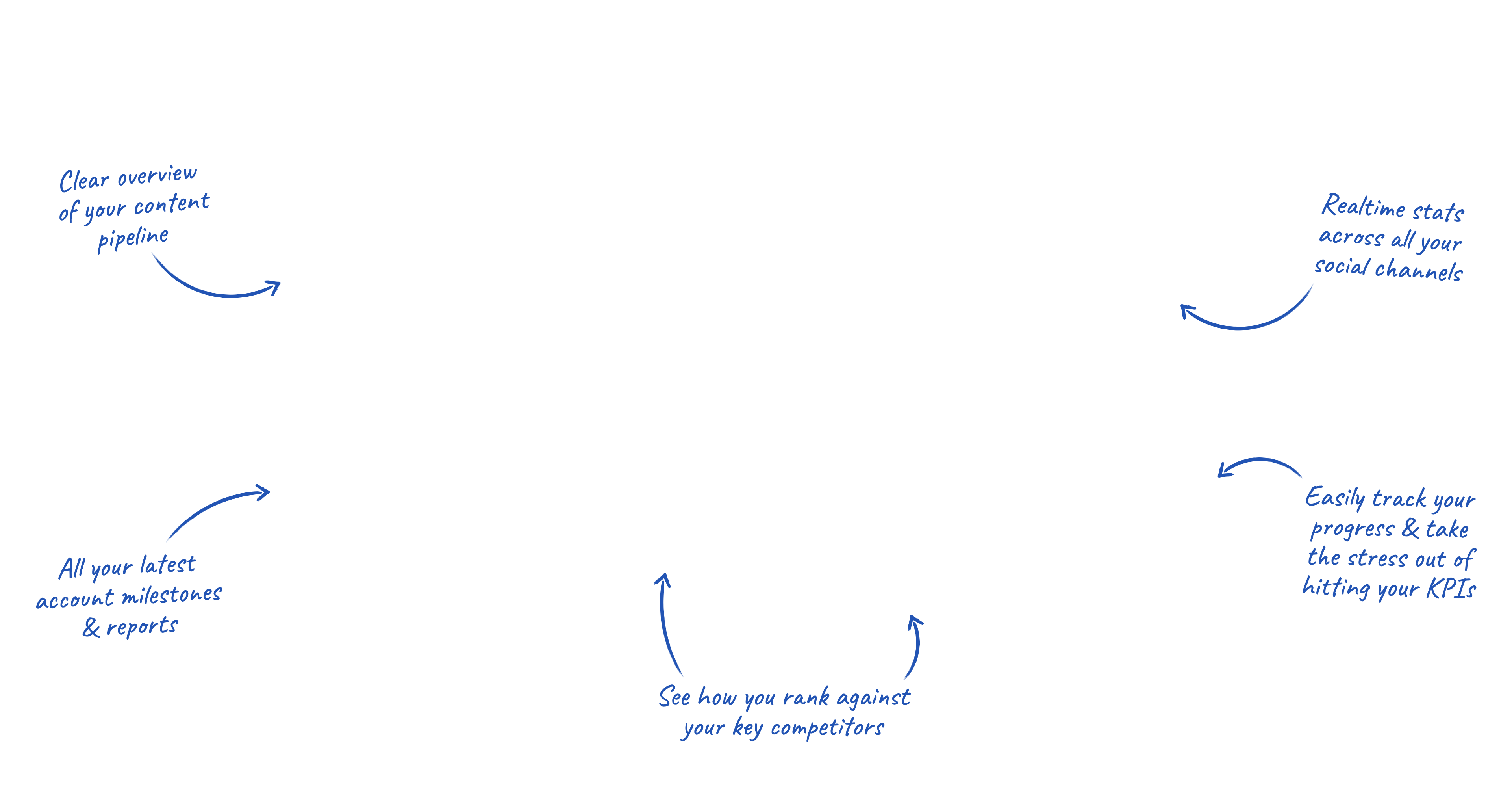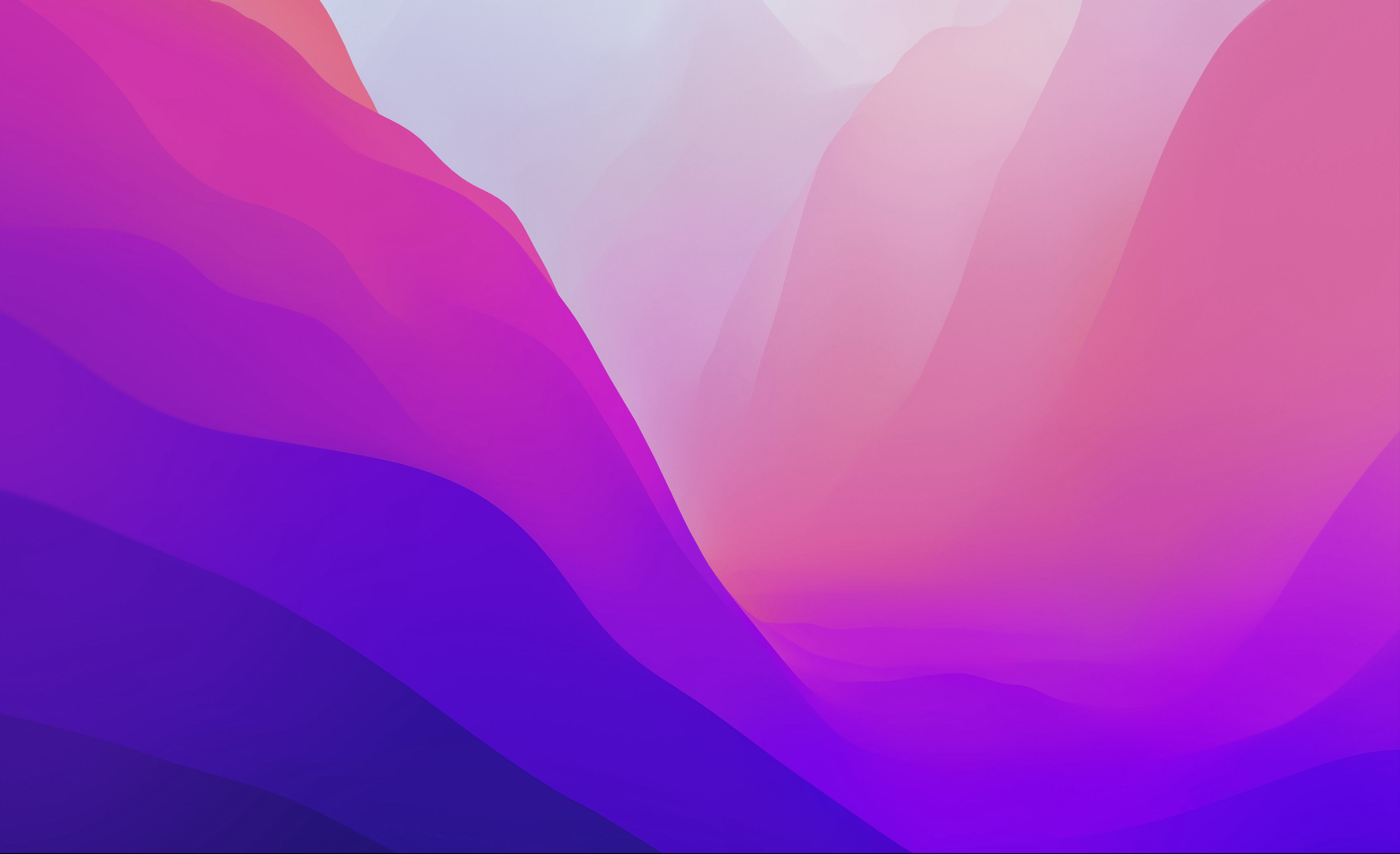 Eliminate Chaos
Having a hard time staying on top of all your social media accounts?
Scale Best Practice
Team not aligned, causing bottlenecks and delays?
Enhanced Security
Account usernames & passwords shared in unsafe ways?
5 Key Benefits to Managing Your
China Social Channels with KAWO
Organisation Dashboard
Gather all your scattered content feeds into one single high level view across all your social channels. See the highlights, uncover crucial insights, then dive down into details.
Fast Account Switching
The native backends of WeChat, Weibo, Douyin and Kuaishou just weren't designed for enterprise teams. A single user on KAWO can switch between hundreds of different accounts in just a couple of clicks.
User Access Control
Grant each user access to the resources they need and instantly remove them if they leave. No more sharing user names and passwords or scanning QR codes. Each user has their own account with a full audit trail of their activity.
Unlimited Team Sizes
We believe marketing is about collaboration. All KAWO pricing plans include unlimited users – invite users from multiple agencies and different departments to keep everyone on the same page.
Enterprise API
Integrating directly with WeChat, Weibo, Douyin & Kuaishou API can be a nightmare. KAWO's enterprise API provides bureaucracy free access to your social data with clear documentation and dedicated support. Learn more>>
Ready to learn more?
Overcome the challenges of managing social!