This post is part of a series introducing the team behind KAWO that keep the fire burning and the engine turning.
Q: How long have you worked at KAWO and what is your role?
A: I've been at KAWO for 2 years and I am the Product Lead / UX
Q: Tell us a little about yourself and life outside of work?
A: I live to cycle. Preferably up and down hills in picturesque places making my life in Shanghai something of a struggle.
Q: What are five words that describe you perfectly?
A: Impatient, irascible, relentless, obsessive and adventurous.
Q: Can you tell us what you like about the working day at KAWO?
A: Every morning starts with a huddle where the whole team shares their priorities for the day. I am across most areas of the business so my day is often quite varied, sometimes working on marketing, hiring, pitching, designing the next features or even writing code. Focus is one of the hardest things to achieve. When working on our UX I sometimes just have to shut myself away with a blank sheet of paper and a pen and give all the feedback from users and the ideas time to organise away from the distractions of my computer and the office.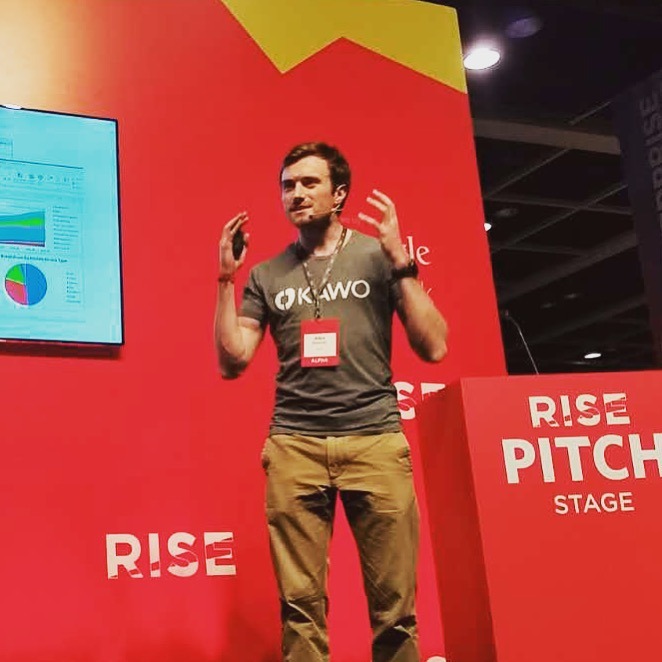 Q: What are some of the funnest/most challenging projects you've worked on while at KAWO?
A: Apologies if I lose anyone with the technical jargon. One of the things I'm most pleased with is our UI components library. When we first started the project I wasn't sure it wouldn't be overkill, but it's been so much better than I ever expected. The separation of design/UI from the frontend code has been really powerful in forcing us to find more effective and reusable solutions to problems.
Q: What's your most memorable (funniest) experience at KAWO?
A: So many, but one that sticks in my head is the day our scheduling code had a bug in it that caused a scheduled post to be repeatedly posted out every 5 seconds. Brian our CTO was working as hard as he could to fix the bug and deploy a new version meanwhile I had to constantly keep refreshing the Weibo page and manually delete all the identical posts.
Q: Tell us something people might not know about you
A: I love reading, reciting & learning poetry.
Q: You're a new addition to a crayon box. What color would you be and why?
A: Aquamarine blue, because it's a bright & vibrant colour.
Q: If there was a movie produced about your life, who would play you and why?
A: After the dull script had been given the Hollywood treatment and my role had become action packed I'm guessing Hugh Jackman would be the ideal person to assume the role. I've also been told I have a vague resemblance to his character Wolverine.
Q: What do you like best about working at KAWO?
A: After being in a string of different roles throughout my 20s KAWO is the first place where I felt really at home and able to do my best work. We still have limitations and frustrations, but the team is strong and Andrew is one of the most positive, patient and supportive people I've had the fortune to work with. It is largely thanks to Andrew's unwavering faith in the vision that we are where we are today.