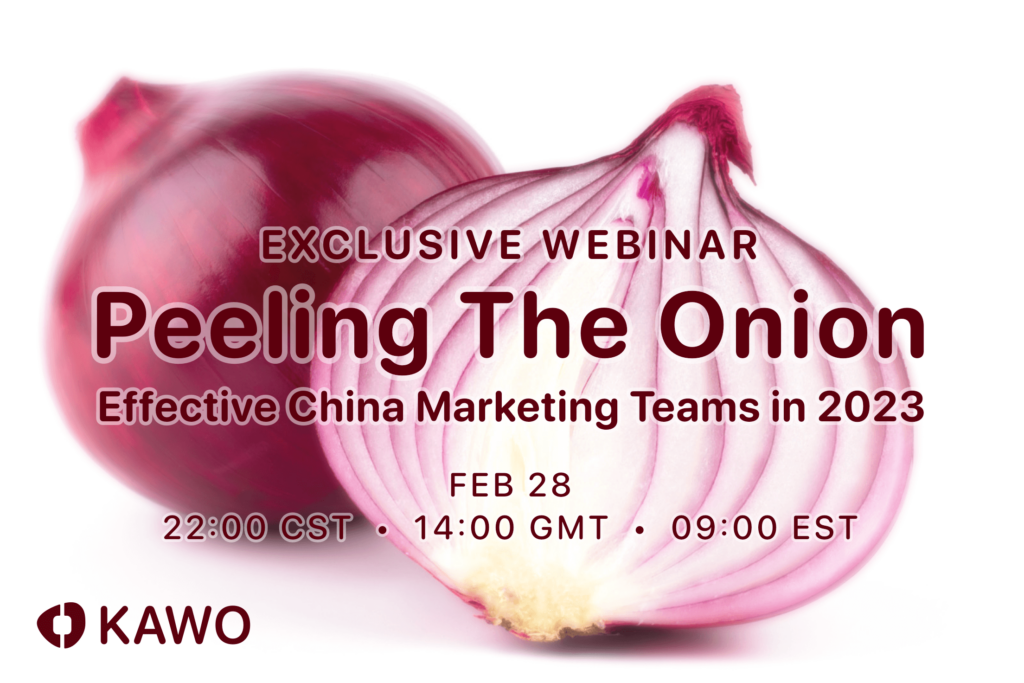 Understand the current China marketing landscape and what challenges to expect in 2023
Navigate the challenging marketing environment with an effective China team
Why do you need this free webinar?
The world economy is showing a broad-based and sharper-than-expected slowdown as the main engines of global growth – the US, China, and Europe – all experience weakening activity. Uncoincidentally, consumer confidence has also plummeted to an all time low in 2022 … the future seems bleak.
Under this climate, many marketing teams are facing new challenges such as indiscriminate budget cuts and demanding KPIs, which were put in place by decision makers in an attempt to weather through the hard time.
However, are these the best approaches? In this often short-term oriented market, do these methods promote the immediate survival at the expense of a healthy long-term growth or strategy? What other options are there for you to have the best in both worlds? KAWO would like to share our insights to help marketers navigate the unique options that lie ahead.
In this webinar, you'll learn about:
The overall economic and marketing climate and how it has been effecting marketing decisions
Unique challenges (budgets, KPIs, communication, etc) marketing teams face at the moment and potential approaches to resolve them
A systematic thought process and methodology of implementing and maintaining a sustainable marketing strategy (re-evaluate customer persona, re-frame consumer segment, opportinites for digital and social, etc)
Tips on how to work with your Marketing team in China.
Who could benefit from a webinar?
Global marketing teams wanting to understand China better
Companies newly entered or planning to enter China
China teams wanting to help their overseas colleagues understand the local marketing landscape
Webinar time
February 28, 10pm-11pm Shanghai | 2pm-3pm London | 9am-10am New York
Webinar Presenter
Alex Duncan
Co-Founder
Alex Duncan is a British entrepreneur who has lived in China for 14 years. He got involved in a range of different startups. While working for Starwood Hotels on digital marketing projects, he met Brian van Damme and the two of them co-founded KAWO. Over the past 9 years Alex has worked across all areas of the company and in the process built a deep understanding of digital marketing in China as well as Chinese social media landscape. He is also a regular guest speaker of NYU, spreading his wisdom onto the new generations.