Instantly get to know your best performing content in multiple metrics.
Stand out from massive content on social media to attract your audiences.
What is Content Tagging Used for?
Plan & Collect Content

"My team plans to create 30% of posts about live-streamings on Weibo this month."

"I'd like to see all the articles we published about new products on WeChat Official Account in Q2 right now."
Automate Data Reports

"What is the total reads of all the content related to the new campaign last month?"

"How many videos about the second product line did we launch on Douyin last year?"
Get Content Insights

"Are our audiences more willing to share content about Product A or Product B?"

"What are the common traits of best performing content? Let's create more content like these to attract our followers."
Accurately Categorize Your Content
Create customized and countless tags to categorize your content in specific ways before or after posting. Each tag can be comprised of multiple dependent tags or sub-tags. Enter the descriptions for tags to help your teams better understand the meaning and scope of different tags. Quickly locate the content under a tag by searching for the keywords. Unlike the hashtags on various social media channels, KAWO tags are not visible to your audience.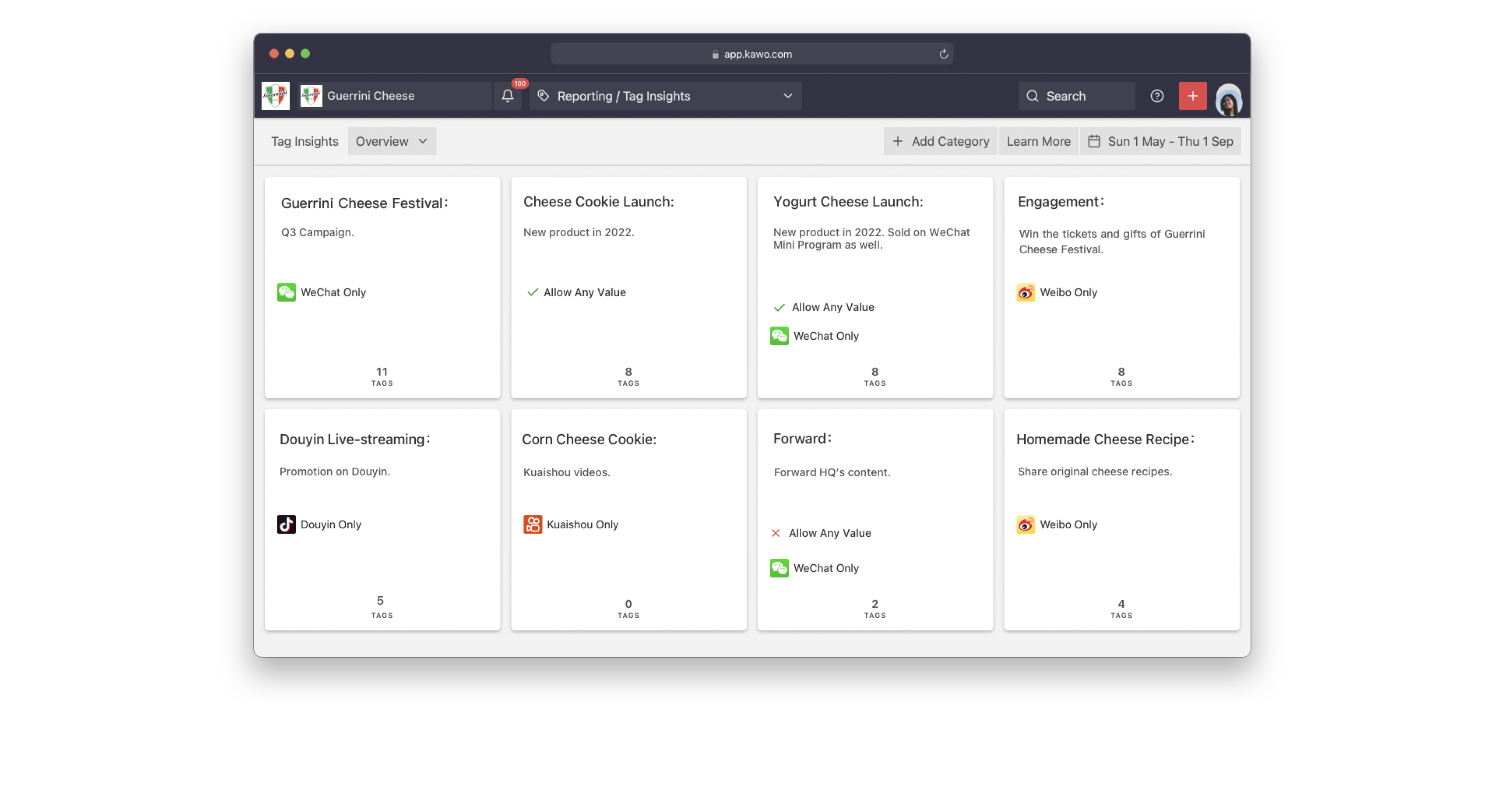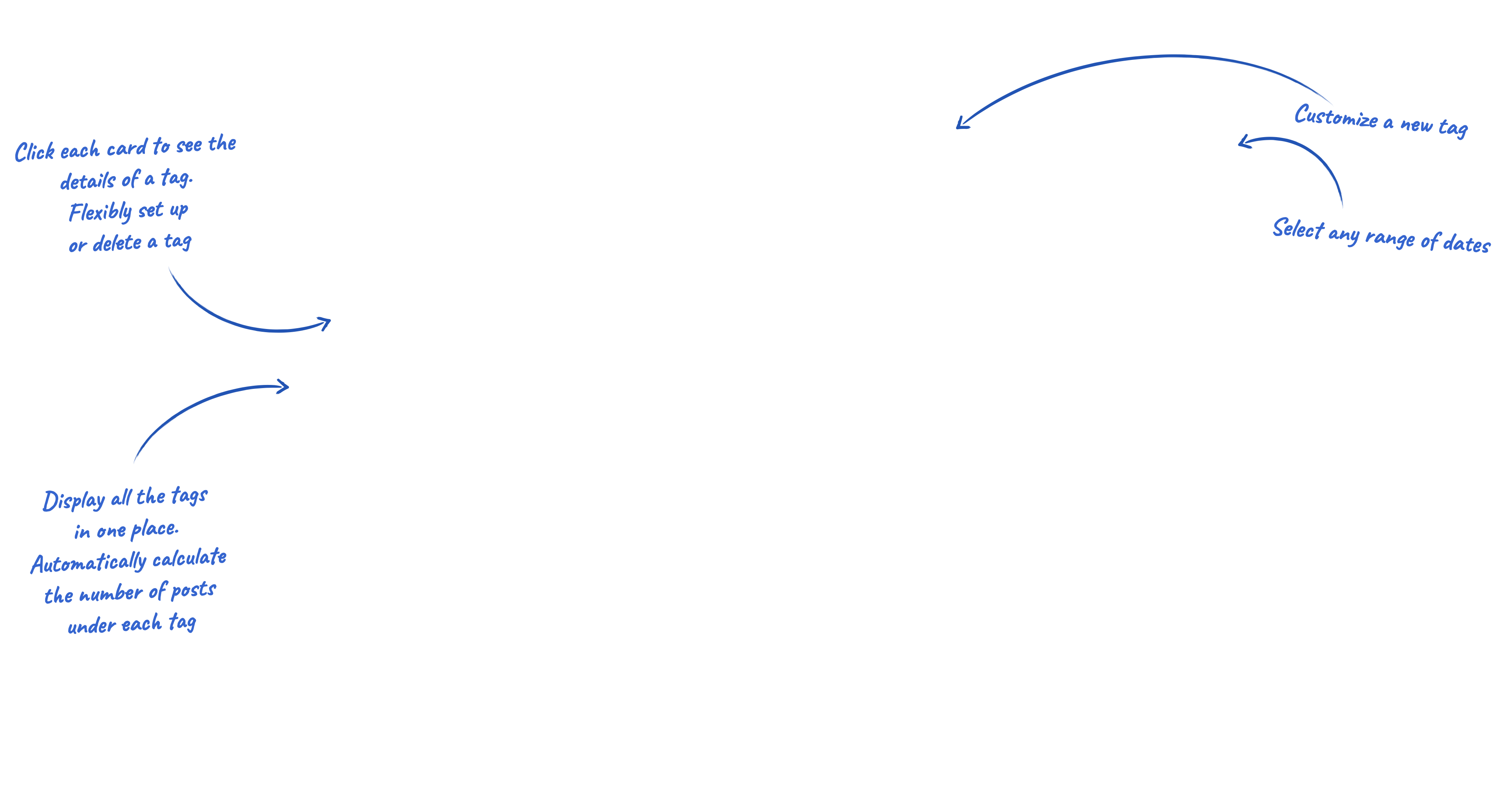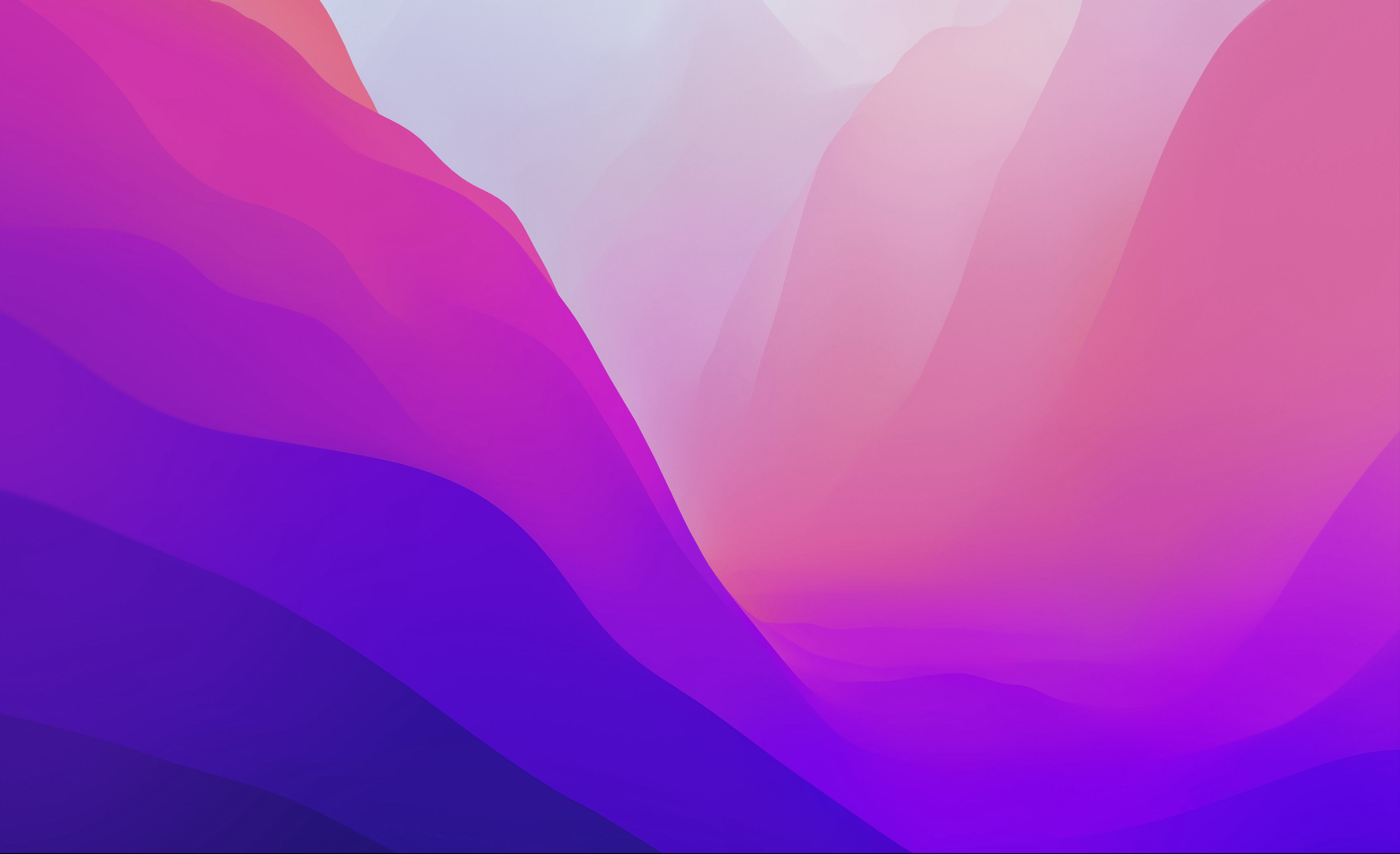 Optimize Content Strategy with Smart Insights
Automatically calculate and integrate all the tagging data. Pick any range of dates based on your needs and display the data in detailed, explicit and visualized charts. Discover what kind of content performs well on each social media channel, establish emotional links with audiences, and successfully deliver your brand values. Create more popular content to hit your social media performance goals based on data-driven insights.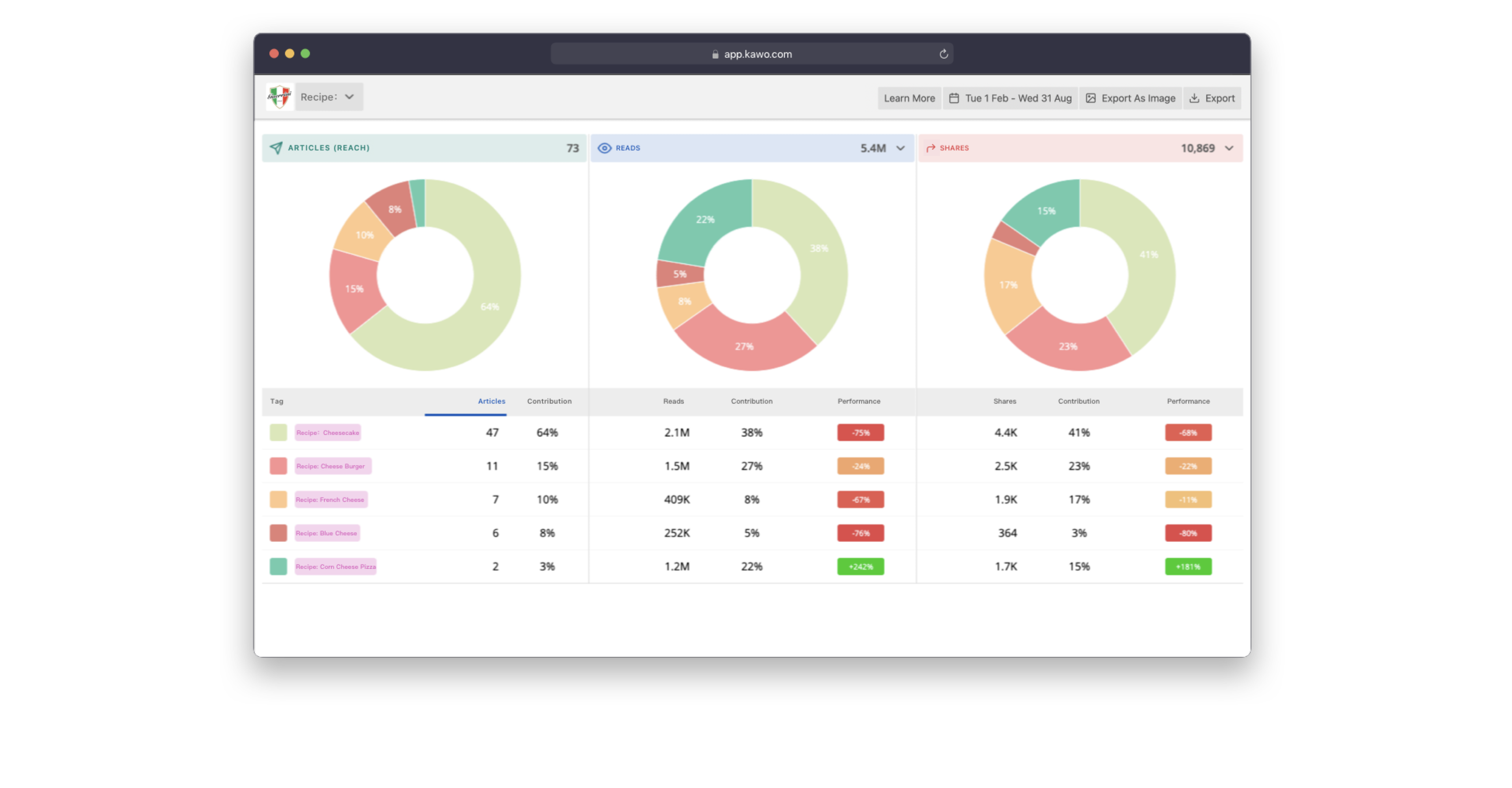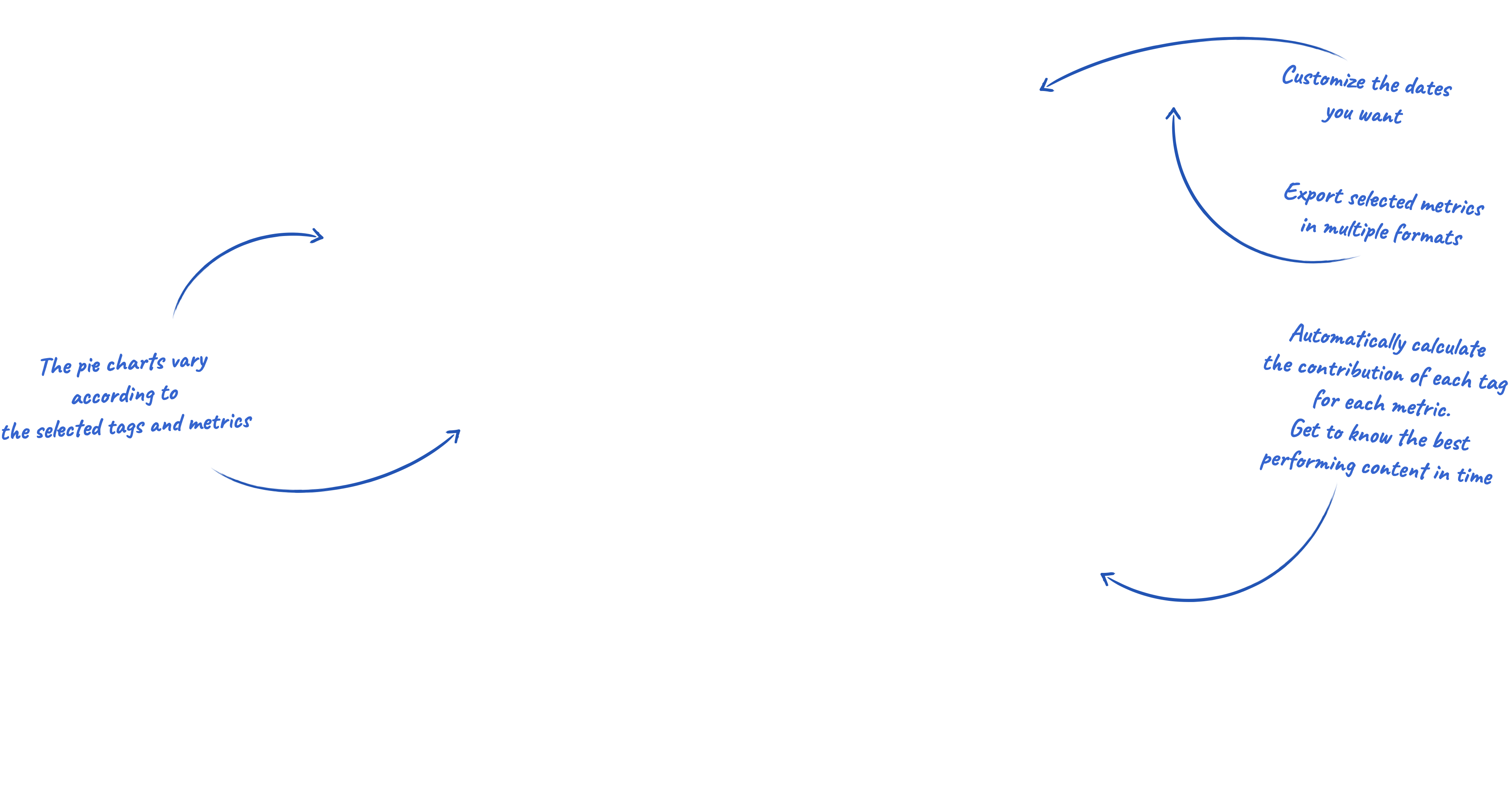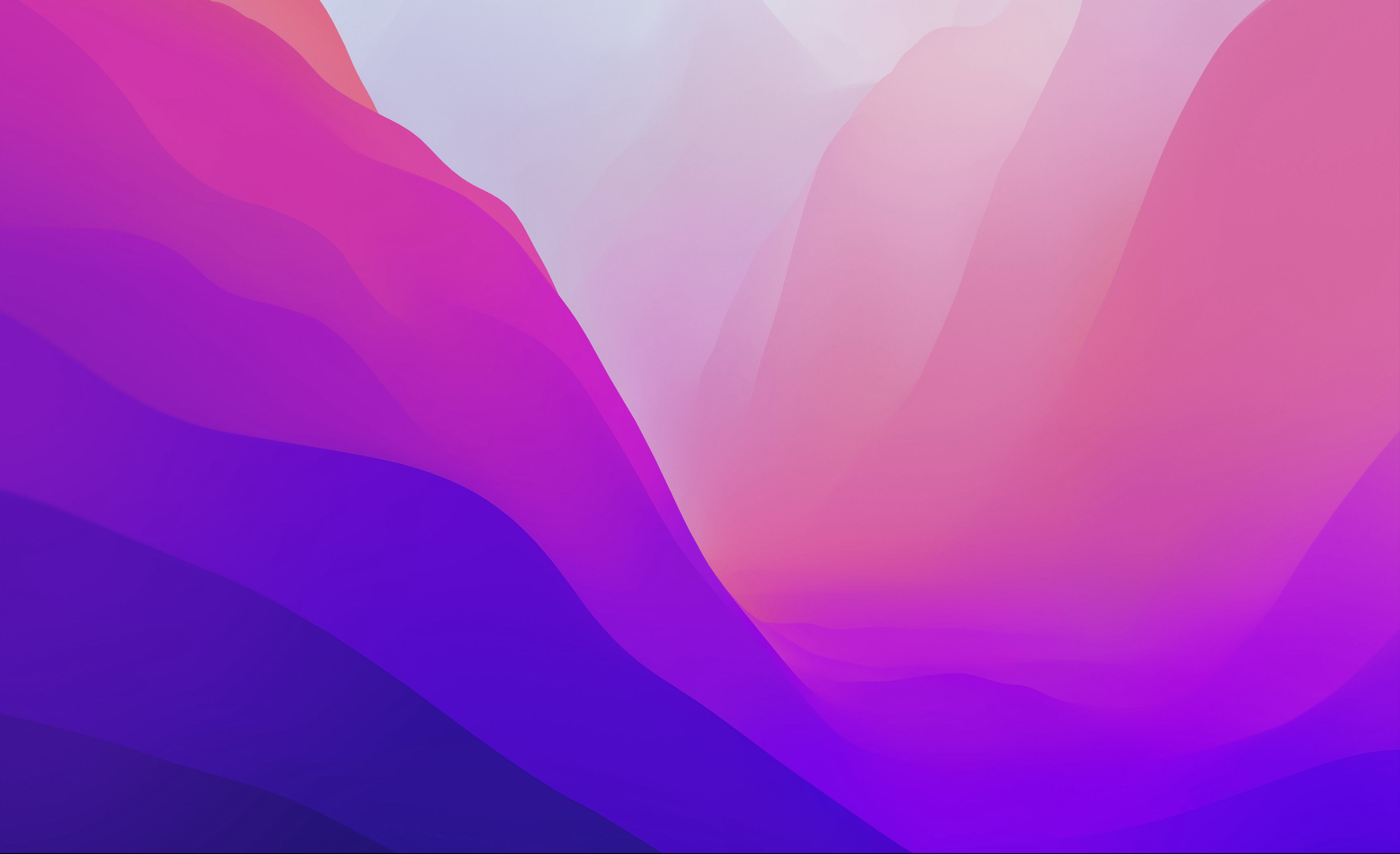 Easily Export the Data
Flexibly select any social media metrics and dates to export in the format of images, Excel or CSV. Make your data reports much more efficiently.
Start Building Your
Data-backed Social Content Strategy Today!