Improve your team's workflow on Kuaishou
Gain content insights with Kuaishou account data faster
Managing Kuaishou Accounts is Challenging
Chaotic Teamwork
With teams and agencies spread around the world, communication can be time-consuming.
Information is easily lost or misinterpreted. Language barriers and time differences exacerbate the already slow workflow.
Lacking Data Insights
Difficult to understand all China social media metrics and what they entail.
Have to wait for your China team to collect and translate data on top of the time difference, hard to gain insights and adjust content strategy.
Post Better Kuaishou Content with Less Effort
See Version History
KAWO keeps every single version of your Kuaishou post. Easily view changes and switch back to an older version if you change your mind.
Stay on Track with
Shared Calendars
All team members can be updated simultaneously on any changes to events or content plans. Kuaishou management just became a lot easier.
Post at the Best Time
KAWO suggests the optimal posting time based on machine learning algorithms developed specifically for China social media platforms.
Easy Collaboration Makes Teams More Effective
Add unlimited users to your KAWO account including clients, vendors and internal teams. Replace long email chains with transparent and orderly workflows;
Provide definitions of China social media metrics to help understand data.
Bilingual & Safe Approval
Automatic translation and English Dashboard supports non-Chinese speaking teams to review content and understand metrics;
Protect the reputation of your brand with simple and transparent approval. Only content approved by authorized users can be published.
Organized Media Library
Use KAWO's media library to store, organize and search all materials in seconds by keywords, user or upload date. Learn more >>
Enterprise Security
No more insecure sharing of usernames and passwords. Each KAWO user can be given different role access and deleted in two clicks.
Reach Your Audience on Kuaishou with Better Data Analysis
Real-Time Data Keeps You Ahead of the Curve
KAWO generates Kuaishou reports using real-time accurate Kuaishou official account data to help you instantly identify changes and act to improve efficiency and update your team or clients with progress. Keeping teams focused on work that delivers results.
Use tagging visualizations to categorize content for deeper insights.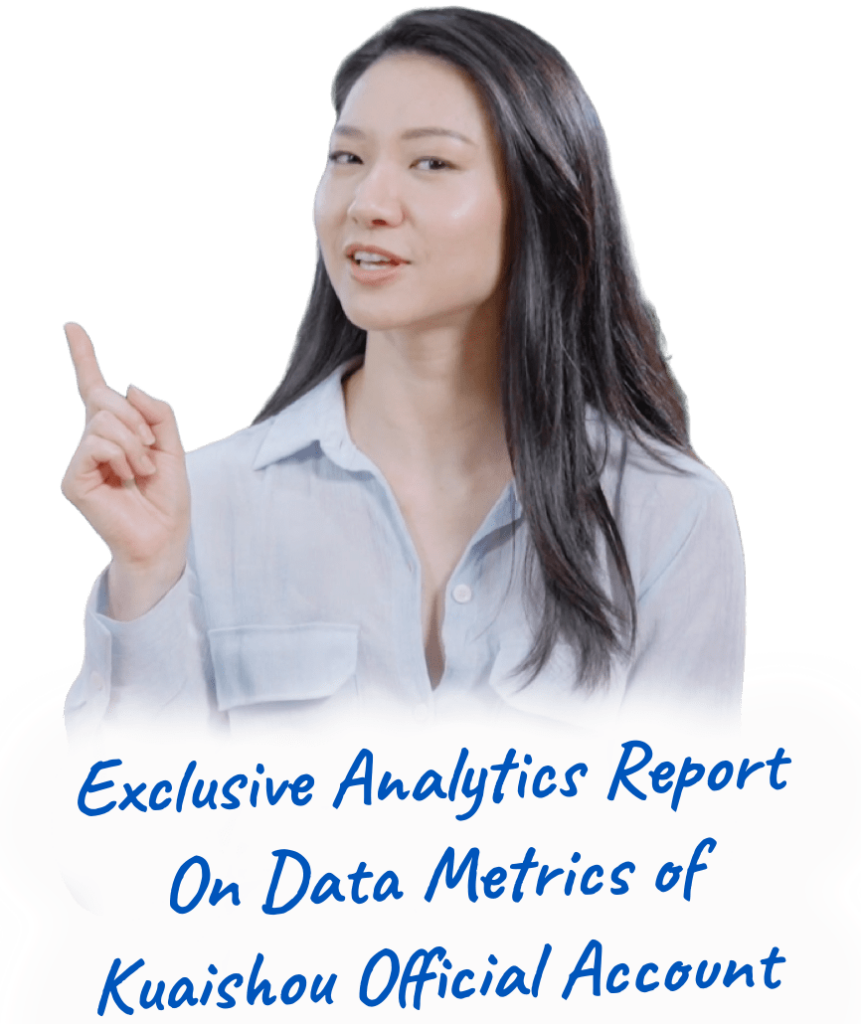 Download Team-friendly Reports with One Click
Stop wasting time crunching data and creating reports.
Create custom reports with one click. 
Each Kuaishou Metric has its own analytics report page.
KAWO also partners closely with Emplifi and Hootsuite to support clients with the best solution for different markets.
Set Realistic KPIs and Budget
Automatic weekly reports in your language help keep your KPIs and budget on track. Identify problems or opportunities before it's too late. Learn more>>
Monitor Competitors
Automatically monitor the performance of your competitors. Browse their top content and gain insights & inspiration. Learn more>>
API for High Level Dashboards
KAWO's Enterprise API and connector for Google Data Studio easily bring your China social data into high-level marketing dashboards. Learn more>>
Save Time and Get Better Results on Kuaishou Now!