Coming up with ideas for your social posts is often one of the most difficult tasks.
Keep your mind sharp, inspired and organized with automation-based KAWO Inspiration.
Never stop at the starting point of creating and curating content.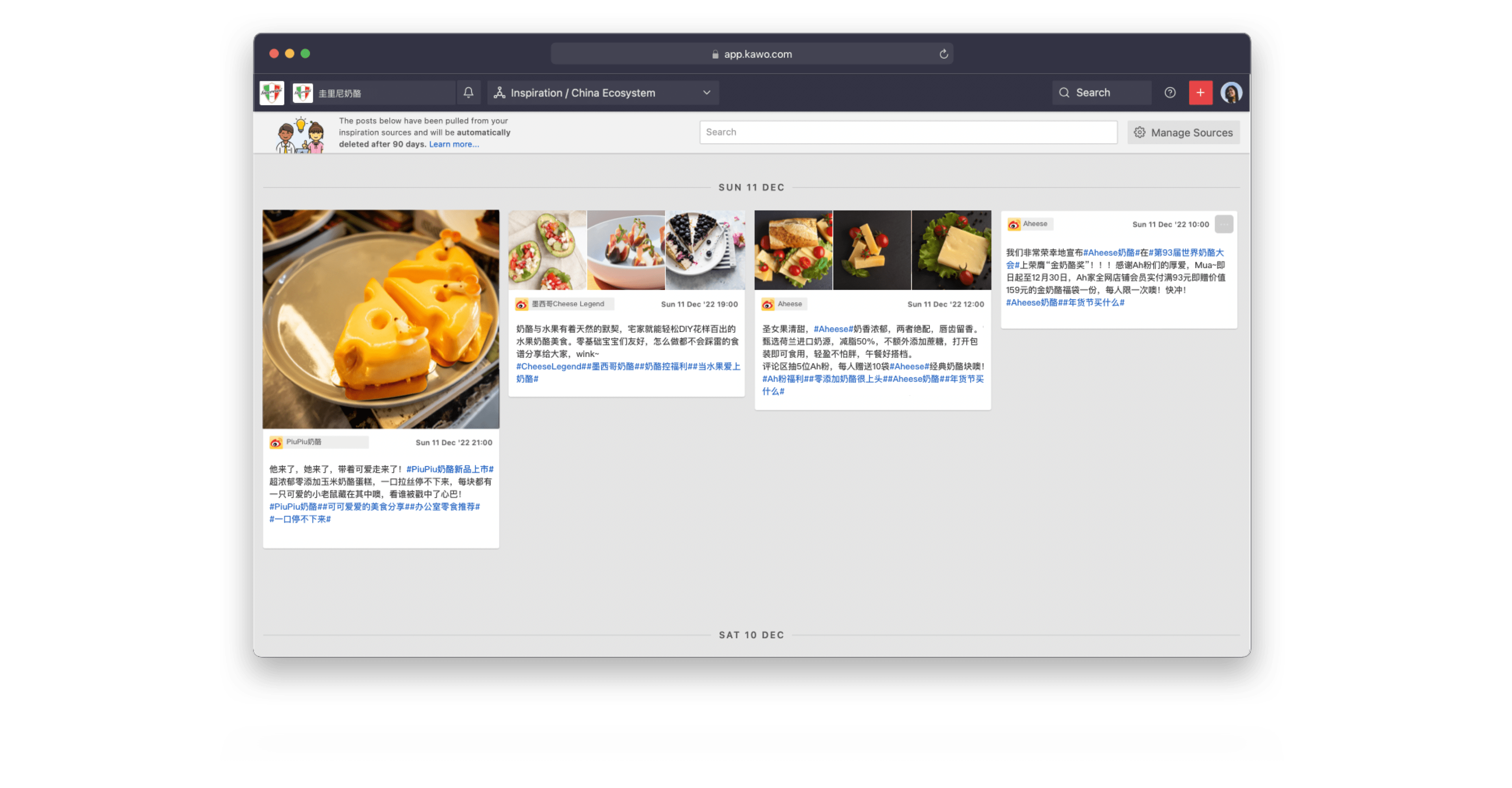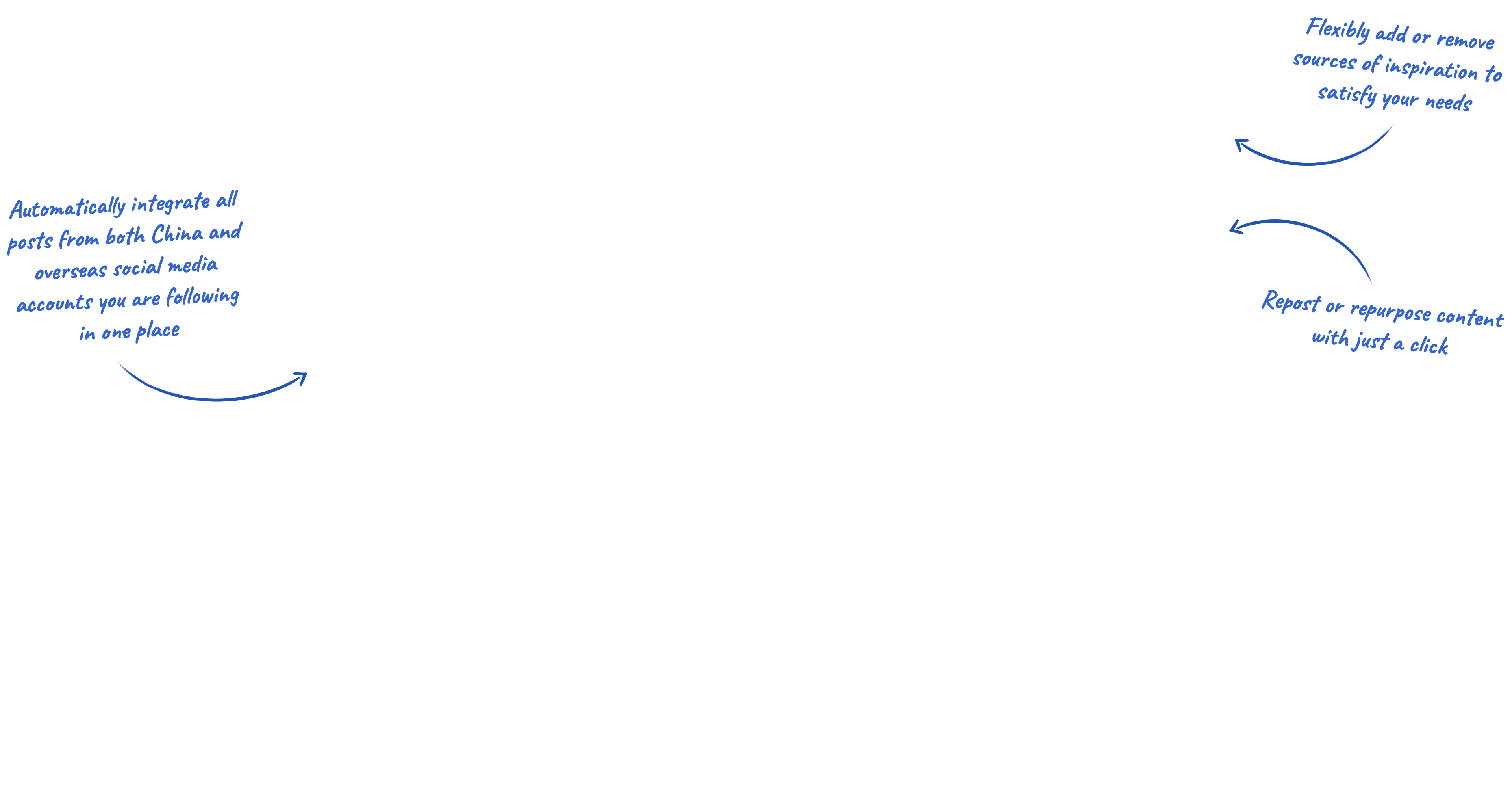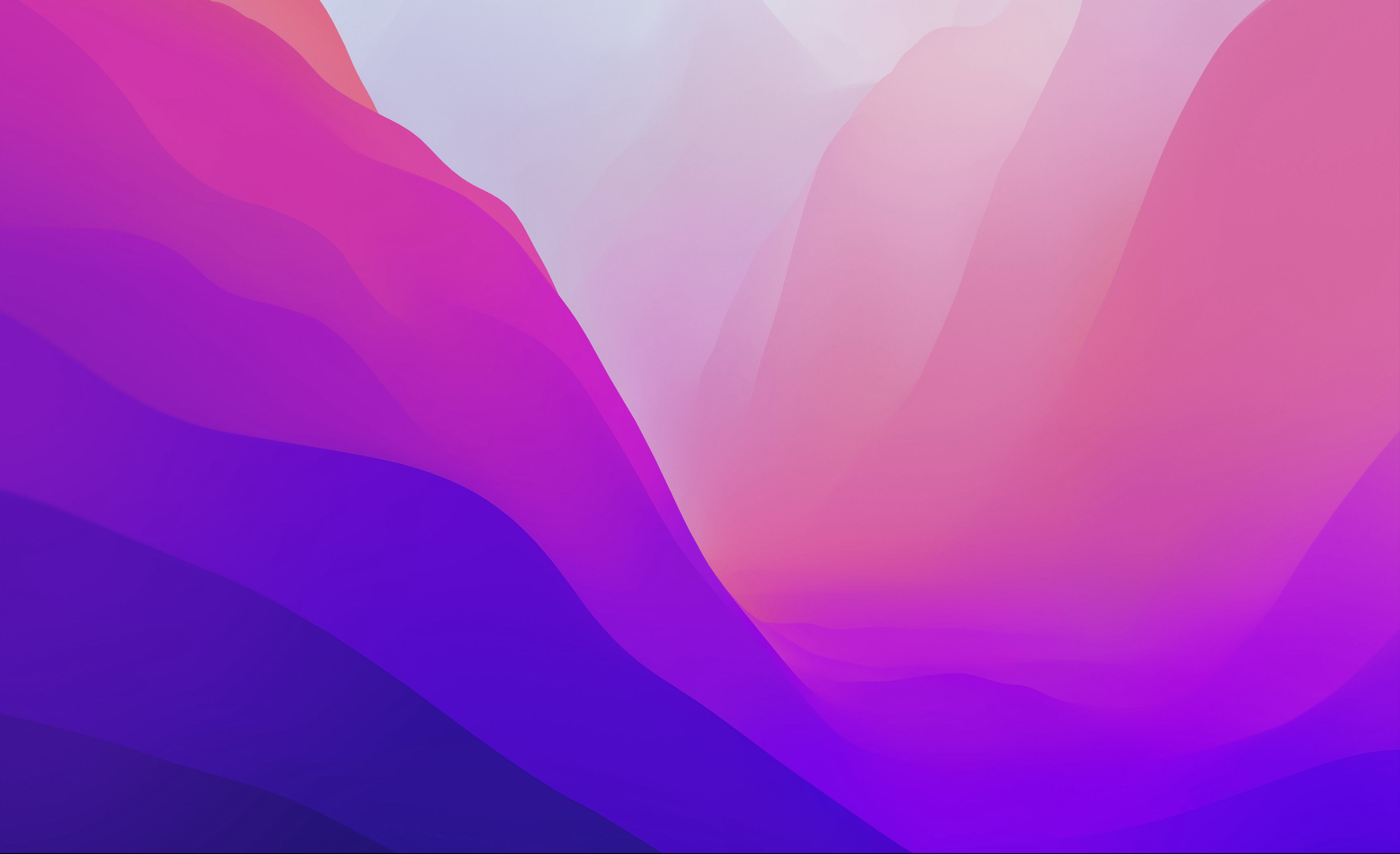 Automatic
Integration
Get inspiration and find unique angles from popular and engaging social posts that are automatically integrated in one place. Stay updated on what the headquarters and other regional accounts post, and localize the content for brand development.
Reposting &
Repurposing
Directly repost or repurpose content that your target audiences feel resonated to boost traffic, enhance engagement and convert into leads or sales with just a click. Recreate, edit and publish posts with your team members from anywhere in real-time.
Saving &
Downloading
Utilize KAWO Media Library to automatically store and share all valuable images, videos and GIFs from Inspiration board. Download any piece of them to your local drive for further use in an efficient manner.
Learn more>>
Bilingual
Translation
Through the built-in Chinese-English Microsoft Translator, you can easily translate, understand, collect, share and create every single post, and communicate smoothly and efficiently with teams across the world.
Sources
Management
The social media accounts that you are following keep shifting with market changes and business adjustments. Pick the ones that matter to you and flexibly add or remove any accounts from KAWO Inspiration board.
Keyword
Search
Out of ideas and stuck in a content rut? Forgot to save the posts you are interested in? No time to view the entire inspiration board? Instantly locate the content you need with keyword search.
Spark Your Content Inspiration Now!