KAWO offers two types of inspiration: Global Inspiration and China Ecosystem. By connecting global or domestic accounts to Inspiration, users can learn what these accounts are doing and get ideas from them.
The Global Inspiration asset can be directly used to create posts for Weibo, Douyin, and Kuaishou depending on the asset type.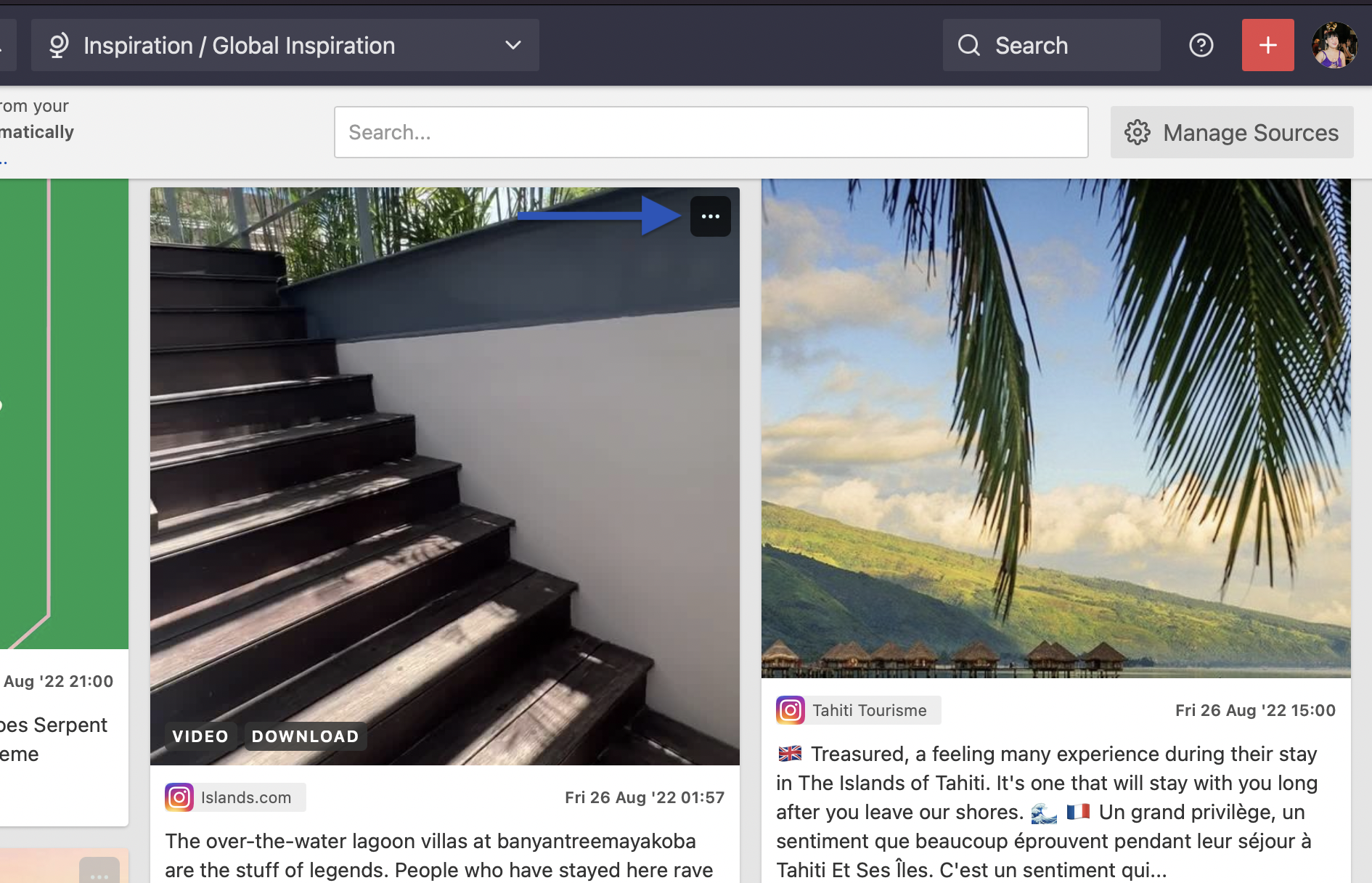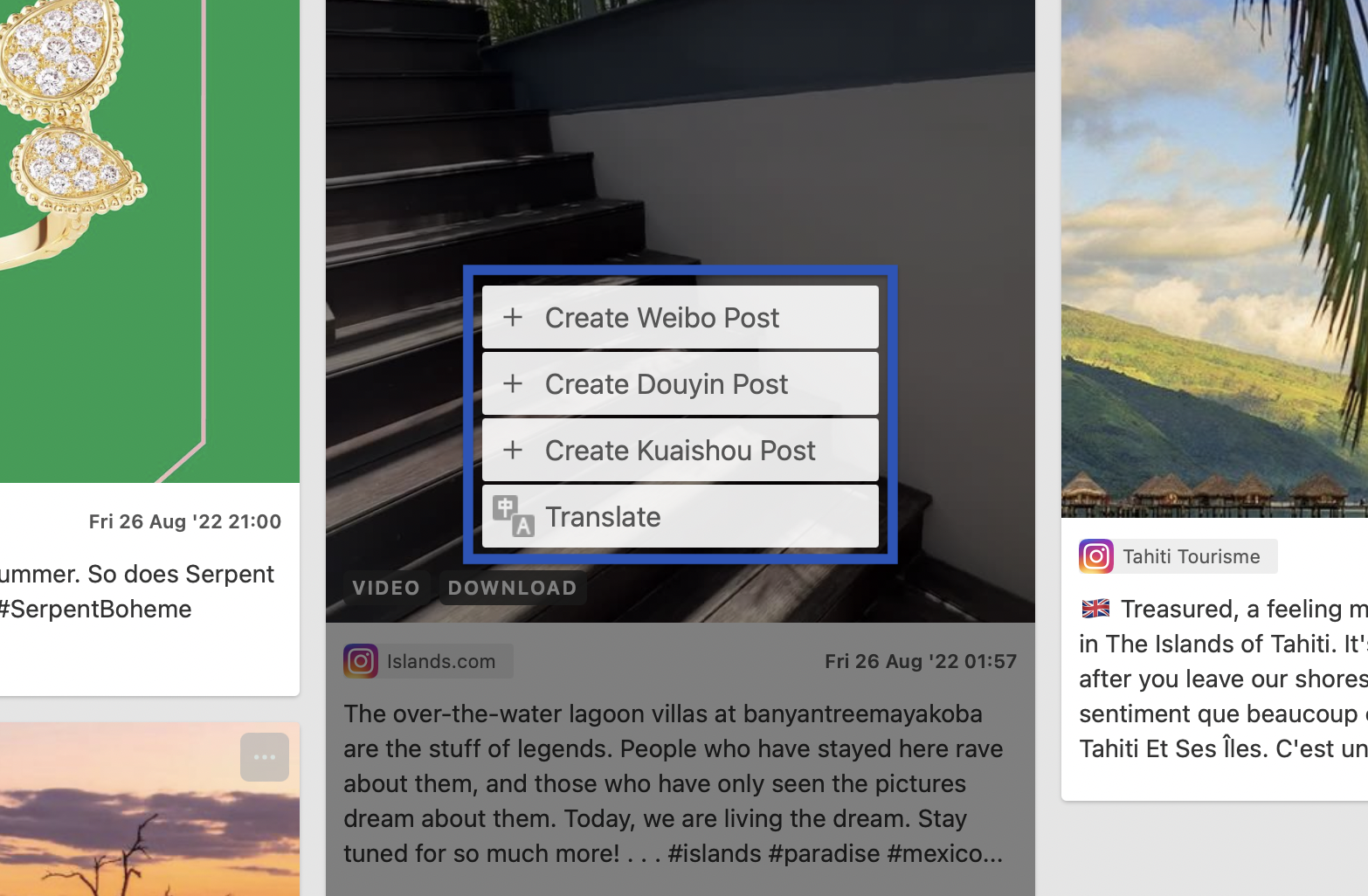 Using the China Ecosystem, users can repost or pull the copy from Weibo directly.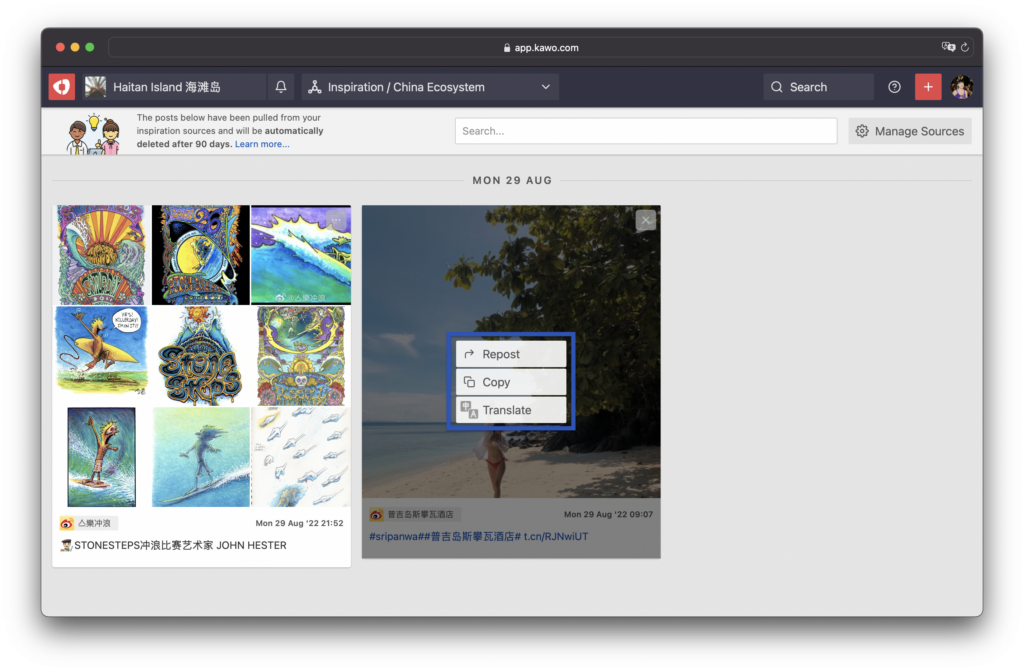 Copy can be translated, and all Inspiration assets can be stored in the KAWO Media Library.
KAWO stores inspiration network content for 90 days only, to prevent clutter. However, you can manually add videos and images to your brand's Media Library to keep them forever.