There are two types of Inspiration on KAWO: Global Inspiration and the China Ecosystem. After connecting global or domestic accounts to Inspiration, users can learn about what these accounts are doing and get ideas from them potentially.
On the Global Inspiration side, depending on the asset type, users can directly create a post for Weibo/Douyin/Kuaishou with the global channel assets.
On the China Ecosystem side, users can repost or pull the copy directly from the connected Weibo account.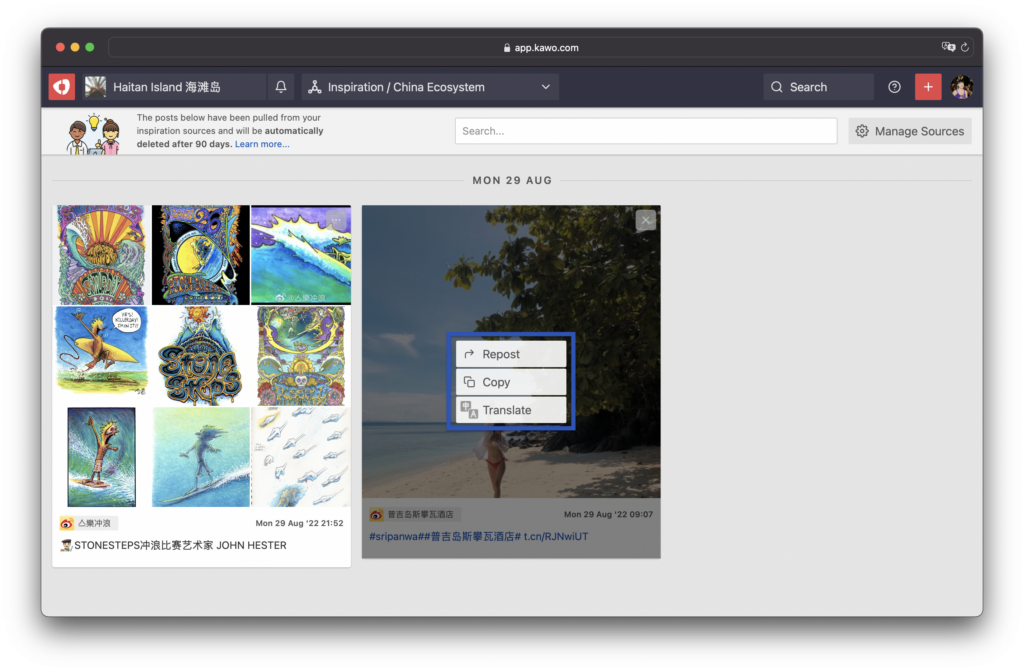 A translation function for copy is available and all of the assets from Inspiration can be added to the KAWO Media Library for future use.
Note that to prevent clutter, KAWO only retains new content from inspiration networks for 90 days, from the date that content was pulled in. Images and videos are also removed after 90 days but can be manually added to be kept permanently in your Brand's Media Library.