Global Inspiration
Global Inspiration allows you to add and access the content of western social media channels such as Facebook, Twitter and Instagram. You are able to review the content, download pictures/videos or directly use the content from western social media channels on your Weibo account without using a VPN.
China Ecosystem
China Ecosystem allows you to do the same thing as "Global Inspiration" but add Weibo accounts.
How to add inspiration sources to KAWO?
Step 1: Click Dashboard – Inspiration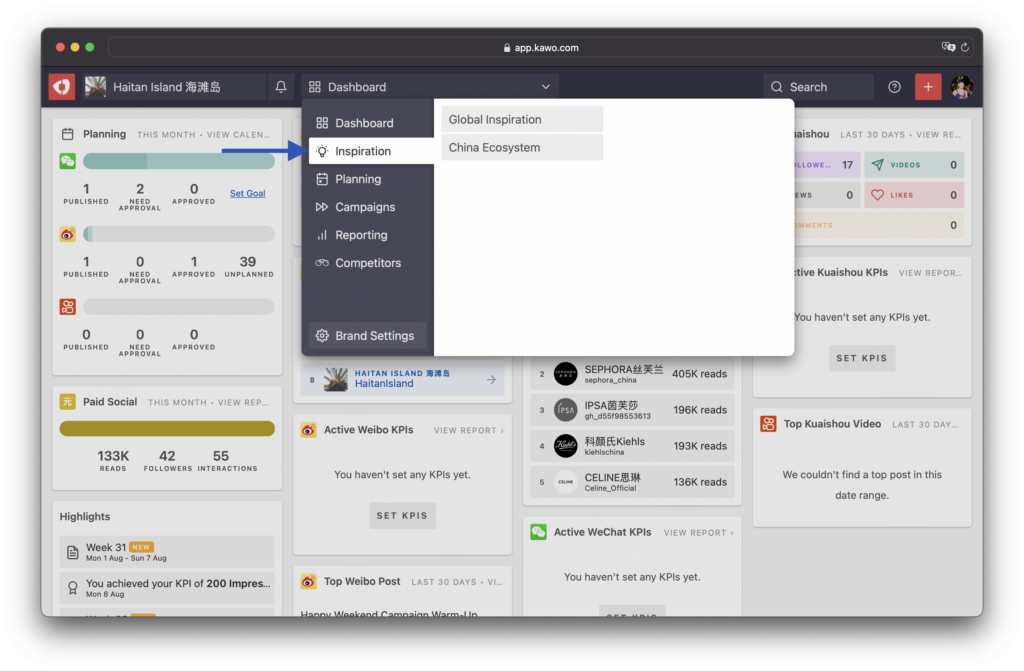 Step 2: Click "Manage Sources"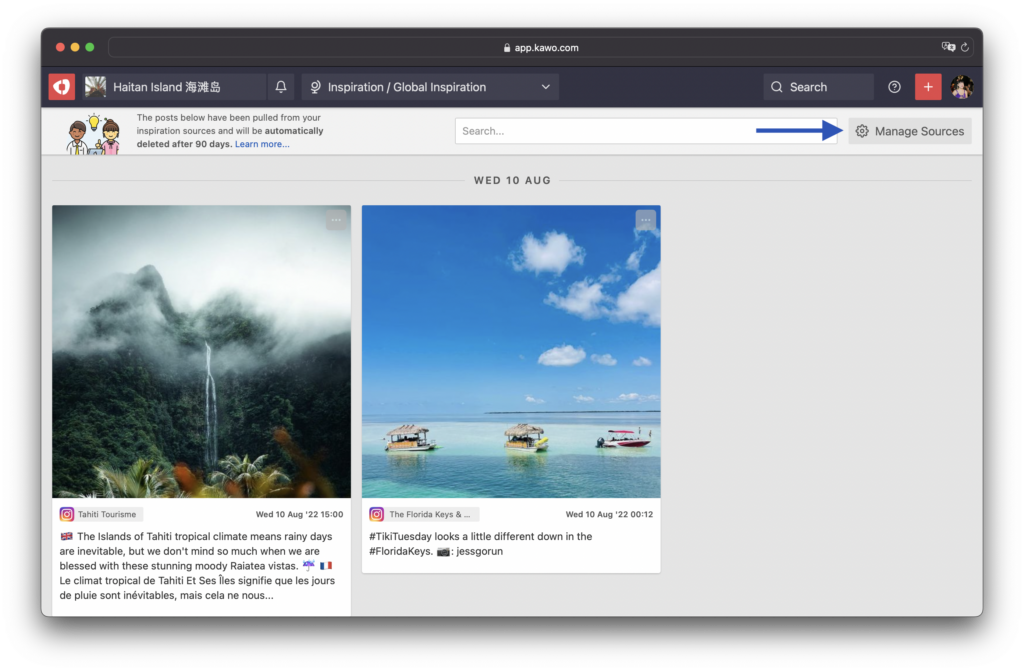 Step 2: Insert the source you want to add.
– Facebook: Brand's main page URL
– Twitter: Brand's main page URL
– Instagram: Brand's main page URL
– Weibo: Account name
KAWO starts pulling in content 15-30 minutes after sources were added.