You can add and access Western social media channels such as Facebook and Instagram through KAWO Global Inspiration. Without an internet (V) environment (P) setting (N), you can view Western social media content, download pictures/videos and use them directly on your Weibo account in China.
With KAWO China Ecosystem, You can do the same as with KAWO's Global Inspiration but add Weibo accounts as well.
How do I add inspiration sources to KAWO?
Step one: Start by clicking Dashboard – Inspiration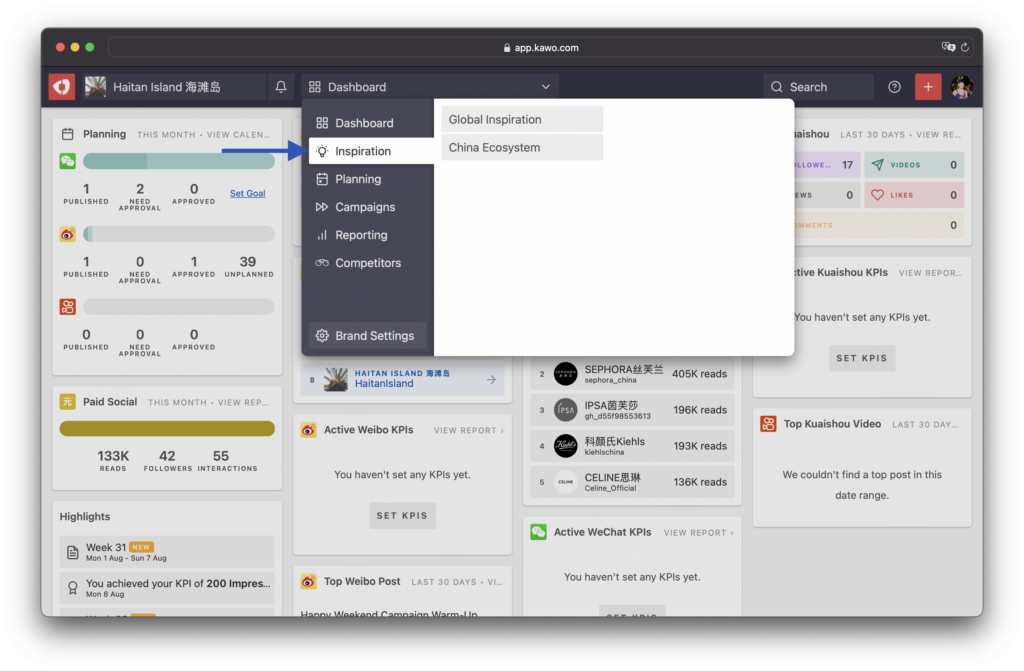 Step two: Tap "Manage Sources"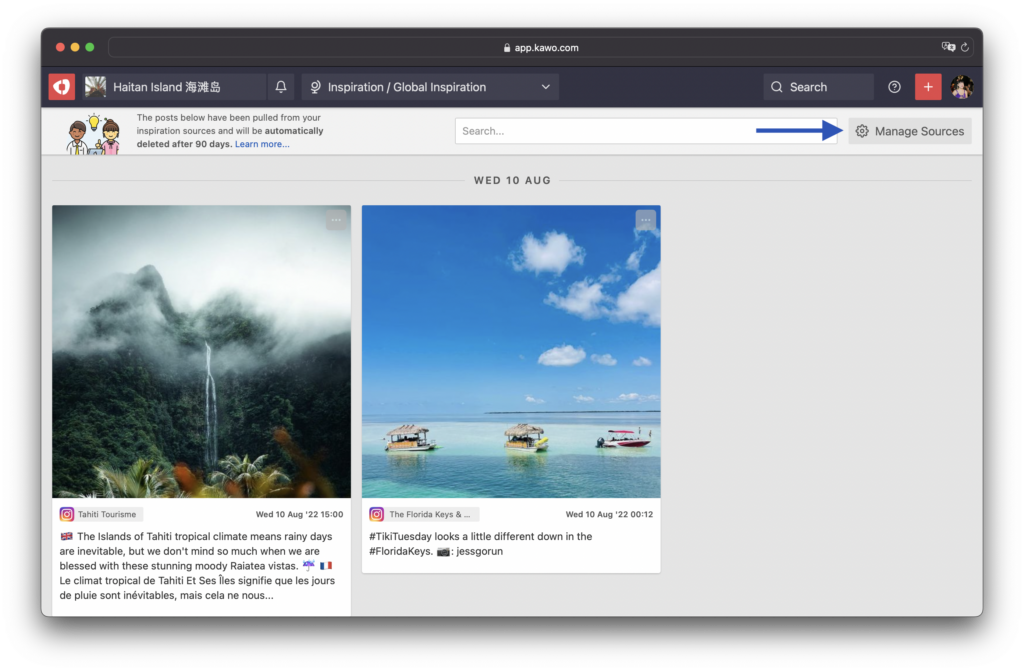 Step three: Add your inspiration sources.
URL of the brand's main page on Facebook
URL of the brand's main page on Instagram
An account name on Weibo associated with a brand
How many posts KAWO pulls for me?
When you first connect to Instagram and Facebook, KAWO will pull your most recent posts, which are approximately 20 on each network. Weibo inspiration only pulls new posts published since you connected, not historical posts.
How long does it take?
A delay of up to 8 hours may exist between KAWO pulling in new posts after connecting to the network. The estimated time interval for posts being pulled in for each network:
Facebook: Up to 8 hours after publishing
Instagram: Up to 8 hours after publishing
Weibo: Up to 15 minutes after publishing