A user can choose how they want to be notified about new events on KAWO by editing their Default Notification setting.
Step one: Tap your profile in the top-right corner, and click on the setting icon ⚙️
Step two: Tap Notifications to see your default notification setting options.
There are three default types of notifications: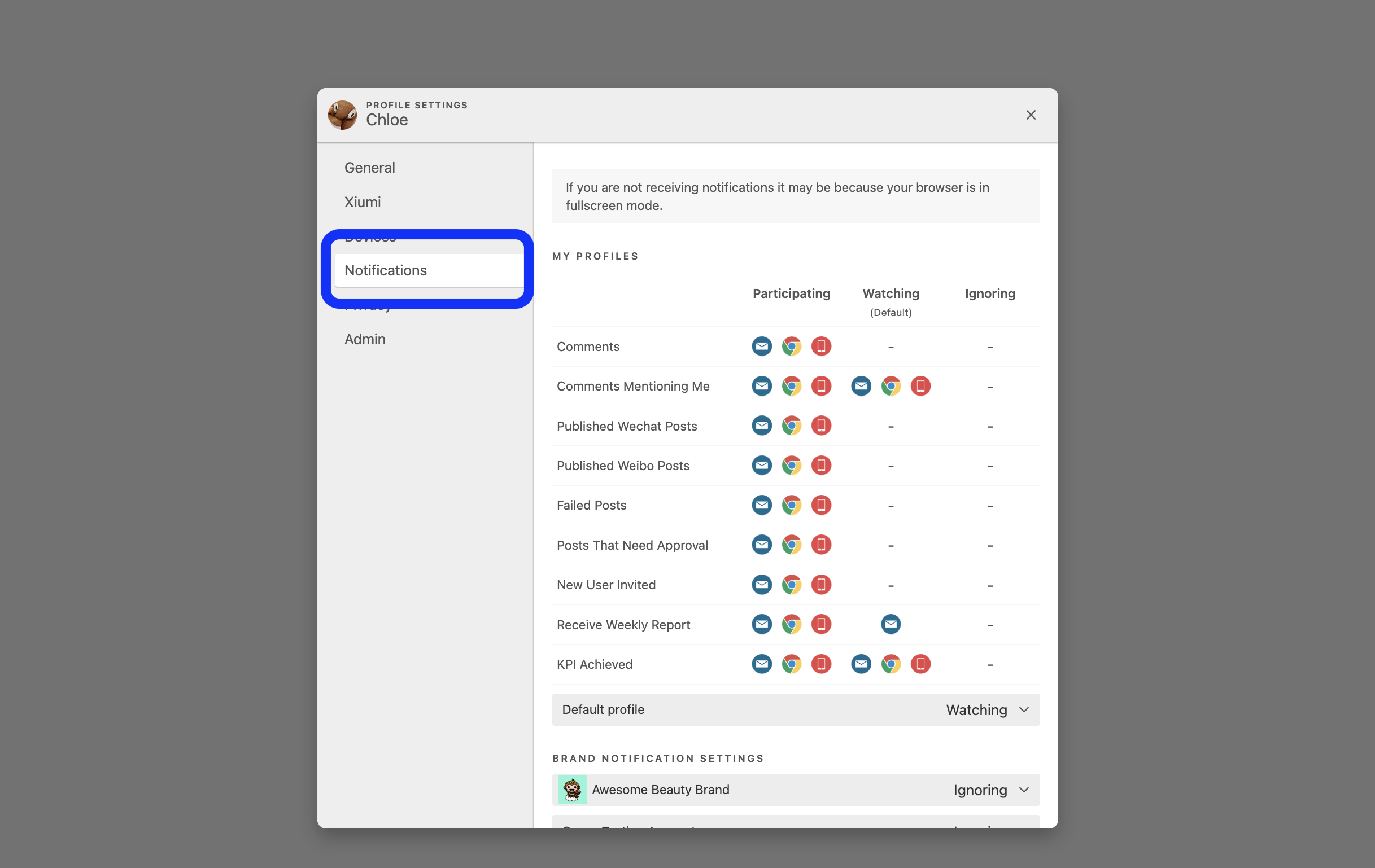 Step three: Select the default option that suits your role and needs.