Favorite the brands you visit the most to easily switch between them. Favorite brands will always appear in your user menu so you can easily access them.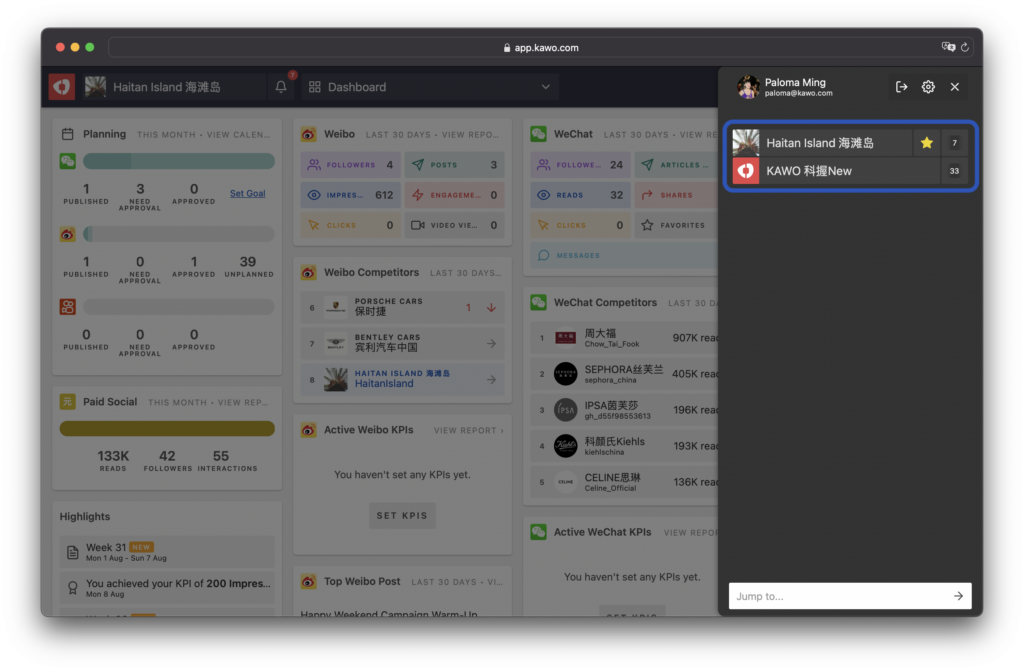 Next to the brands you've favorited you can see how many notifications you've missed on that brand, letting you can make sure you never miss anything important.
You can favorite a brand in the brand's overview tile.