Brand and organization users can categorize the competitors after adding competitors in KAWO to monitor competitors' social media efforts on 7 mainstream platforms — WeChat OA (Official Accounts), WeChat Channels, Weibo, Douyin, Kuaishou, Xiaohongshu & Bilibili.
Why group competitors in KAWO?
With Competitor Groups created, you can easily sort out competitors' performance data so as to benchmark yours against the industry. Also, the full-text search allows you to quickly search your competitors' top content or any content with specific keywords that you want.
How to group competitors in KAWO?
Step 1: Go to Brand Settings.
Step 2: Select Manage Competitor Groups.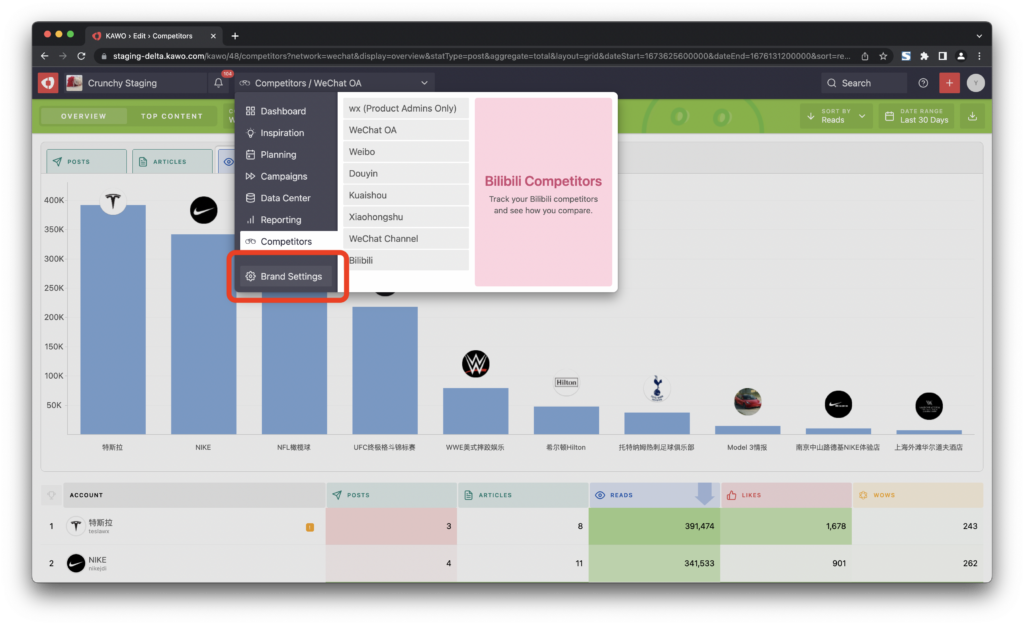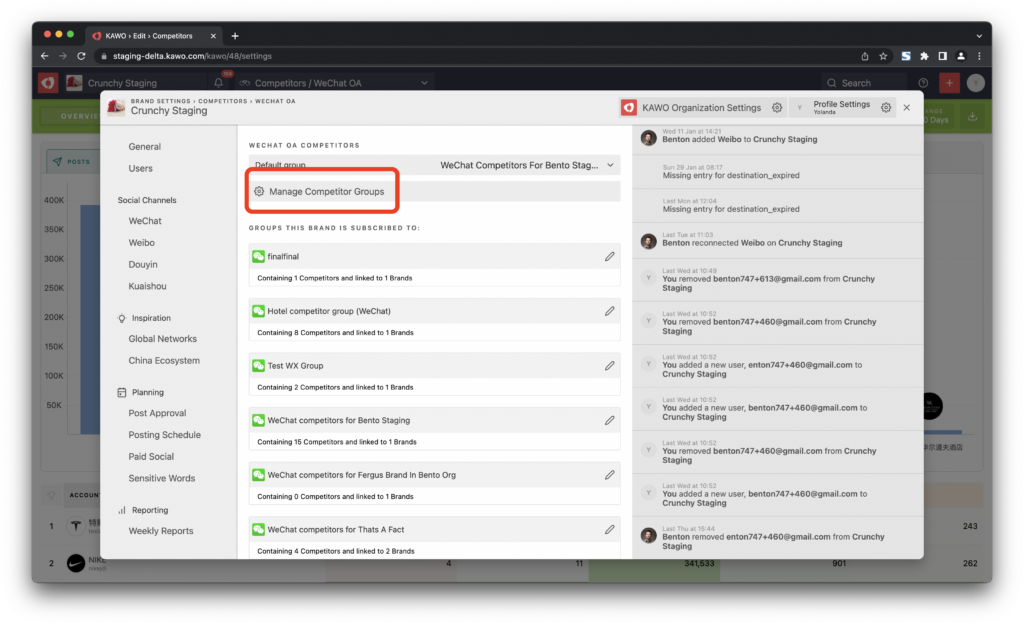 Step 3: Take WeChat OA as an example. Select Add New Competitor Group to group the competitors from the same category.
How many competitors can I add?
If you are on the KAWO Core package, there is a total of 10 competitors across 6 networks can be added to the KAWO account. For Core+ users, the total is 60. Note that KAWO has no limits on the number of competitor accounts added to each platform, and users can allocate the quota as needed.