Who Can Add / Delete Competitors?
At the moment, KAWO only allows organization admin to create competitor groups and to add / delete competitors for each brand in the organization.
Process of Adding Competitors:
Step one: Click Brand Settings in the menu.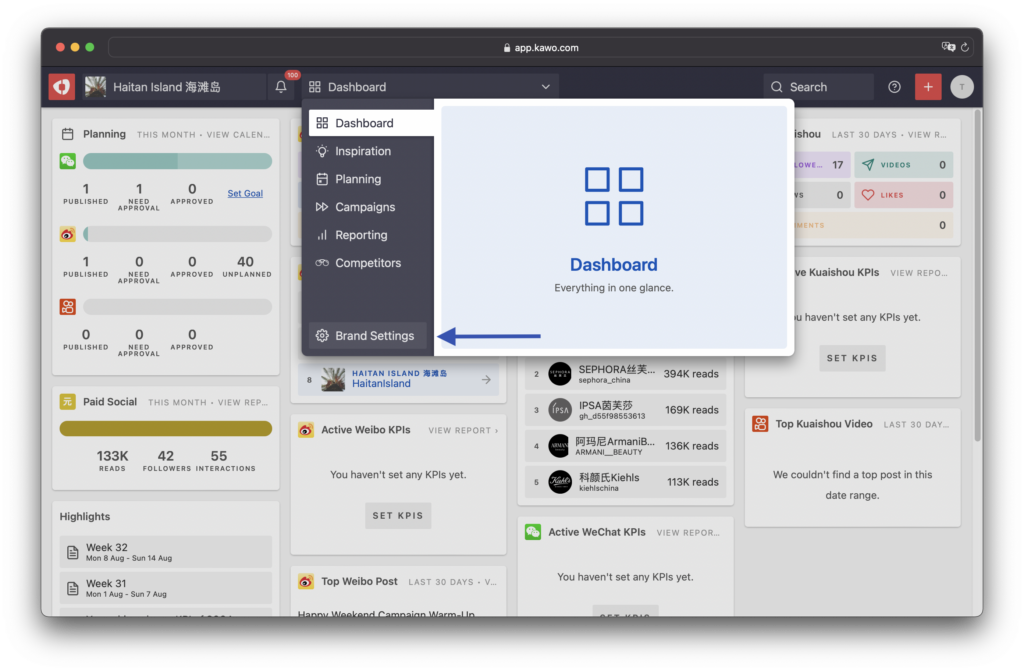 Step two: Choose the channel to which you want to add competitors in Competitors.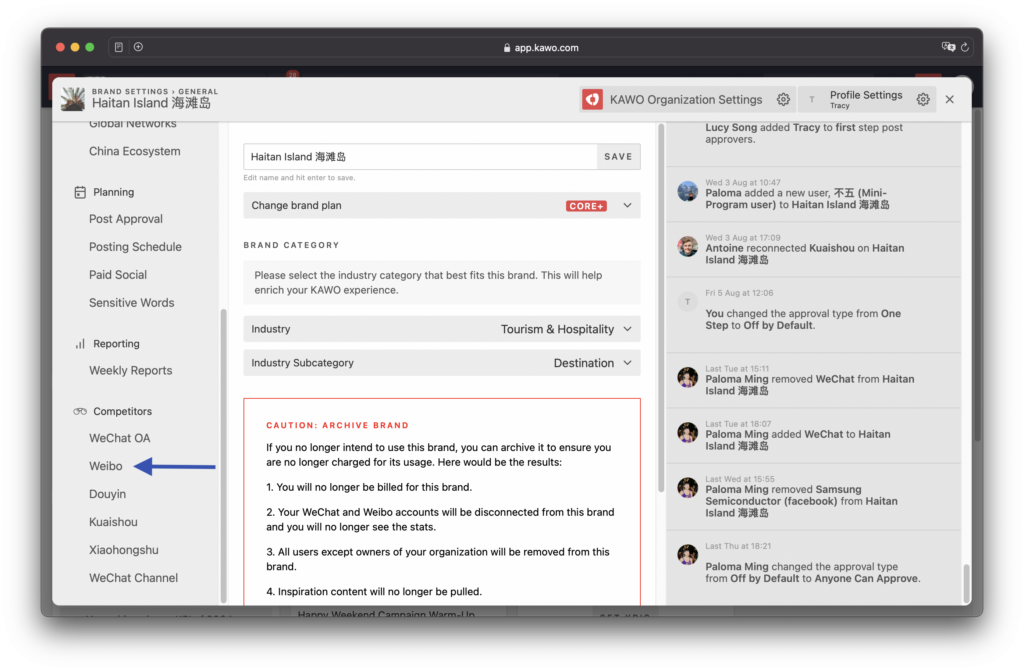 Step three: Click Add New Competitor Group, and name the group.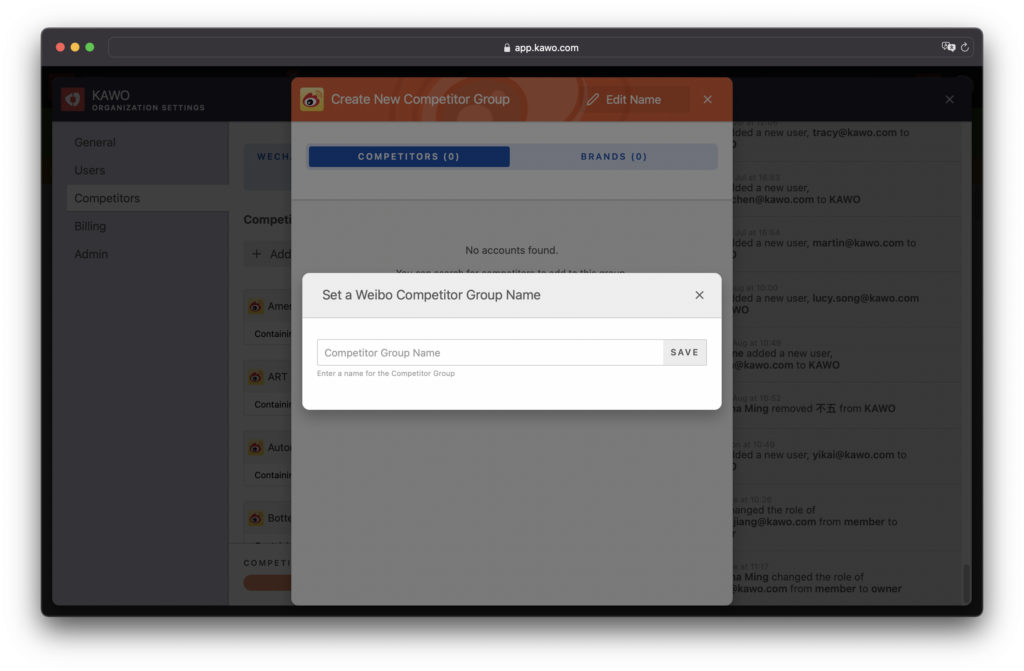 Step four: Find and add competitors by their Names or Account ID.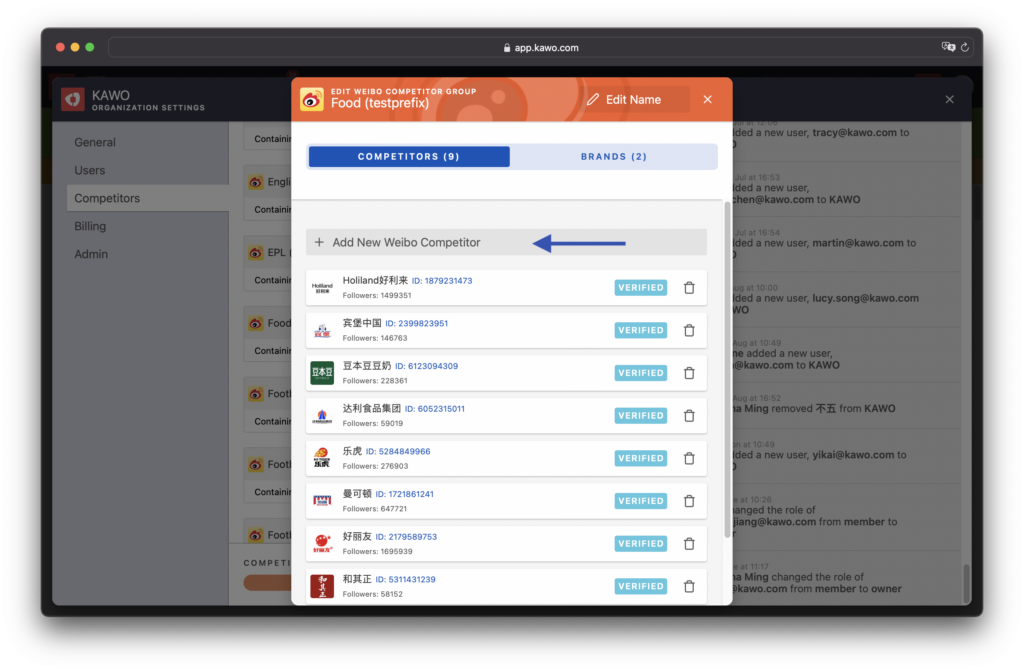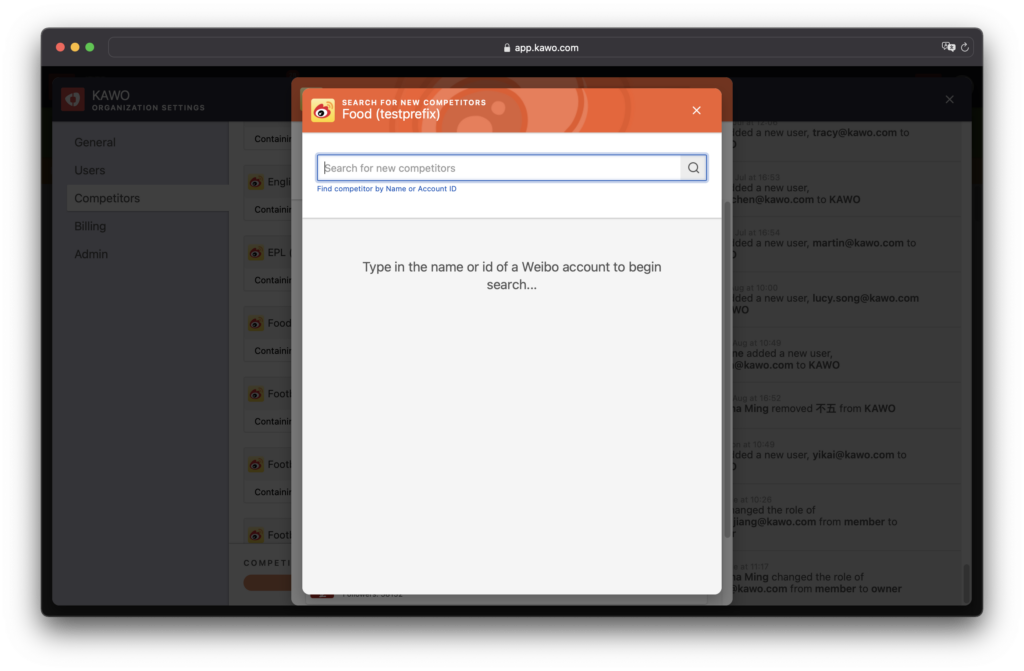 To delete competitors, click on the trash icon.