Who Can Add / Delete Competitors?
At the moment, KAWO only allows organization admin to create competitor groups and to add / delete competitors for each brand in the organization.
Process of Adding Competitors:
Step 1: Click "Brand Setting" in a brand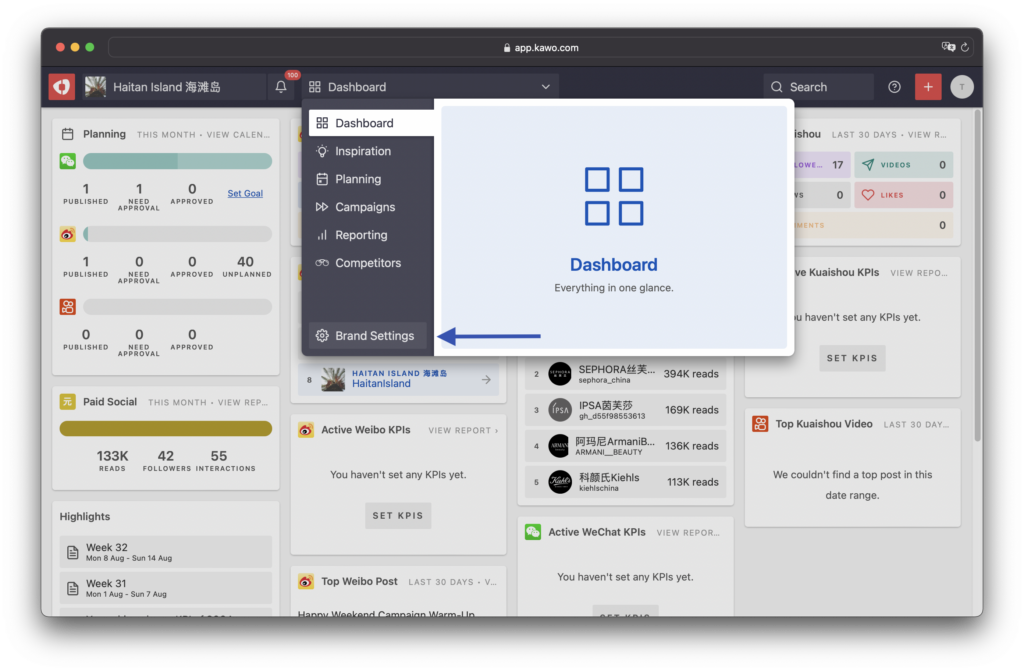 Step 2: Scroll down to the "Competitors" section and Chose a channel you want to add competitors to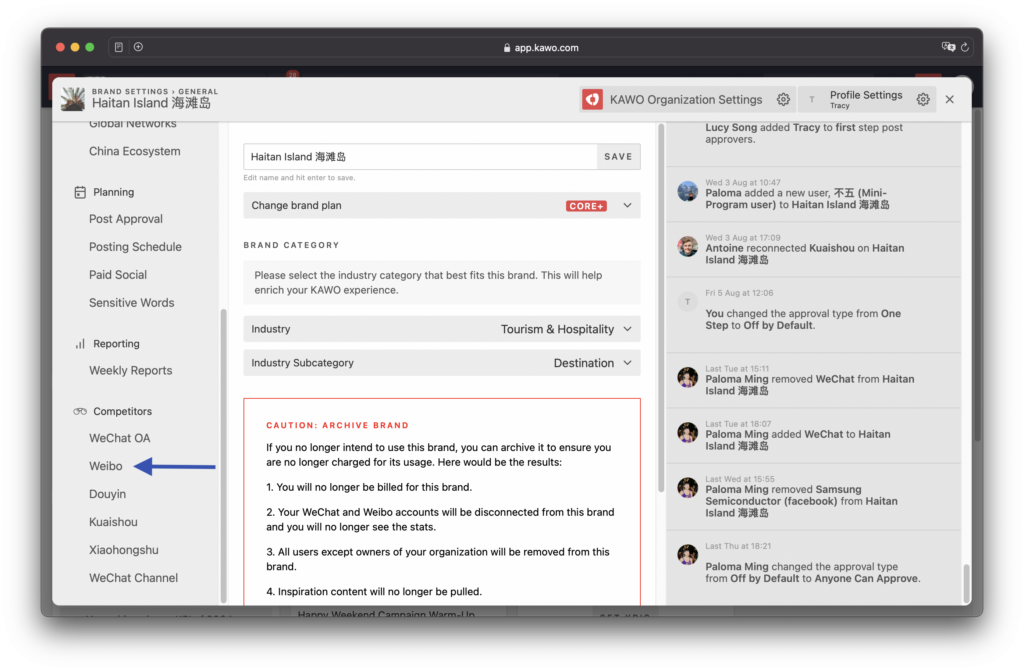 Step 3: Click "Add New Competitor Group" and Create a group name
You can skip this step if there has exits competitor group(s)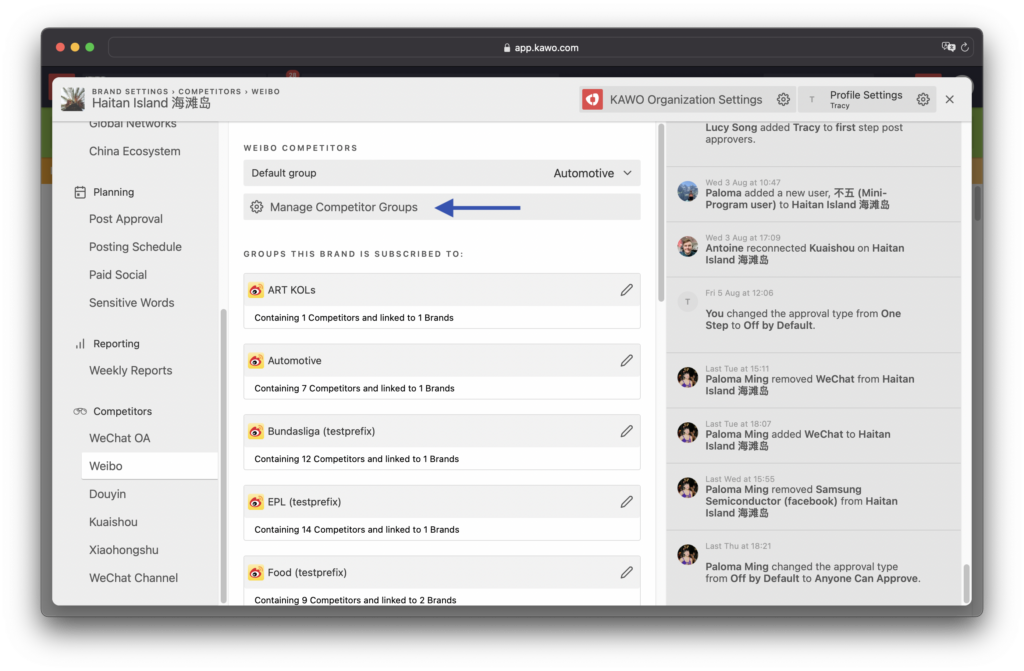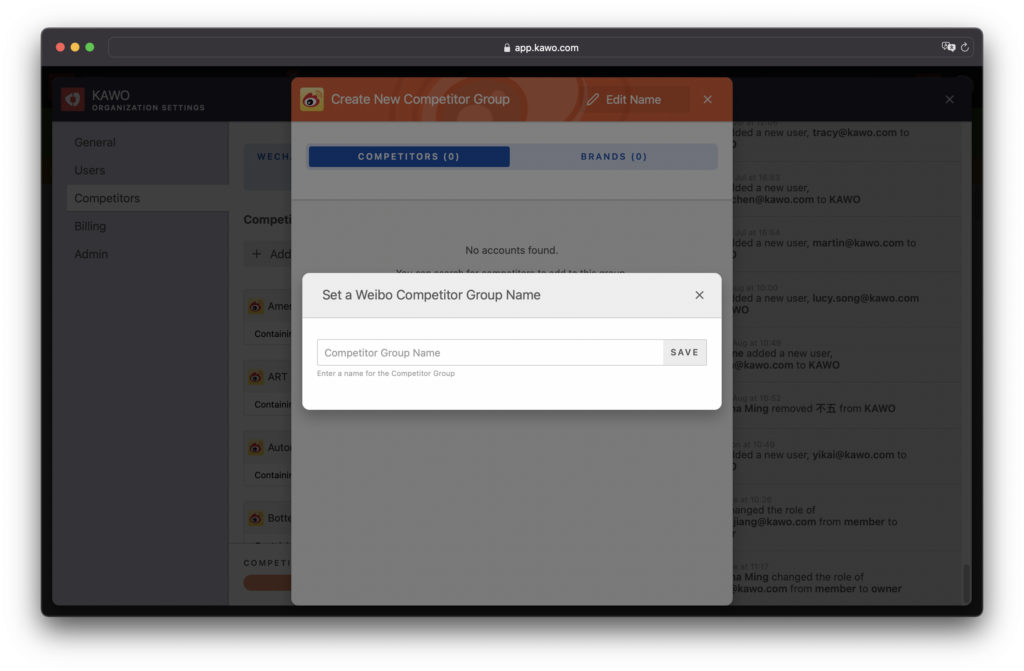 Step 4: Click "Add New Competitor" and Insert competitors name to add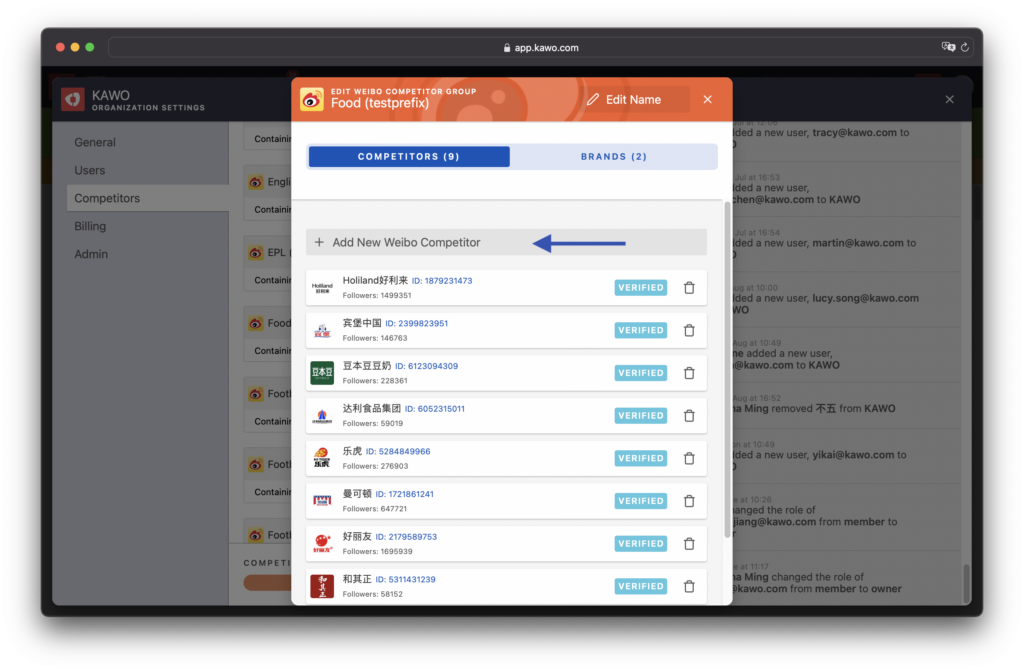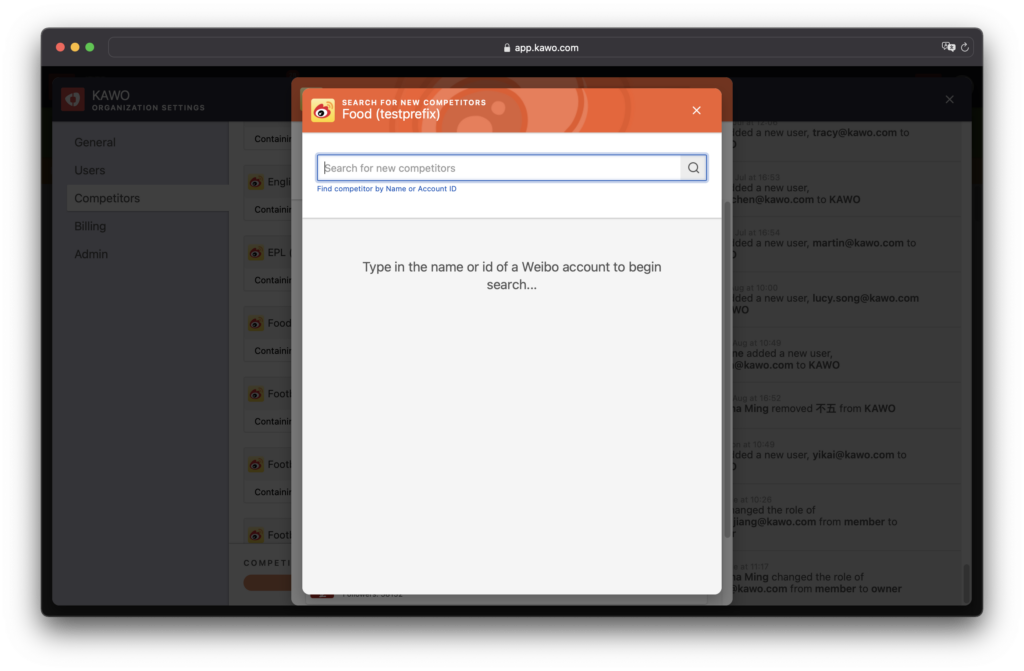 How to Delete Competitors?
Following the process on adding competitors, click on the "trash" icon to delete competitors.