KAWO offers two access levels, Organization and Brand, based on user privileges within the system.
An Organization Owner is a KAWO user with full access to all brands under their organization. They oversee the performance and billing of all brands, for example.
The organization can also set up an approval process or add/delete competitors for brands.
The brands they operate under are only accessible to Brand Users invited by the organization owners.
At KAWO, we believe in the power of smart collaboration and transparency, so KAWO does not charge based on or limit the number of users added to your account.
How do I add organization owner(s)?
Step one: Organization owners may click the setting icon ⚙️ upon viewing your organization's page.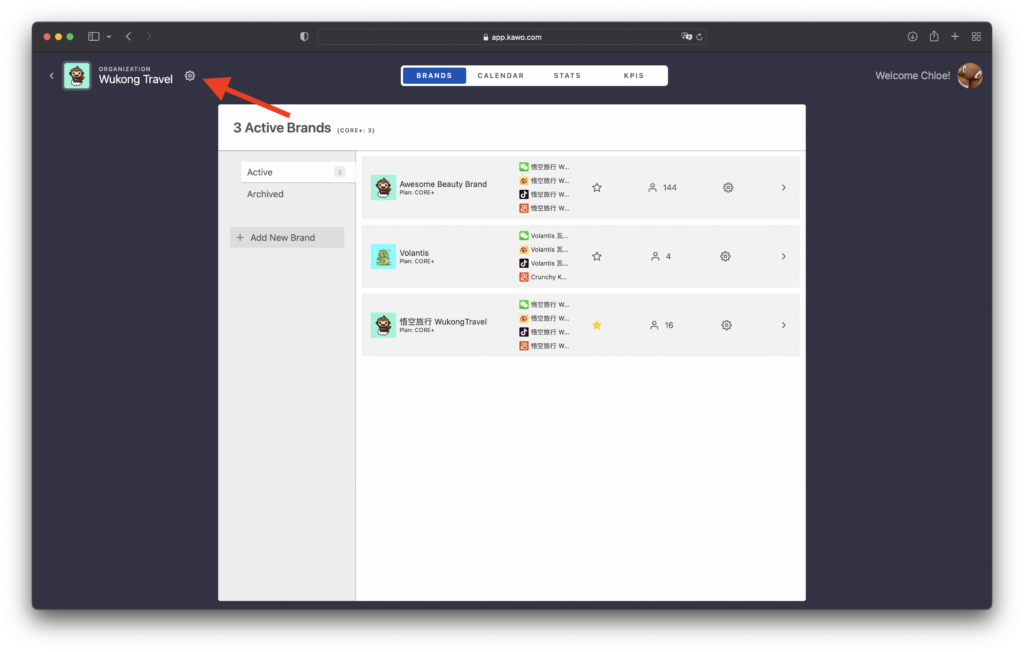 Step two: Navigate to the Users section and enter the email address of the user.
Upon invitation, temporary login information will be emailed to the invited users.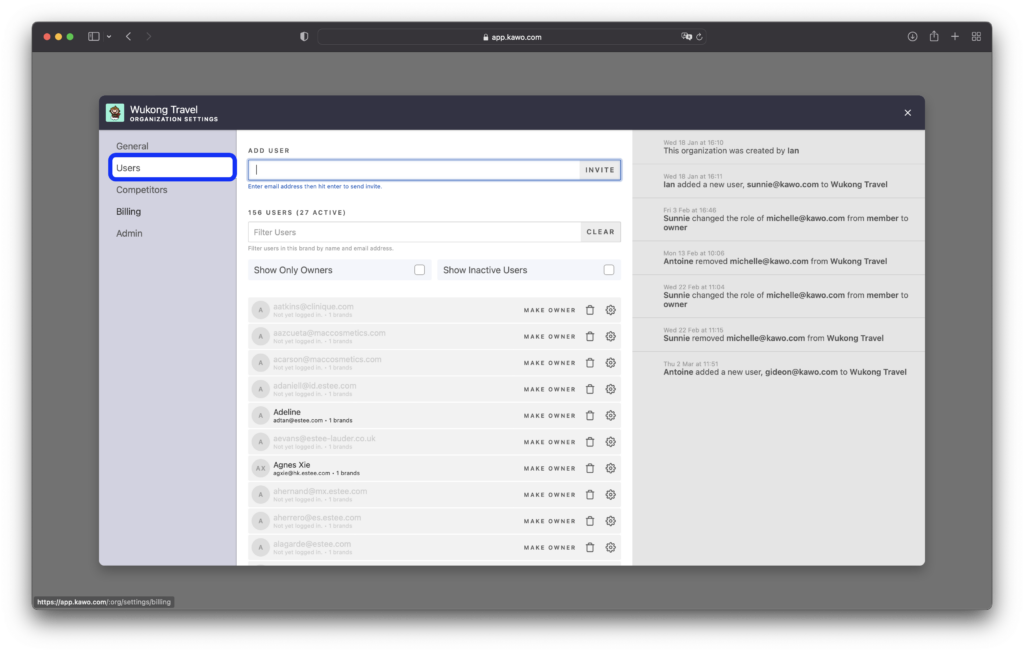 How do I delete organization owner(s)?
The process of deleting Organization Owners is the same as that of Deleting Brand Users.
How do I add brand users?
Step one: In the menu, tap Brand Settings ⚙️.
Step two: Select the Users section and add the user's email address.
Users invited will receive temporary login information via email.