Seamless. User-friendly. Secure.
KAWO was built to solve the biggest problems teams face managing WeChat Accounts
Chaotic Workflow and Inefficient Teamwork
With teams and agencies spread around the world, communication can be time-consuming and hard to follow
Information is easily lost or misinterpreted when multiple teams use different platforms for content planning, creation and analysis.
Language barriers and time differences exacerbate an already slow feedback and approval process.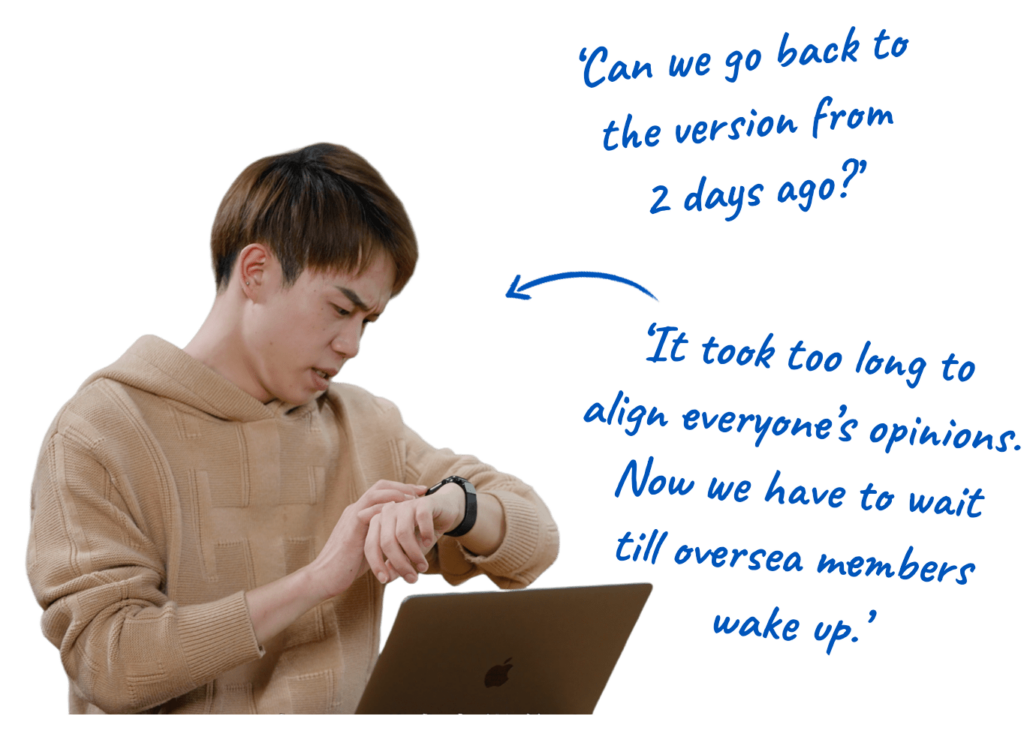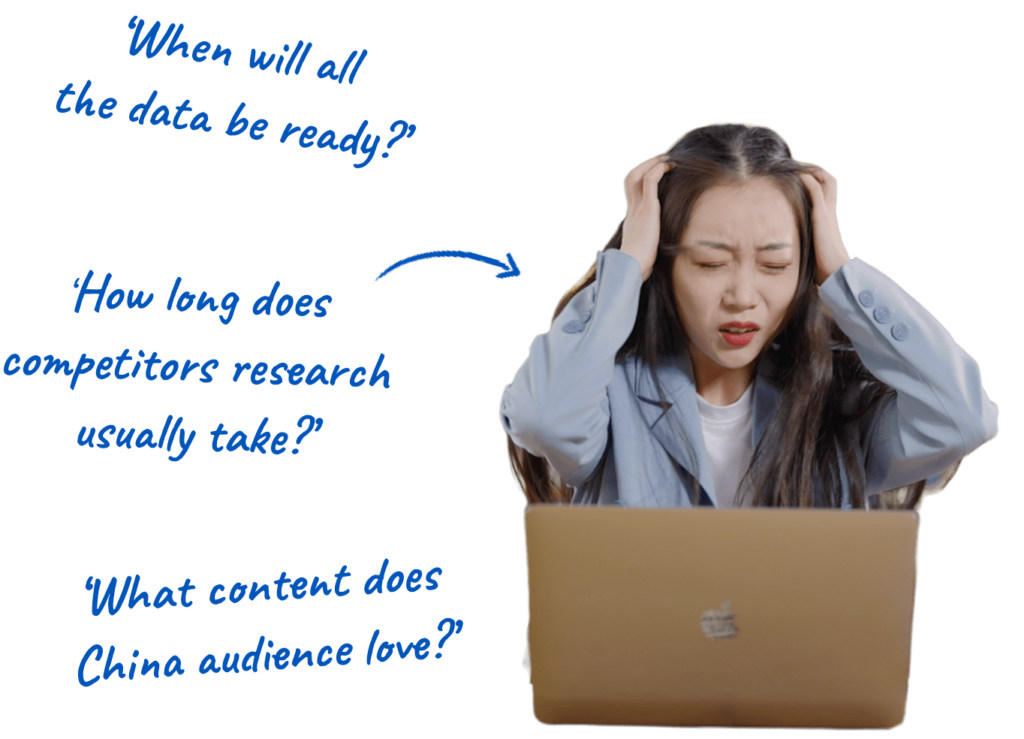 Navigating Data is Tricky
Social media landscape in China is different from its western counterpart. It's difficult to understand all the metrics and what they entail.
Data is split in separate ecosystems and you have to wait for your China team to collect and translate data on top of the time difference.
Without insight into your own content as well as that of competitors, it's hard to make content strategic decisions.
Plan, Feedback & Approve Content All In One Place
Integrated with Xiumi
Sync Xiumi's WeChat article editor to KAWO to design engaging, aesthetic content with the added benefit of KAWO's in-app comments and editing tools.
Stay on Track with
Shared Calendars
All team members can be simultaneously updated on any changes to events or content plans.
Publish at the Best Time
Machine learning algorithms developed specifically for China social media platforms will tell you the best time to post your content.
Easy Collaboration Makes Teams More Effective
Add unlimited users to your KAWO account including clients, vendors and internal teams. Replace long email chains with transparent and orderly workflows. Automatic translation and English Dashboard supports non-Chinese speaking teams to review content and understand metrics.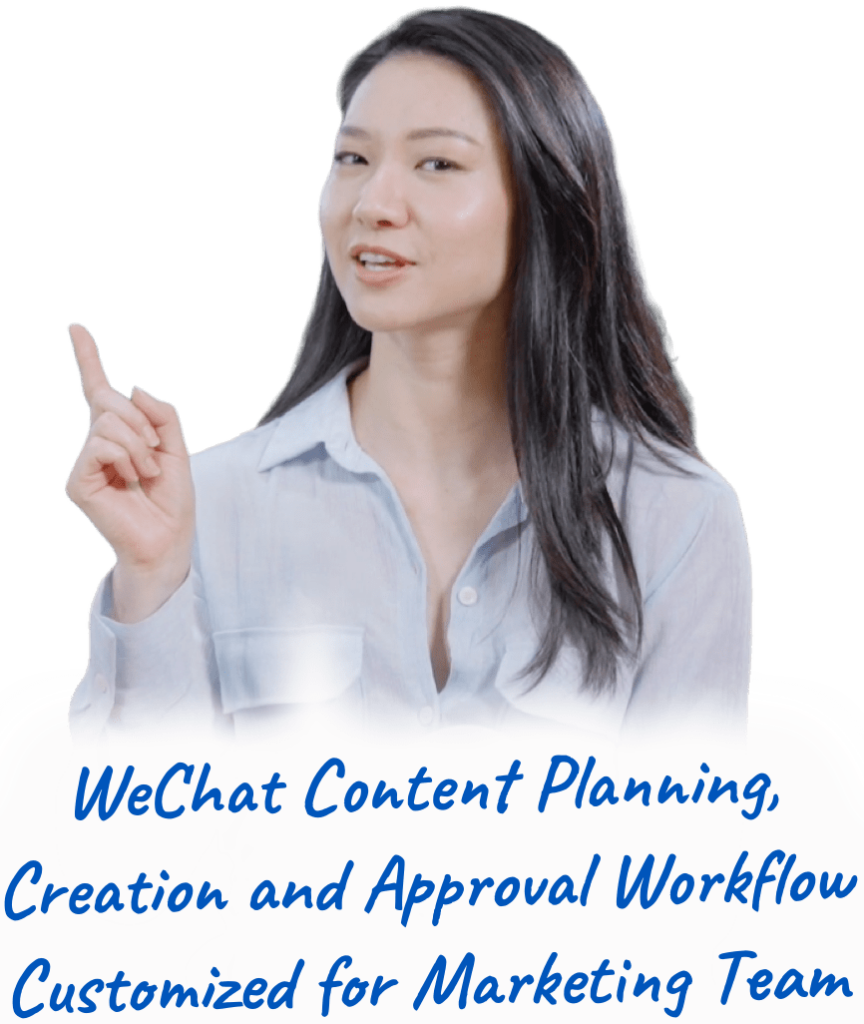 Clear Feedback & Approval Workflow
No more sending previews in group chats. KAWO lets users comment on specific blocks of content, and @mention members to collaborate.
Feedback can even be accessed through KAWO's WeChat mini-program. Protect the reputation of your brand with the approval function. Only content approved by pre-authorized users can be published.
Organize All Content Materials
Use KAWO's media library to store, organize and search all materials in seconds by keywords, user or upload date. Learn more >>
Full Version History
KAWO keeps every single version of your WeChat article. Easily view changes and switch back to an older version if you change your mind.
Enterprise Security
No more insecure sharing of usernames and passwords. Each KAWO user can be given different role access and deleted in two clicks.
Collect & Analyze Data from WeChat Accounts
Set Realistic KPIs and Budget
Automatic weekly reports in your language help keep your KPIs and budget on track. Identify problems or opportunities before it's too late. Learn more>>
Monitor Competitors
Automatically monitor the performance of your competitors. Browse their top content and gain insights & inspiration. Learn more>>
API for High-Level Dashboards
KAWO's Enterprise API and connector for Looker Studio easily brings your China social data into high-level marketing dashboards. Learn more>>
Real-Time Data Keeps You Ahead of the Curve
Real-time accurate WeChat official account data is used to help you instantly identify changes and act to improve efficiency and update your team or clients with progress. Keeping teams focused on work that delivers results.
Each WeChat Metric has its own WeChat analytics report page. Use tagging visualizations to categorize content for deeper insights.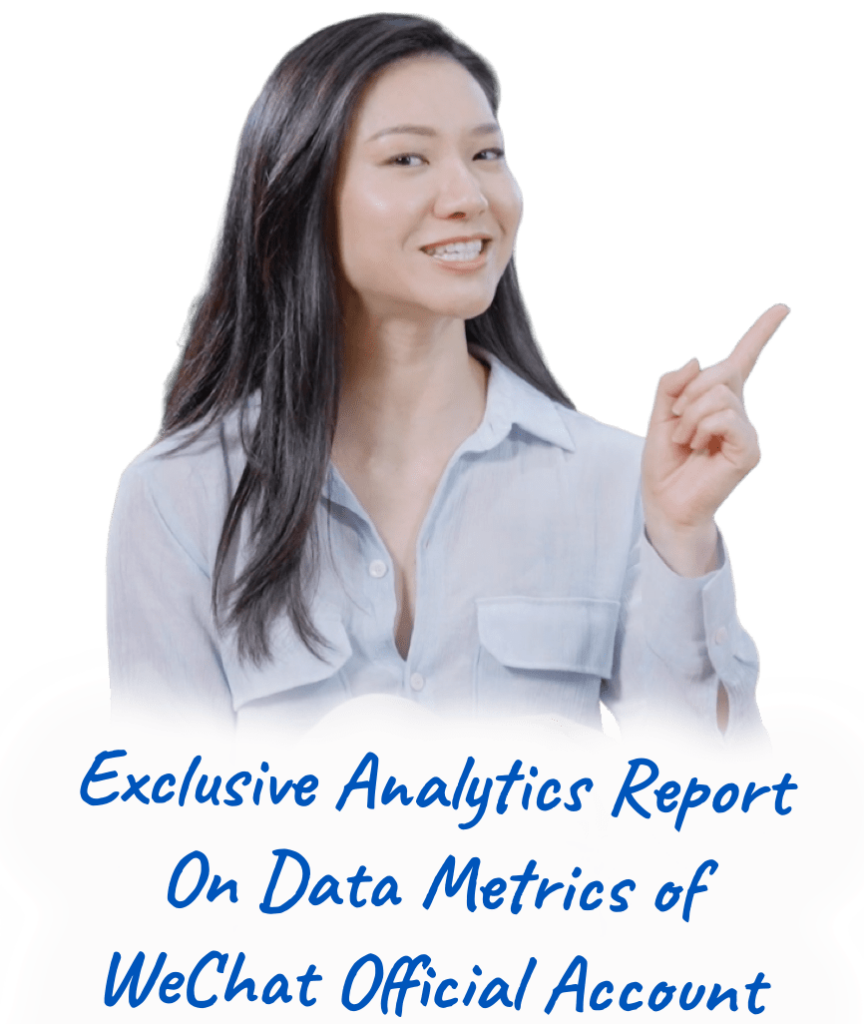 Download Team-friendly Reports with One Click
Stop wasting time crunching data and creating reports. Create custom reports with one click.
KAWO also partners closely with Emplifi and Hootsuite to support clients with the best solution for different markets.