Only the top 1% of content drives 30% of total engagement. Create the 1%.
How? Give your team everything they need to be more effective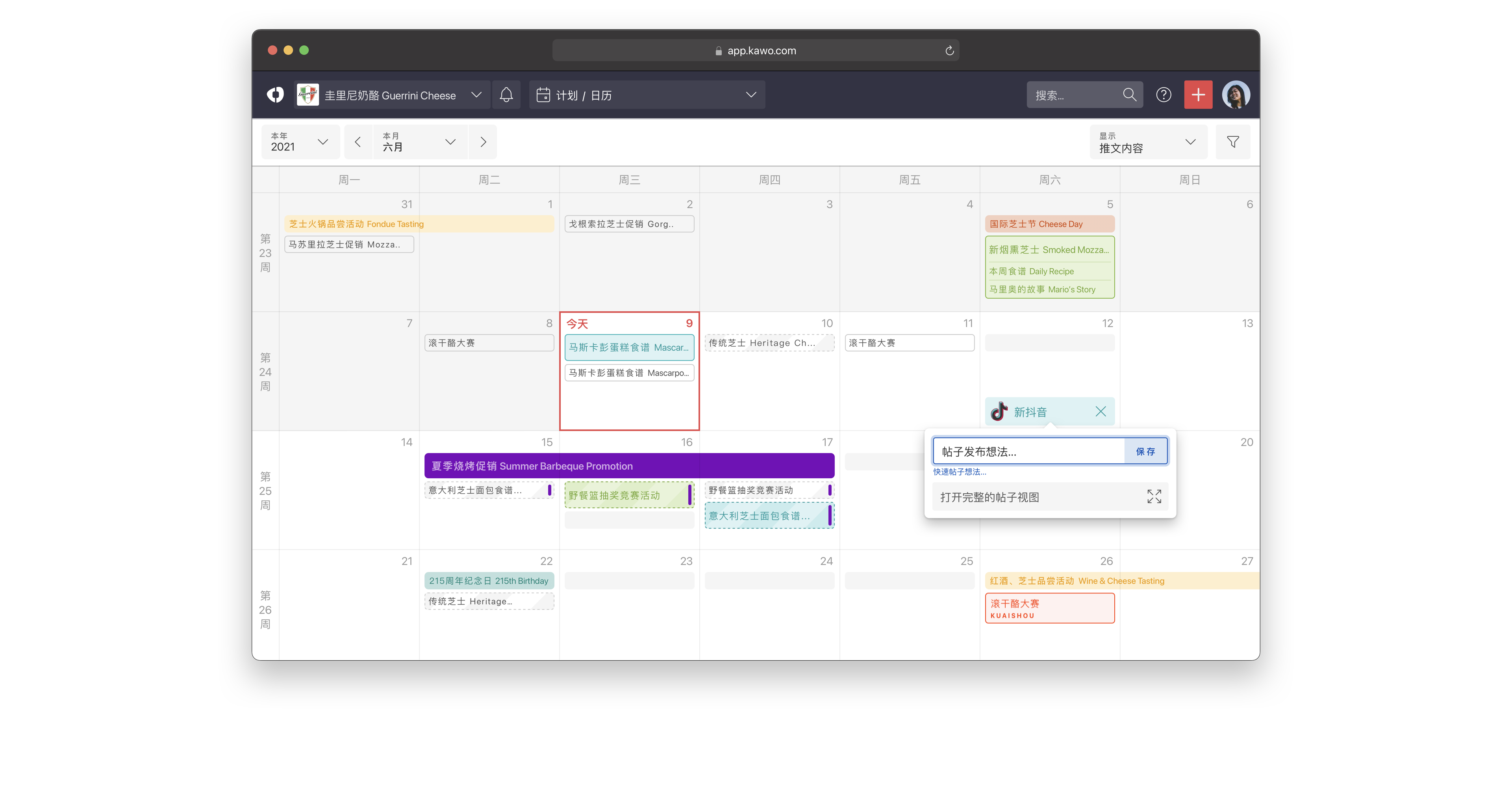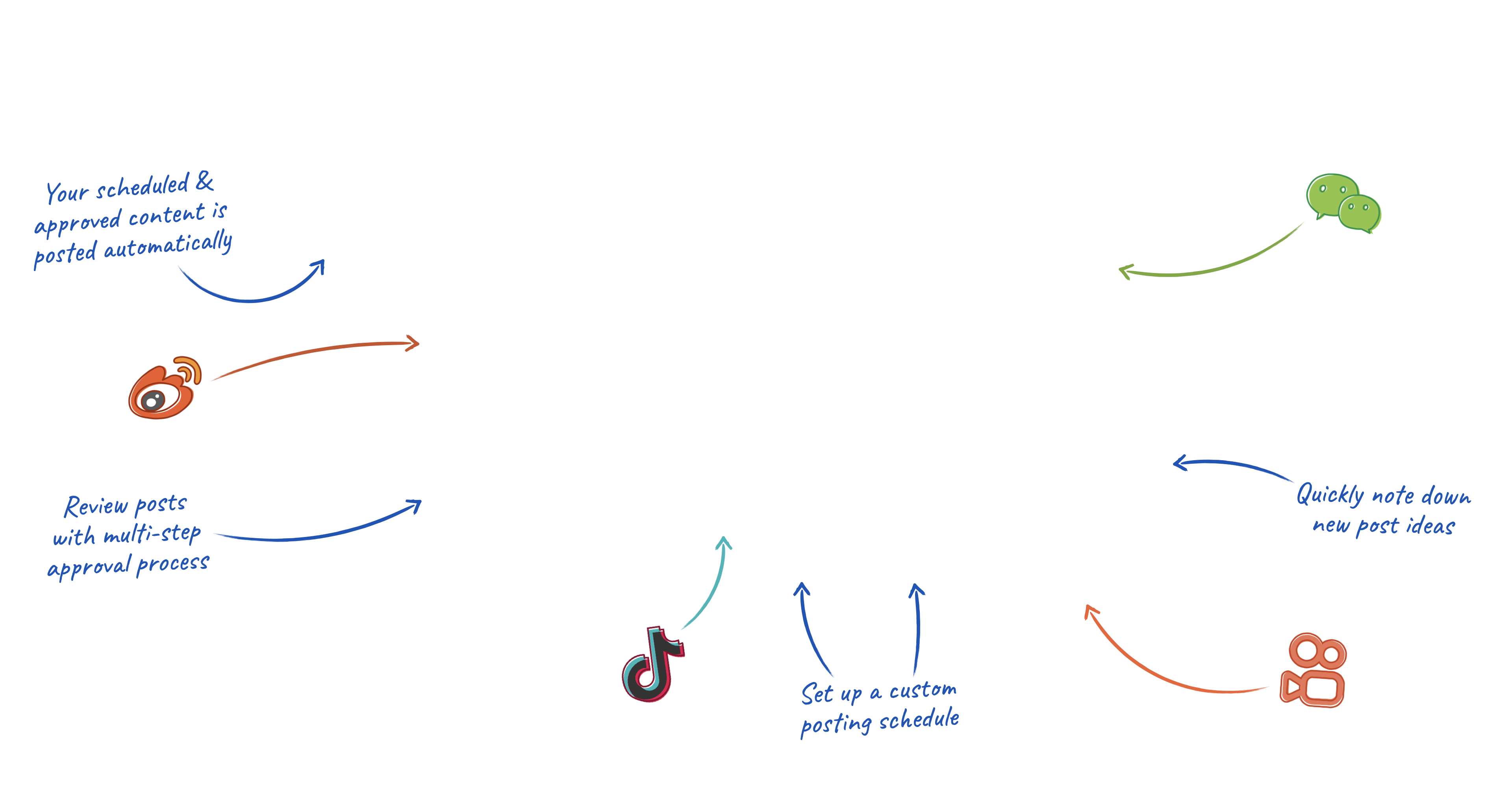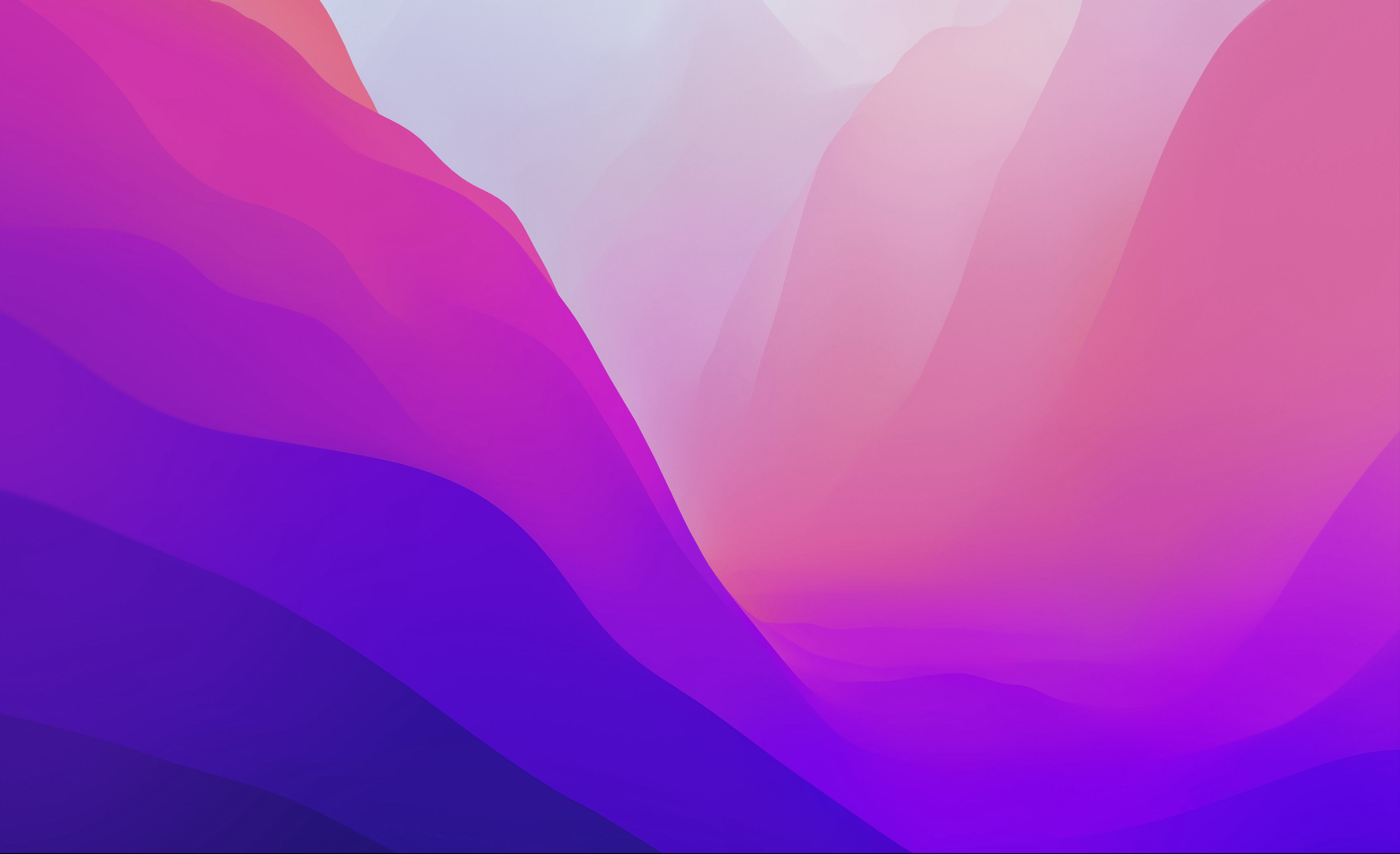 Get Important Updates on Projects
Easily track what colleagues
are working on &
eliminate bottlenecks
Win Trust with Transparency
Add any stakeholder as a user to KAWO to build trust between teams, clients, and partners
Work on Tasks that Make a Difference
Ditch the spreadsheets, email chains, PDFs, and screenshots. Auto-generate reporting and analysis so you can spend your time on work that drives business.
Interactive Planning Calendar
Create, schedule, approve and publish content in record time. Ditch unorganized spreadsheets and keep everyone up-to-date in one place. Learn more>>
Pull Inspiration from Other Accounts
Import posts from Facebook, Instagram, & Twitter to connect with your brand's global social media strategy. Follow partner accounts on Weibo and repost their content to grow your own community. Learn more>>
Workflow & Collaboration (for real!)
Anyone involved in planning, creating, approving and tracking content for WeChat, Weibo Douyin and Kuaishou can be a KAWO user, but more importantly they can do their job better. KAWO allows users to:
Require Approval Before Publishing Content.
Ditch long email chains. Give & acknowledge feedback within the KAWO platform.
@mention team members to get their attention.
Track all changes with full revision history.
Post at the Best Time
Our smart scheduling AI uses machine learning to suggest the best times to post. Set post schedules for your team to follow adding structure and consistency to your content strategy.
All of Your Assets in One Place
Bring all social media images and videos into one place. Large storage, fast upload speeds, and unblocked in China; making exchanging assets across the globe painless. KAWO's Asset library ensures your team can access campaign materials whenever and wherever needed.
Learn more >>
Paid Social
Plan your paid spending for KOLs, WeChat Moments Ads, Weibo Ads and more. Set a budget, plan and approve ads to prevent overspending. View estimations for reads, new followers, interactions, and engagement. Track results and optimize your ROI.
Start working smarter!
Learn more about how KAWO can help your team