Organizations and brands managing multiple accounts across different Chinese social media platforms find it increasingly challenging and costly to manually identify potentially illegal content relating to Chinese advertising laws, political sensitivities, or obscenities.
AI Audit solves the exact pain by providing comprehensive AI-enabled checks of sensitive content in texts, images, and videos before publishing to protect brands.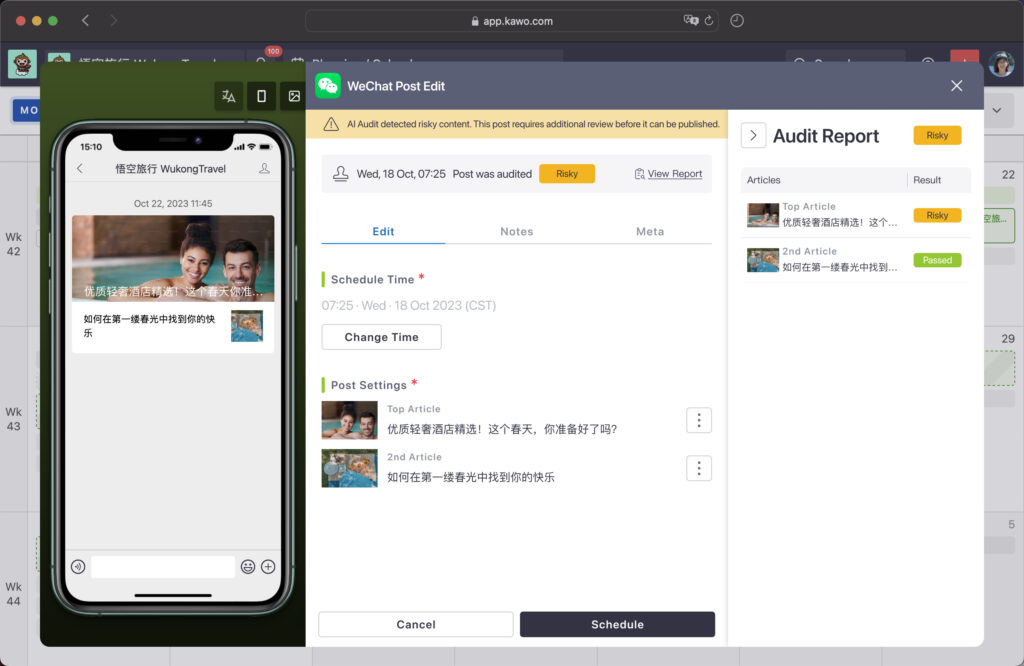 What does AI Audit do for me ?
KAWO's AI Audit feature helps brands detect potentially illegal content, political sensibilities, and obscenities with a proactive approach:
To ensure compliance with legal requirements, industry regulations, and advertising standards.
To eradicate misinformation by identifying and rectifying inaccuracies or misleading claims.
To minimize PR risks by addressing potential issues or sensitive topics.
Note: The feature is not included in the existing KAWO packages. If you are interested in learning more about the feature, please contact us, or reach out to your KAWO customer success manager via the WeCom group chat.