Why do I need to set KPIs in KAWO?
For different social media platforms, brands need different dimensions and metrics to measure their KPIs: With KAWO, you can easily set your KPIs and track the progress.

How to set up KPI in KAWO?
Step 1: Enter "KPIs" from Reporting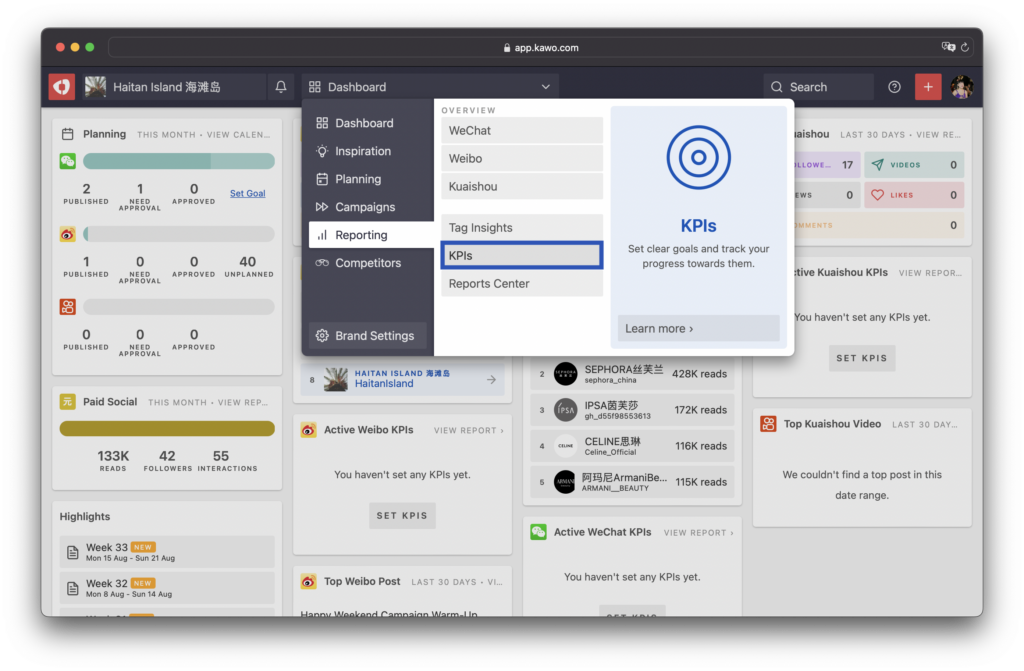 Step 2: Click on the top right corner to add 'New KPI'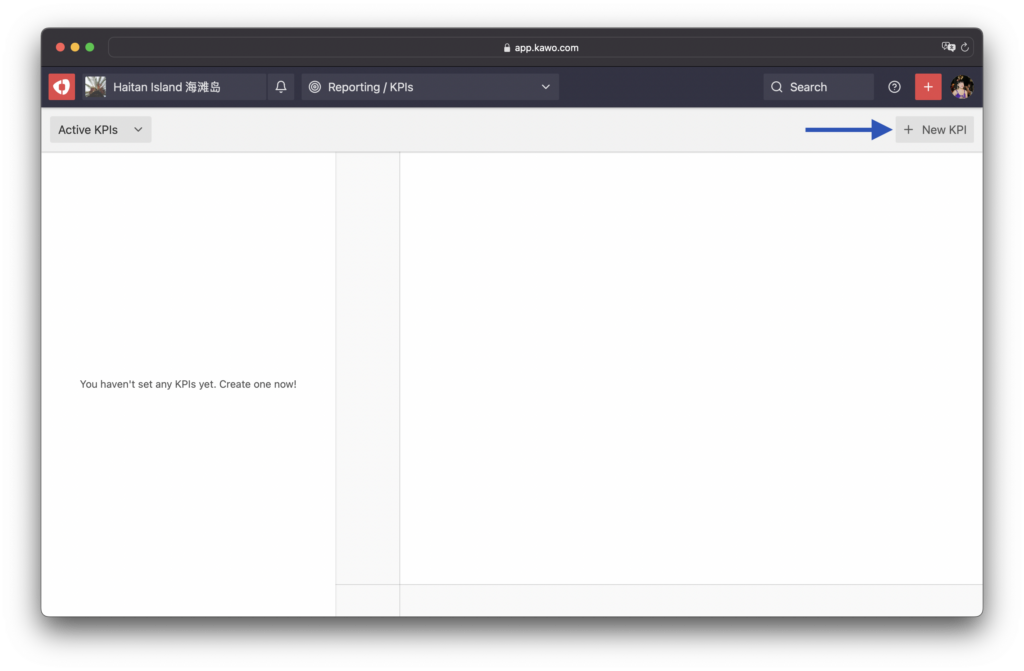 Step 3: Select the social media platform you want to add the KPI to, the date range, the metrics and the numbers/ratios you want to achieve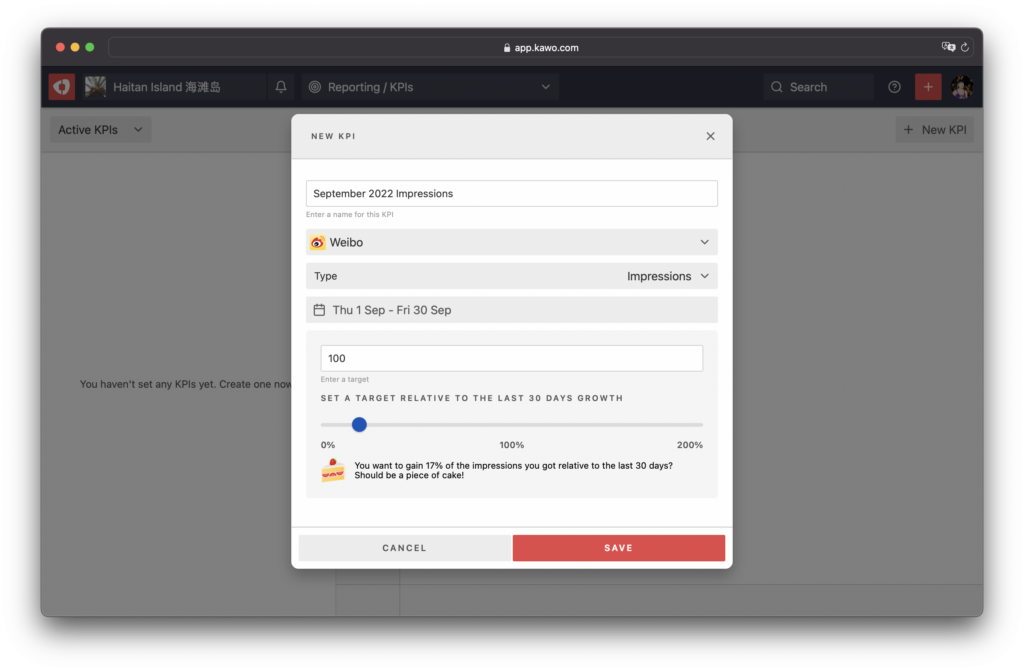 After adding KPIs, you can see the progress of your KPIs on here.
You can also view it in the Dashboard. All the information is at your fingertips.