A plan should be specific, measurable, achievable, and in line with the company's strategic objectives. Setting up posting schedules for WeChat and Weibo with KAWO is easy.
Step one: Go to Brand Settings.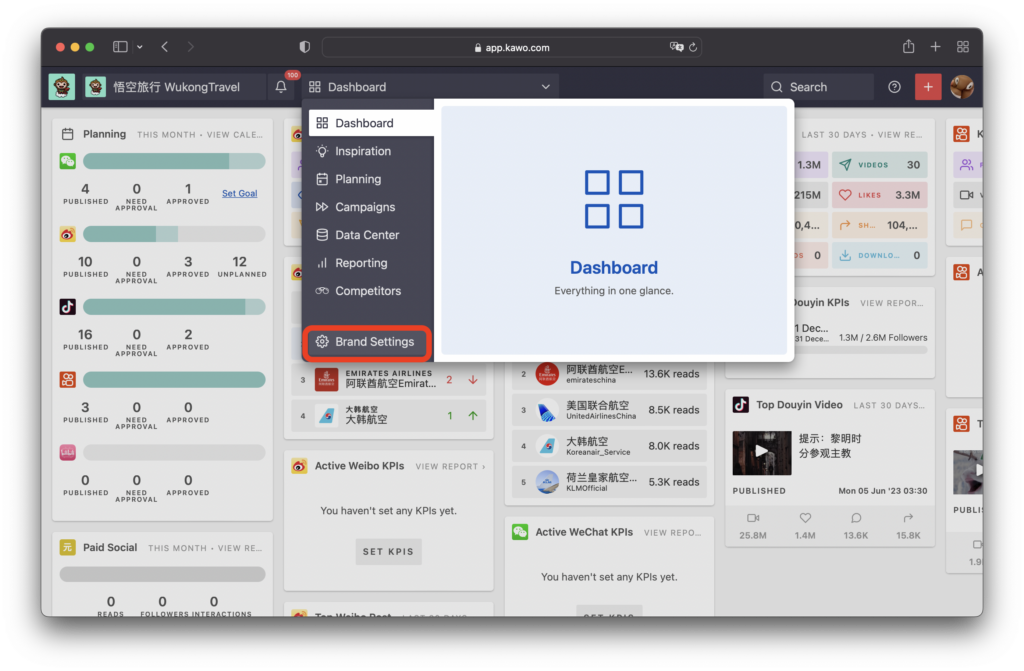 Step two: Click Posting Schedule under "Planning", and select WeChat or Weibo.
Note: WeChat Service account allows you to send 4 messages per month to each followers.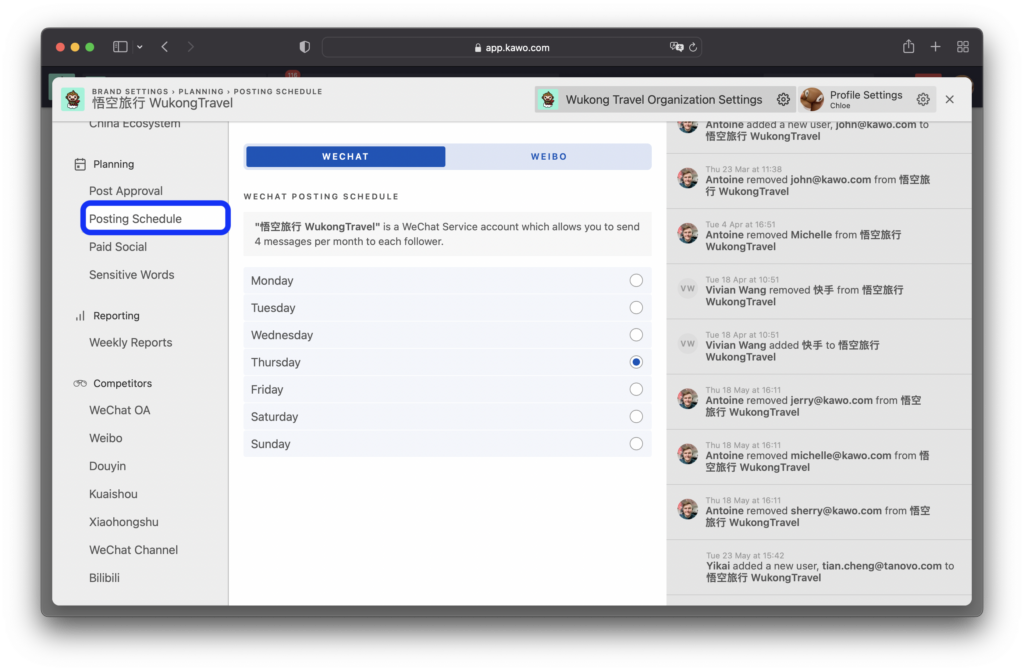 You can set the monthly Weibo Post KPIs from the posting schedule below .