KAWO's Campaign feature helps marketing teams accomplish specific goals in an organized and active manner.
What are the steps to add posts to a campaign?
Step one: Go to Search, and click on Filter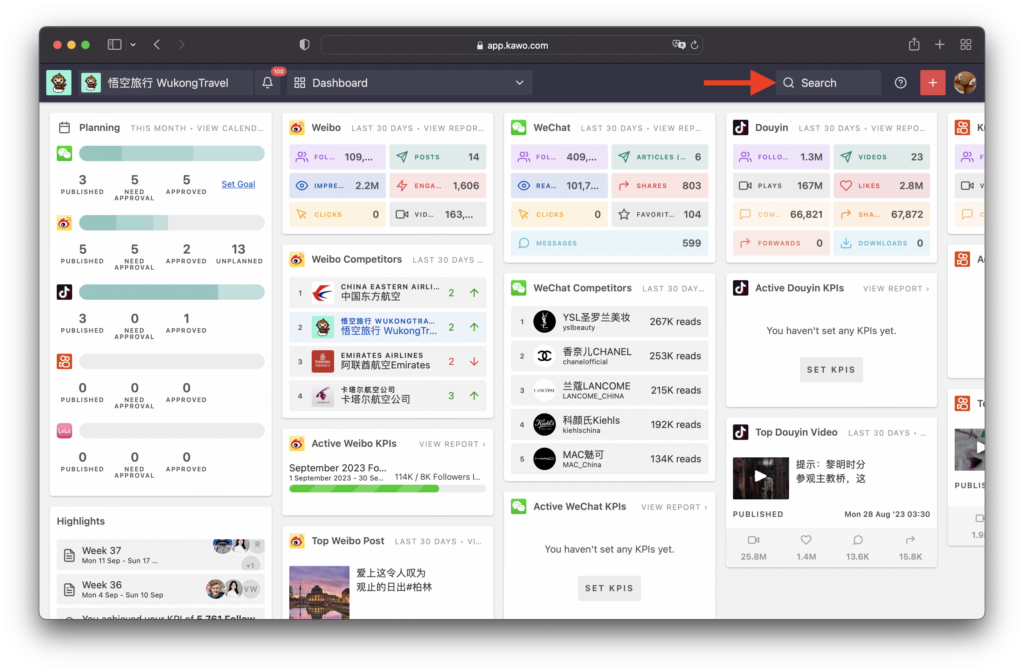 Step two: Select a date range, and click Published under "Post Status" to take a look at all posts that meet your criteria.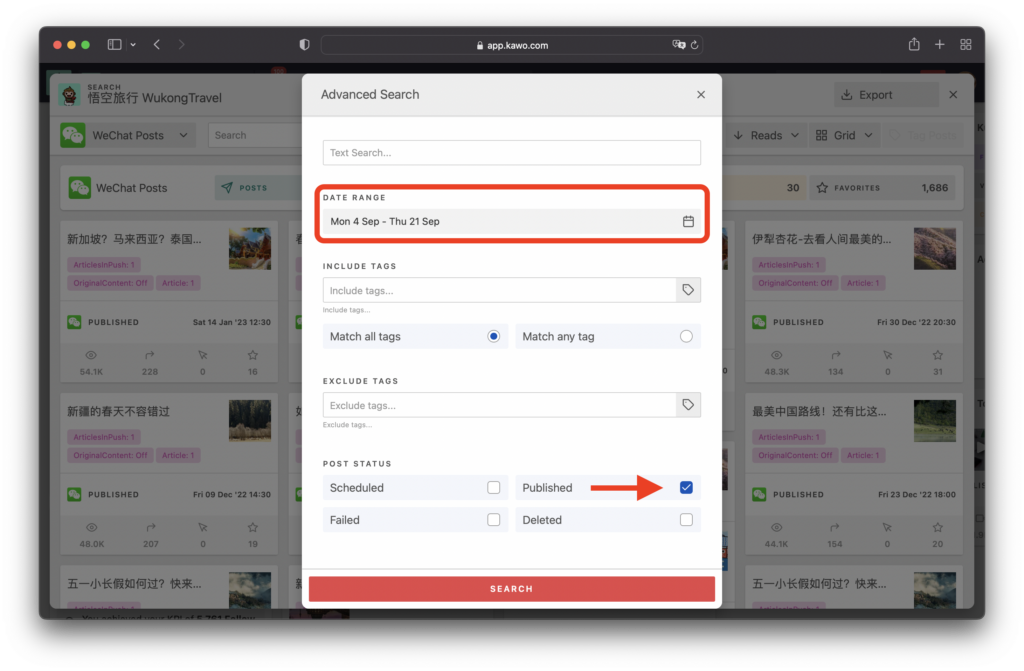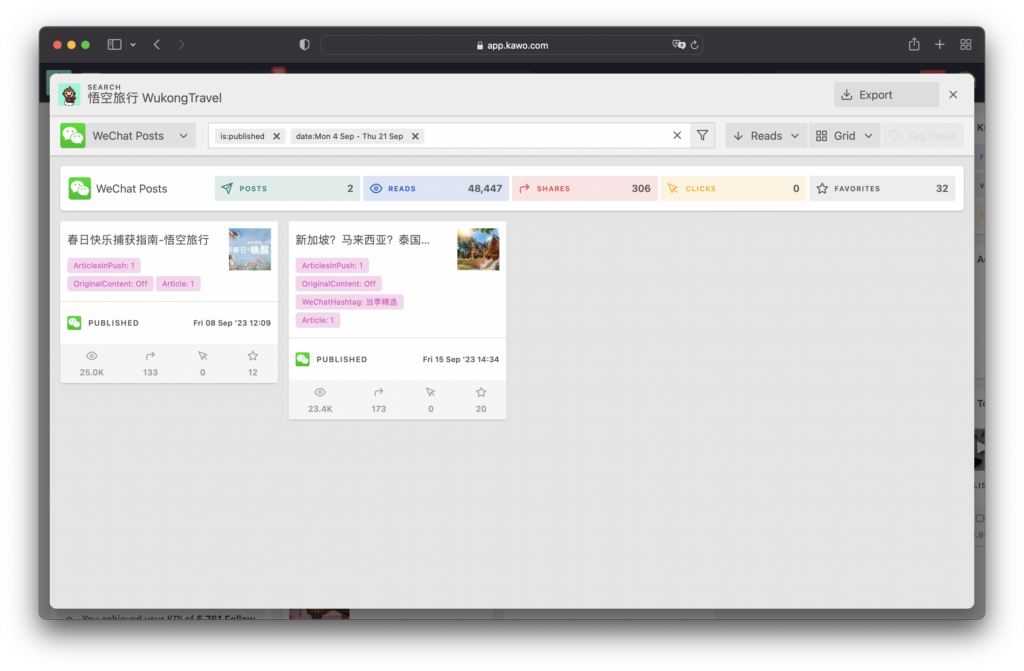 Step three: Once you have opened the post view, go to Meta, select an existing campaign
Click Save Post when you are done with all these steps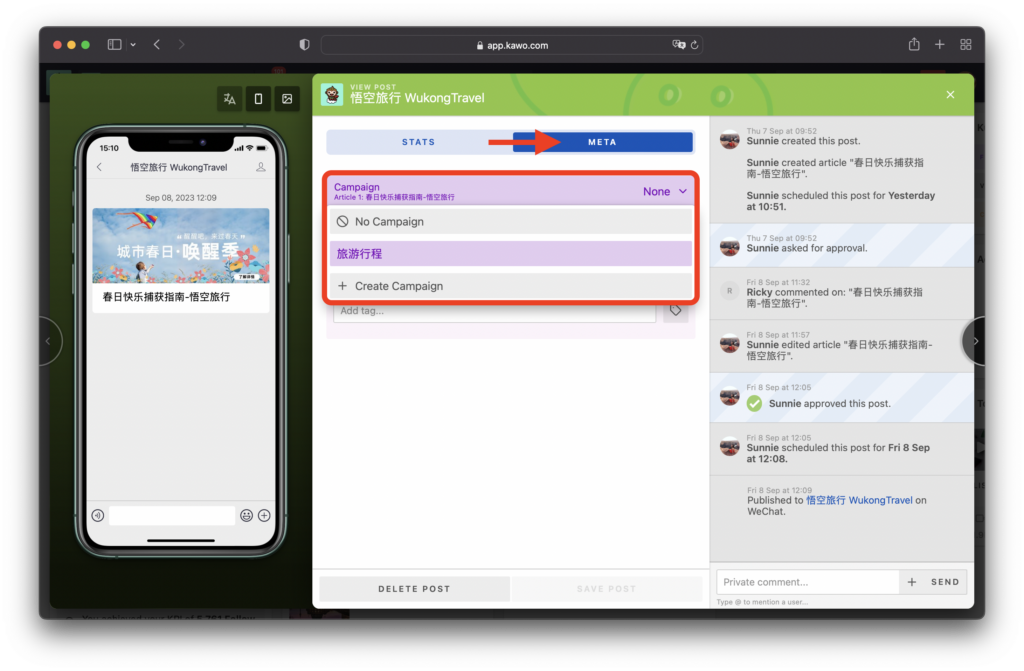 The fourth step is to go to Campaigns, click on the active one, and you will see the posts that have been added to the campaign.