There are two types of users on KAWO: Brand Users and Organization Owners.
How to add brand user(s)?
Step 1: Click the "Brand Settings" button in your brand Dashboard.
Step 2: Select "User", and add the user emails.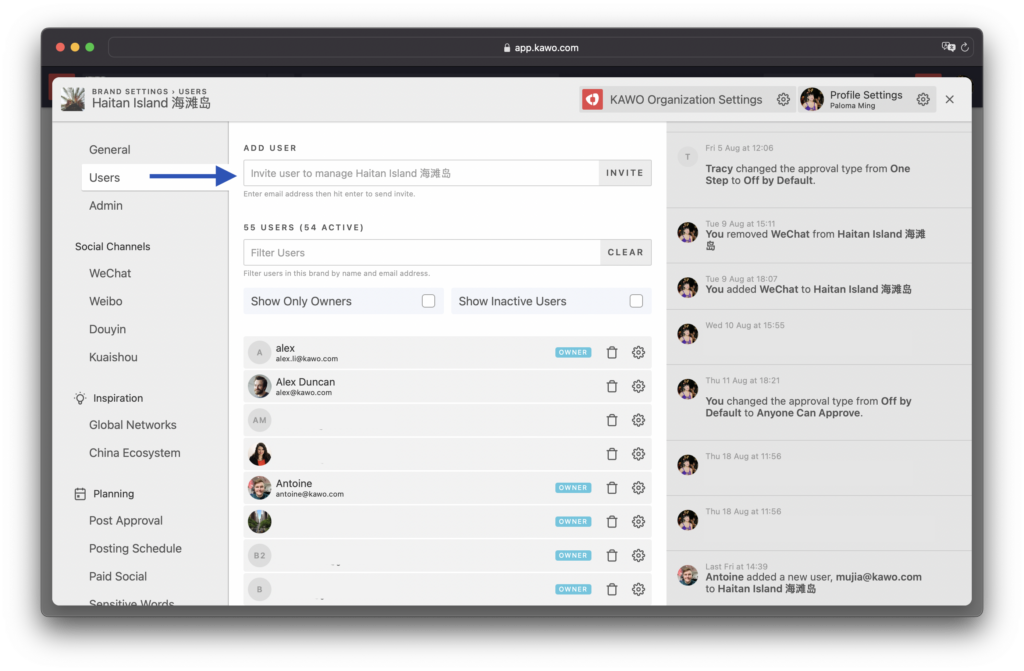 Note that the invited users will receive emails with temporary login information.