An organization owner can add or archive a brand within the organization.
How to archive a brand?
Step one: Visit app.kawo.com and log in.
Step two: Tap the setting icon ⚙️ next to the brand you want to remove.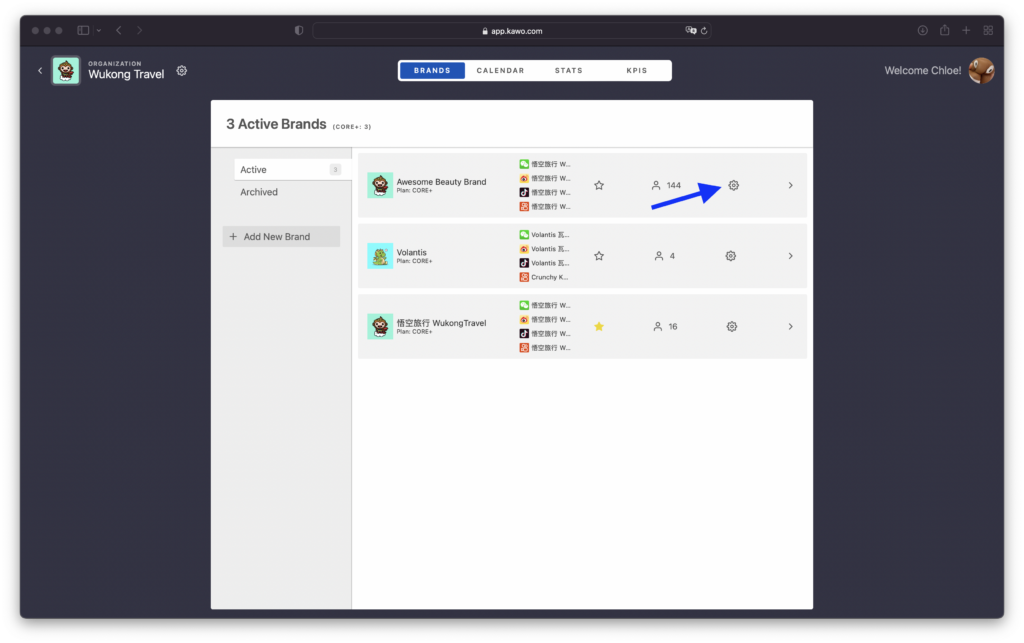 Step three: Simply navigate to the General section and click Archive This Brand.