By syncing articles into KAWO, users can utilize KAWO for Feedback & Collaboration and Publishing.
Step One. Create a WeChat article in the WeChat backend. Save to draft.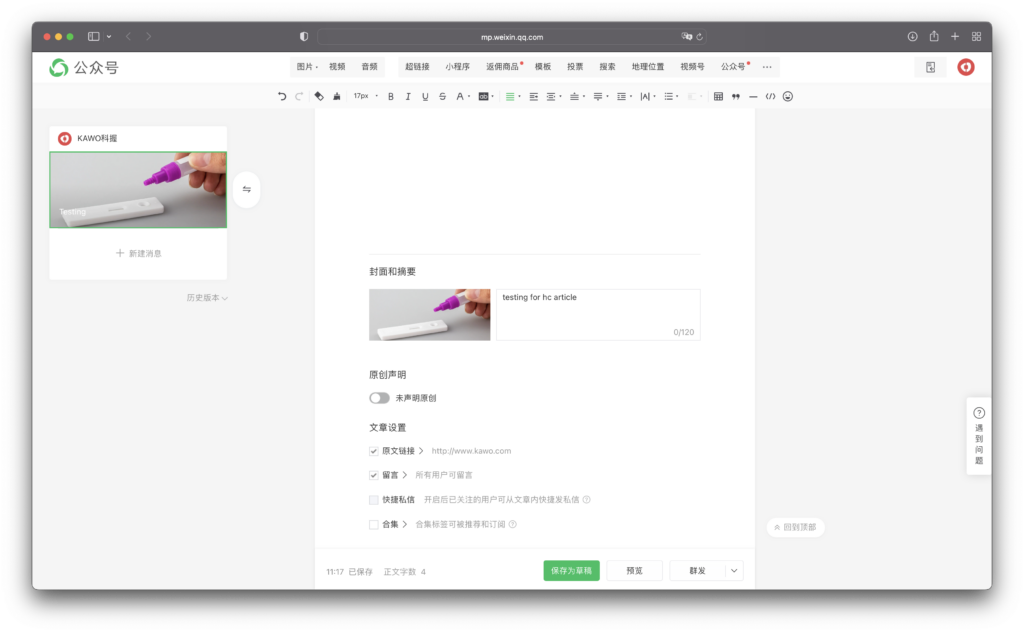 Step Two. Go to KAWO menu, select Planning -> WeChat Post Gallery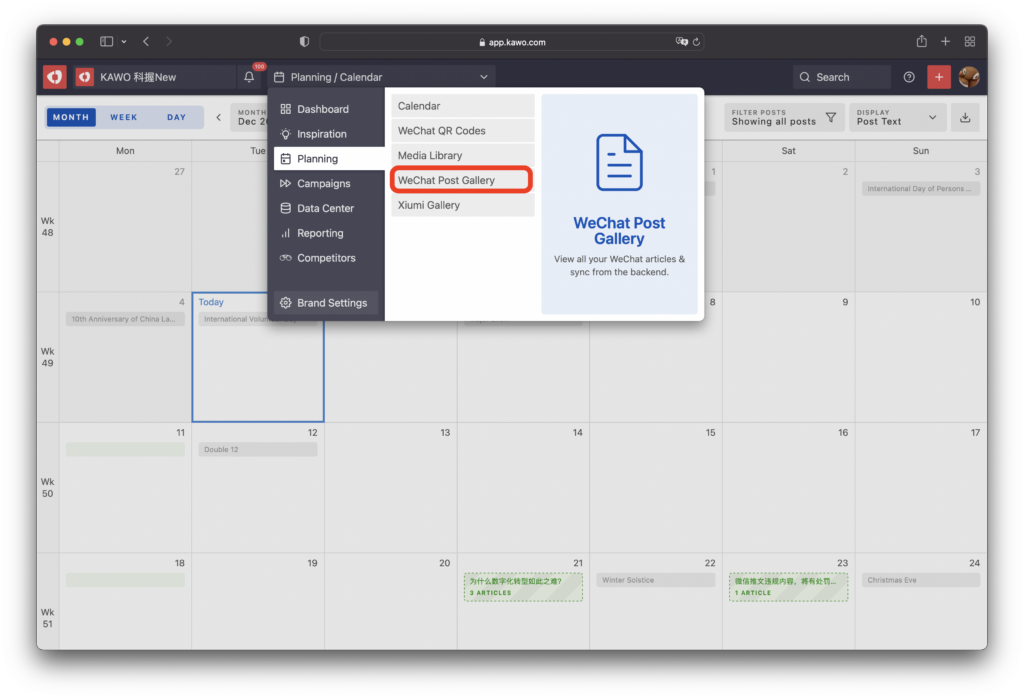 Step Three. Click the SYNC button to load the article.