KAWO not only allows team members to make comments and suggestions in real-time as they create content but also to add comments and insights to the Reporting at any time.
How do add comments to the graphs in KAWO Reporting?
Step one: Enter KAWO Reporting, and choose WeChat, Weibo, Kuaishou, Douyin, or Bilibili.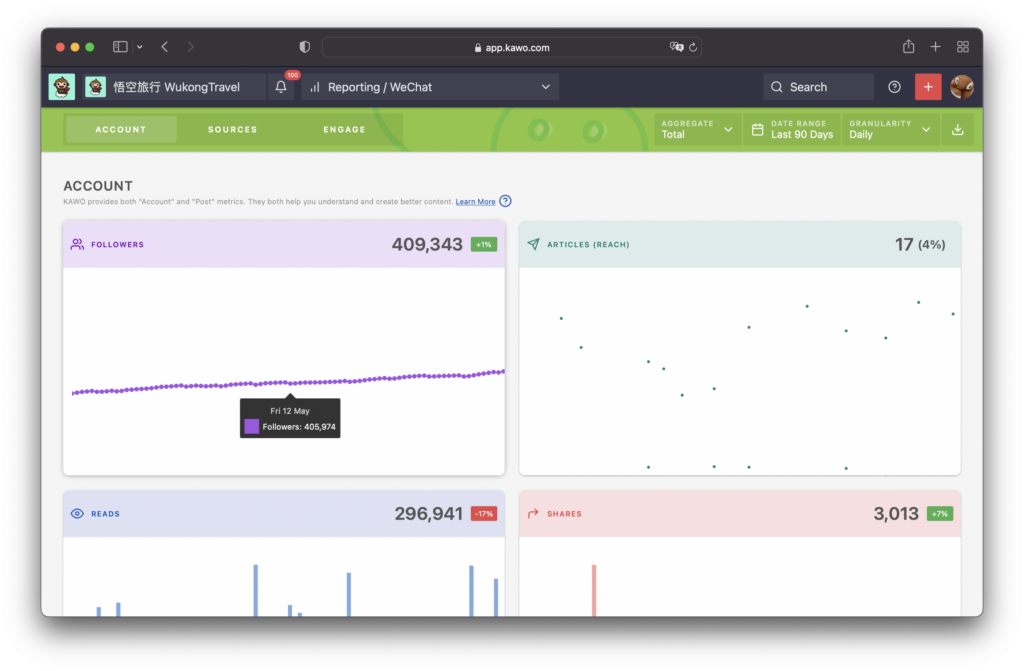 Step two: Select the Time Range.
Step three: In the lower right corner, click the "Add Annotation" button.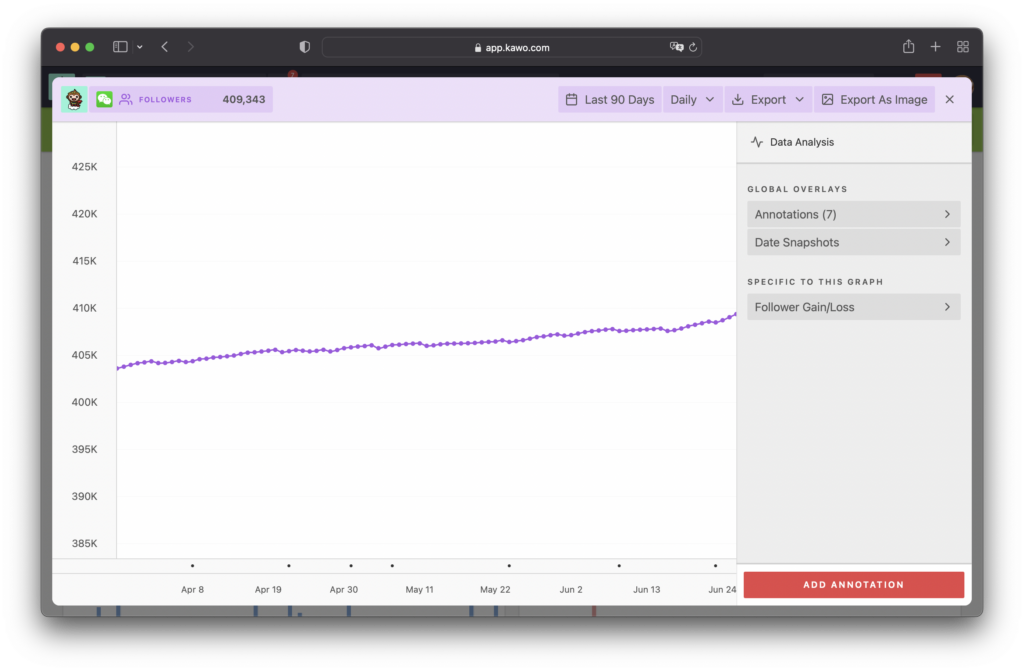 Step four: In the bottom right corner, add comments and insight notes.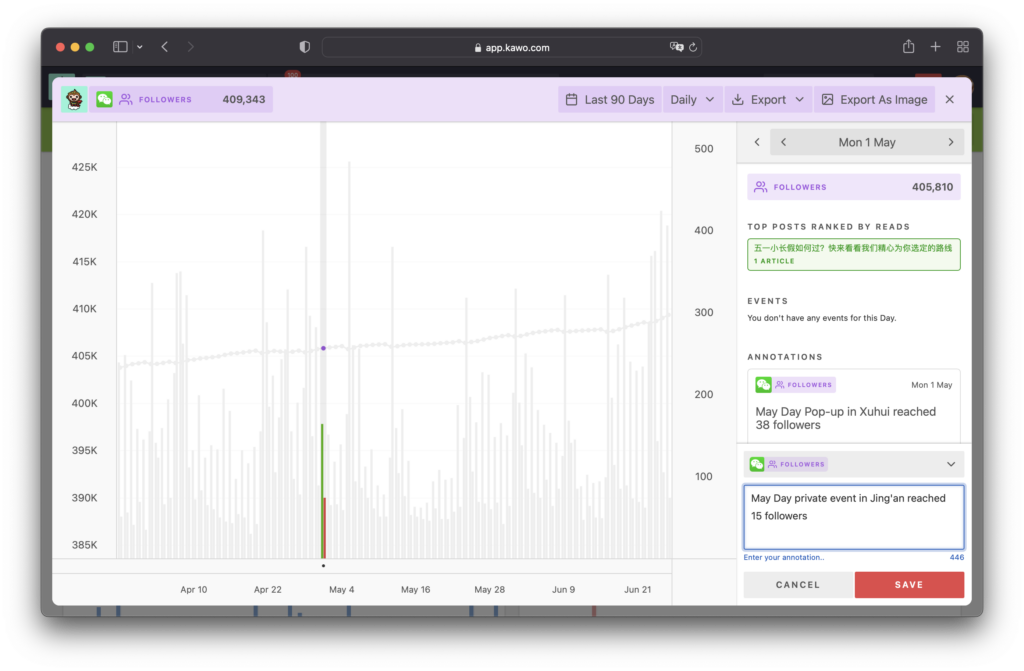 Small black dots indicate the dates and times of the notes.