Brands use social media platforms differently, and their KPIs will also differ: With KAWO, you can set your KPIs seamlessly, as well as track your process and make comments.
How to make comments on KPIs?
Step One: Click on the KPIs of a certain social media platform in your KAWO Dashboard to comment on them.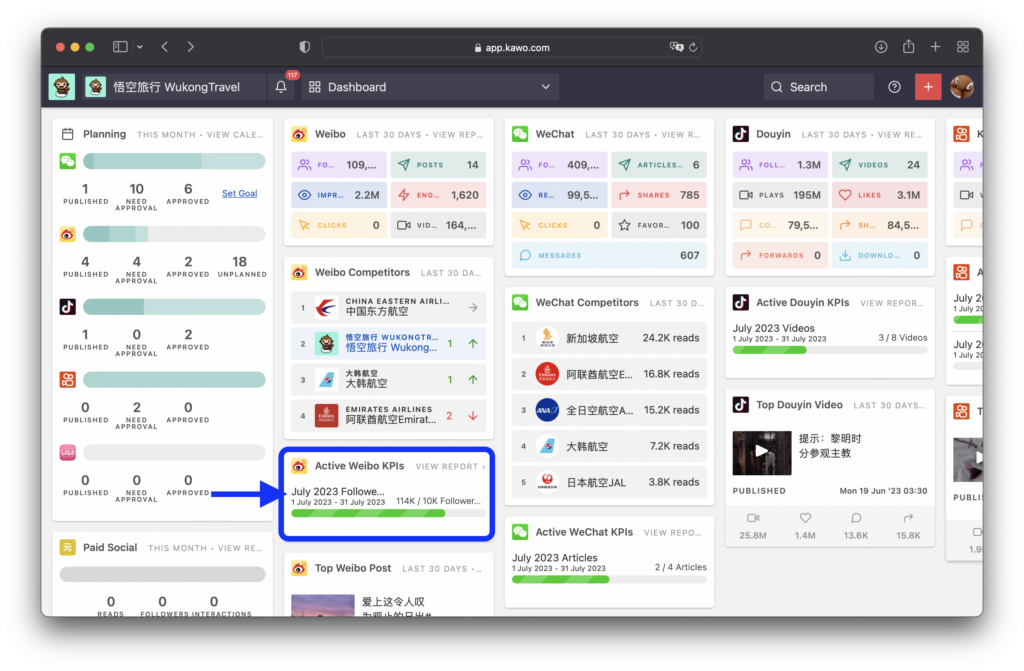 Otherwise, select KPIs under Reporting in the main menu to see all.
Step Two: Type your comments at the bottom left of the page, as well as @ your teammates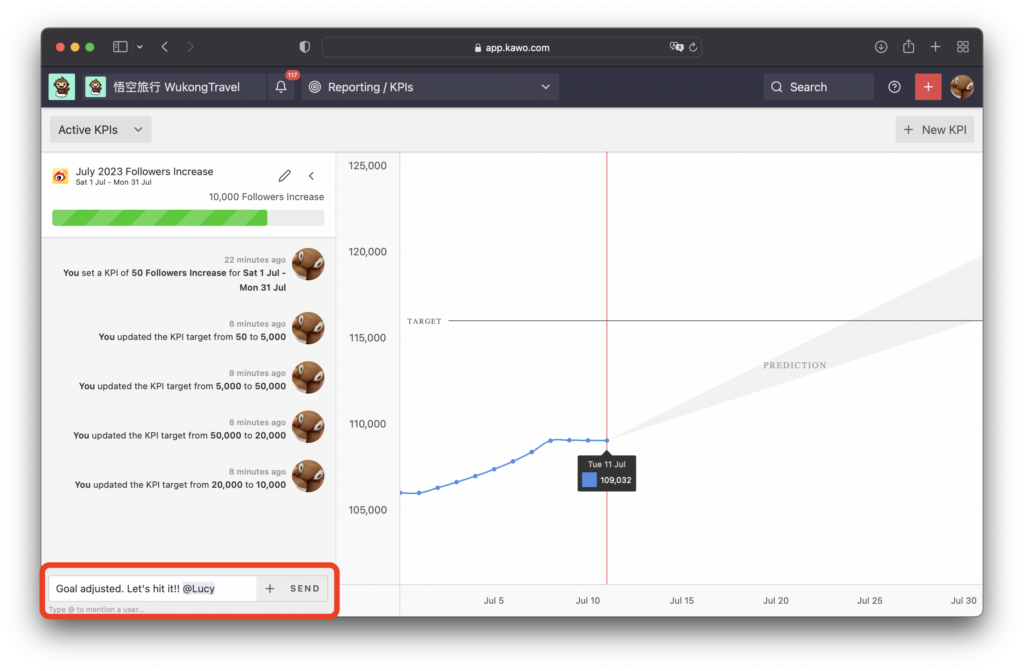 How to adjust KPIs?
Step Three: To adjust KPIs for the channel, click on the pencil icon.