KAWO lets your team collaborate and create easy workflows for feedback and approval of your social content. While leaving comments on Weibo and Douyin posts is more straightforward, this process is often more complicated for WeChat.
The desktop version of KAWO, or KAWO's Mini-Program, allows users to comment on individual parts of WeChat articles, and these comment threads can be resolved one by one. 
Once a WeChat post is saved and scheduled…
 Step one: Click "Edit Article" in KAWO's editor
 Step two: Click "Comment"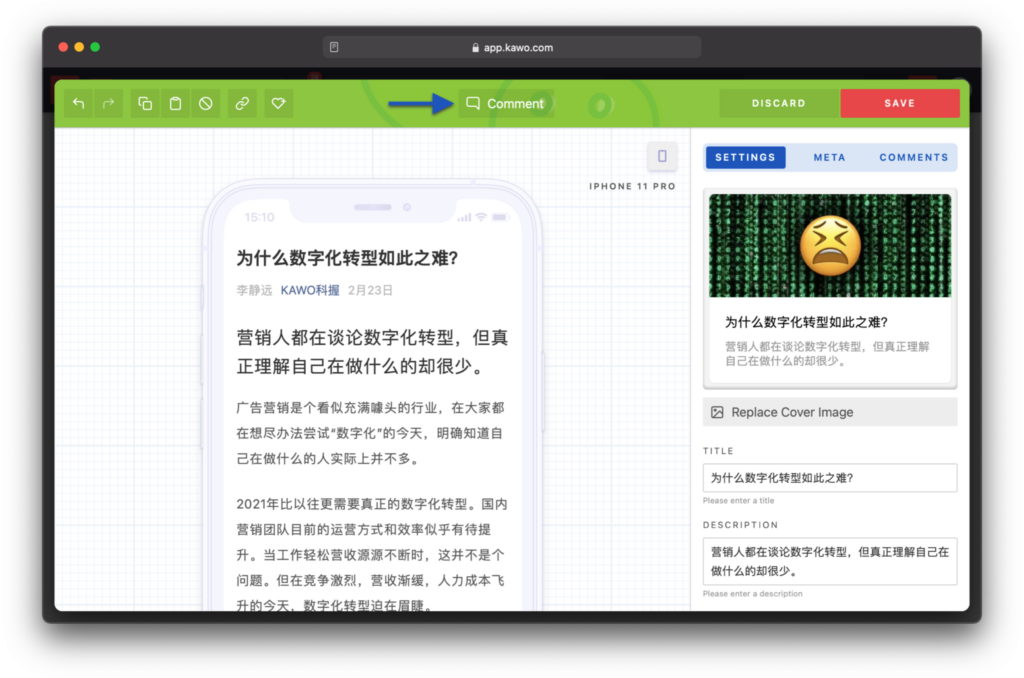 Step three: Click any sentence or picture to leave the comments
 Step four: Click "Solve" once the changes have been changed
*You are able to @ your team member in the commenting area, and the person who has been @ by you can reply in the comment box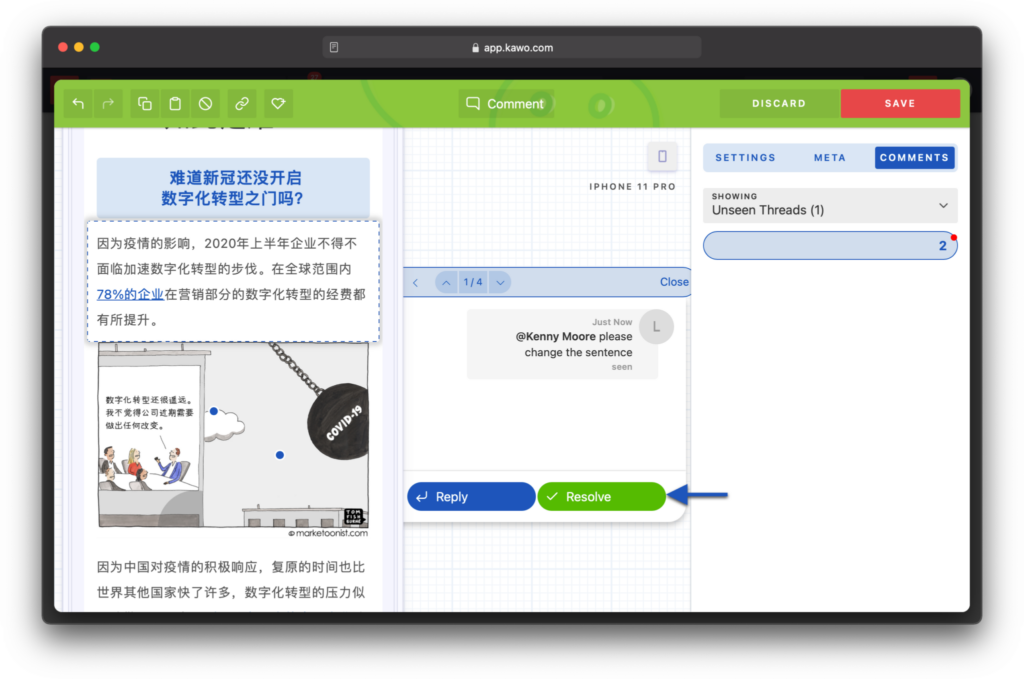 Step five: Click "Meta" to approve the article.
*This feature only applies to the content approver