KAWO lets your team collaborate and create easy workflows for feedback and approval of your social content.
While leaving comments on Weibo and Douyin posts is more straightforward, this process is often more complicated for WeChat. With KAWO, you can comment on a specific part of a WeChat article. This creates small comment threads that can be resolved one by one.
WeChat article comments and approvals work best on Desktop and our WeChat mini-program.
Firstly, save and schedule a WeChat post.
On Desktop
Step 1: Click "Edit Article" in KAWO's editor
Step 2: Click "Comment"
Step 3: Click any sentence or picture to leave the comments
Step 4: Click "Solve" once the changes have been changed
*You are able to @ your team member in the commenting area, and the person who has been @ by you can reply in the comment box
Step 5: Click "Meta" to approve the article.
*This feature only applies to the content approver
With the WeChat mini-program
Many teams rely on communication via WeChat for their approval process. This quickly becomes messy. With our WeChat mini-program, you can share content with your team on WeChat, while keeping track of the feedback and approval process in KAWO.
Firstly, you have to enable the mini-program for the post:
Step 1: Click top right button on the WeChat editor "Mini-Program" to enable mini-program
Step 2: Scan the QR code, login with KAWO account if you are a KAWO user, or else login with WeChat account.
You can share your content with your team on WeChat by using the mini-program.
Leaving comments in WeChat mini-program
Step 1: Click "Comment"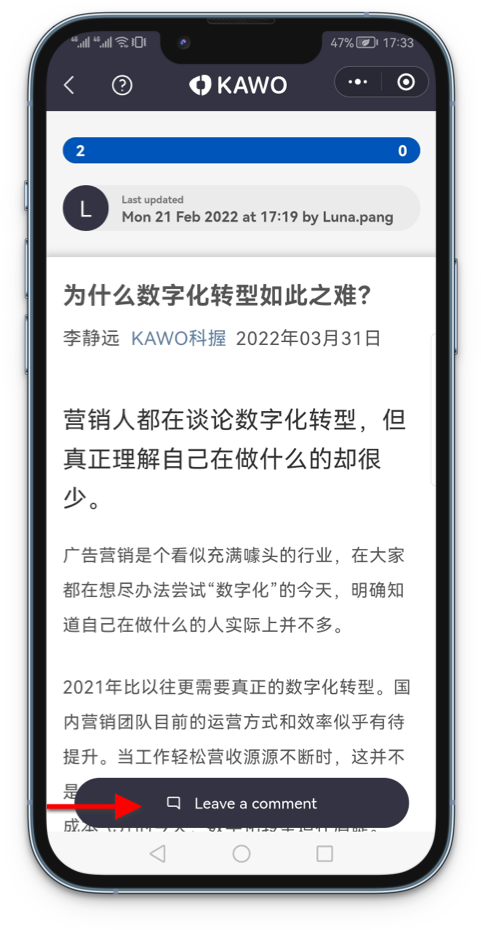 Step 2: Click any sentence or picture to leave the comments
Step 3: Click "Solve" once the changes have been changed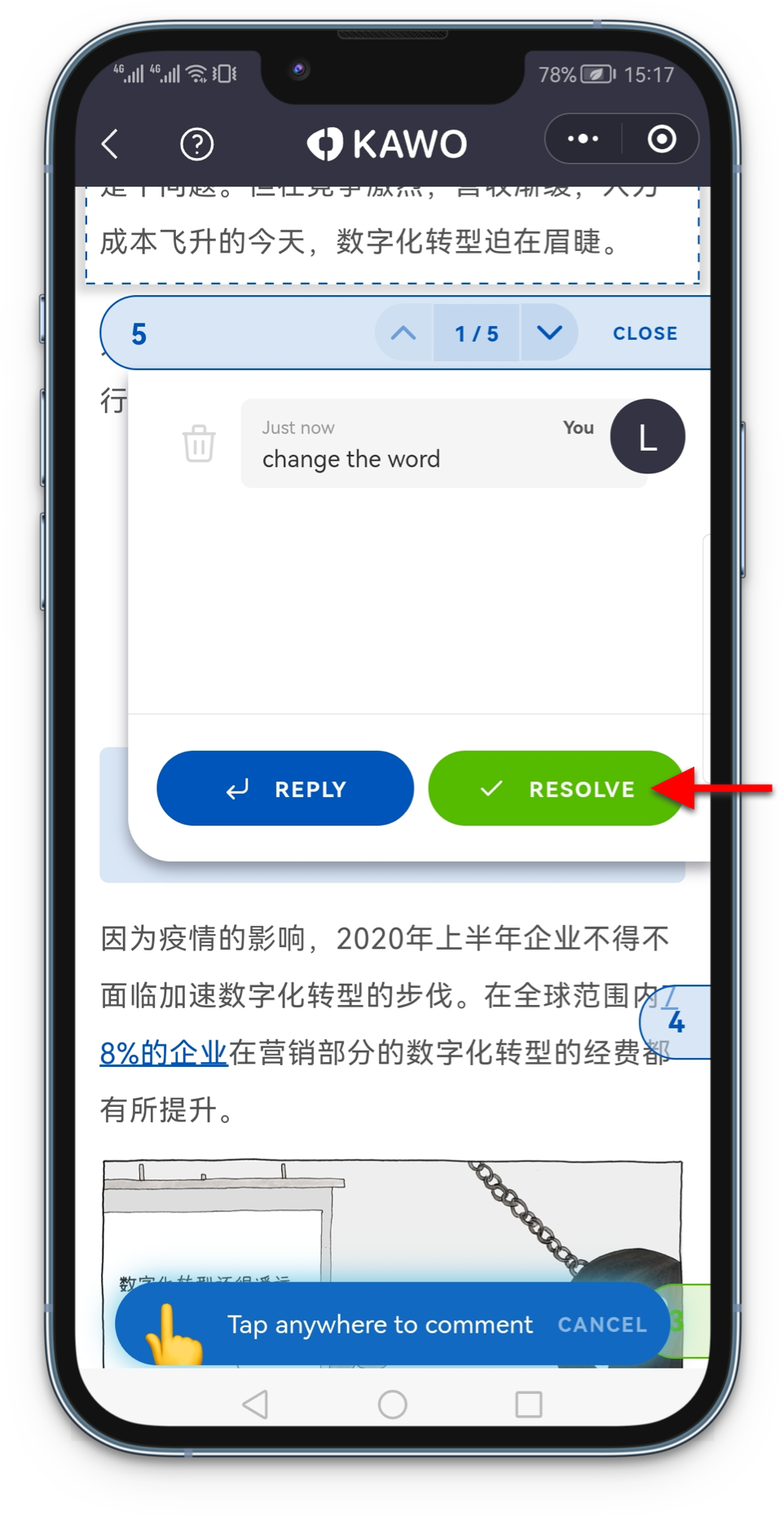 Step 4: Approve article