Effortlessly show the ROI and the impact social media is driving.
Auto-generate reports and data analysis to share with your team so they know in real-time what engages and attracts your audience so that they can create more magic.
No More Guessing
Know what content creates the most impact
Meet KPIs
Set realistic targets & keep everyone on track to hit them
Improve Efficiency
Collect data & generate reports in seconds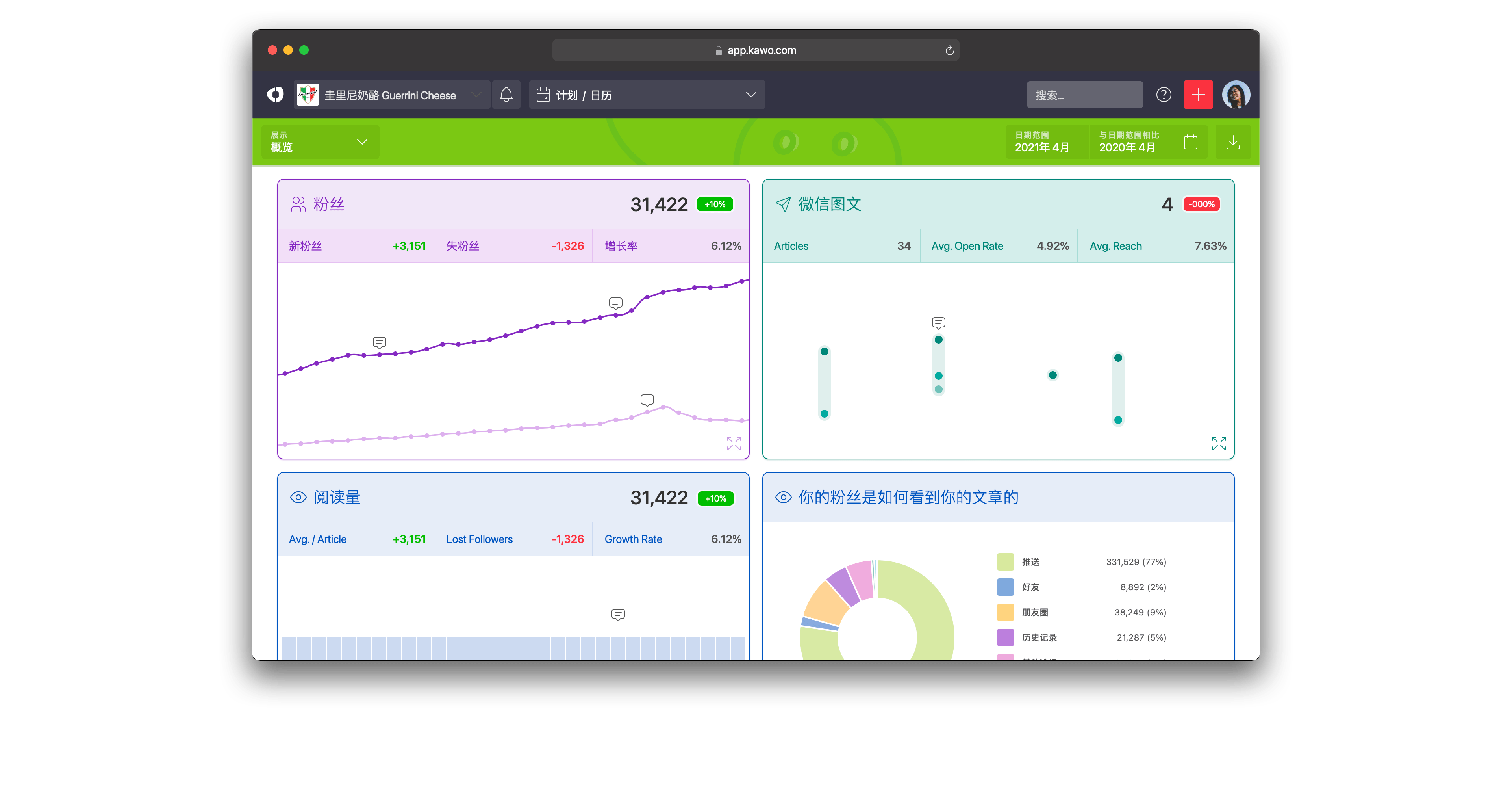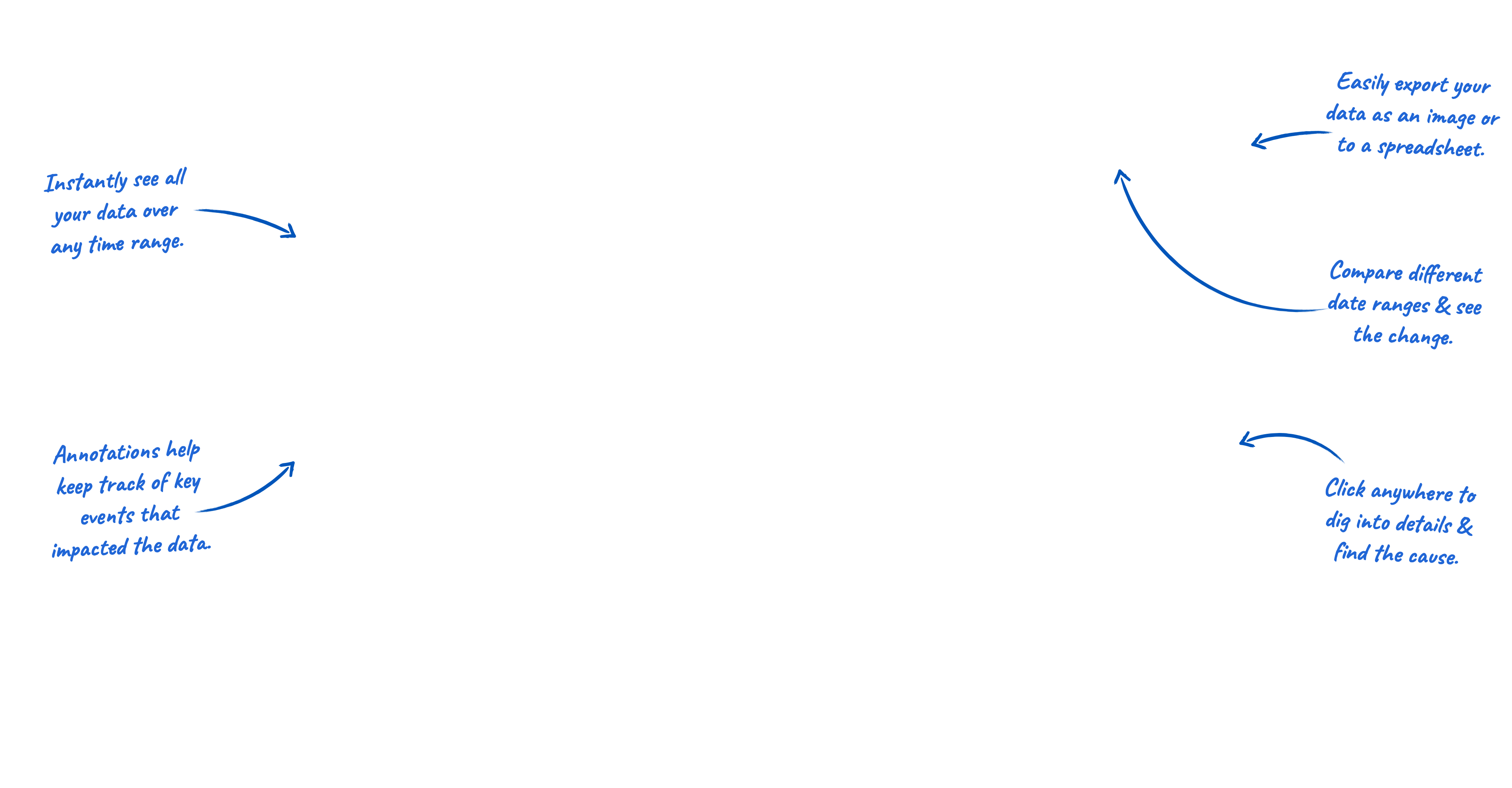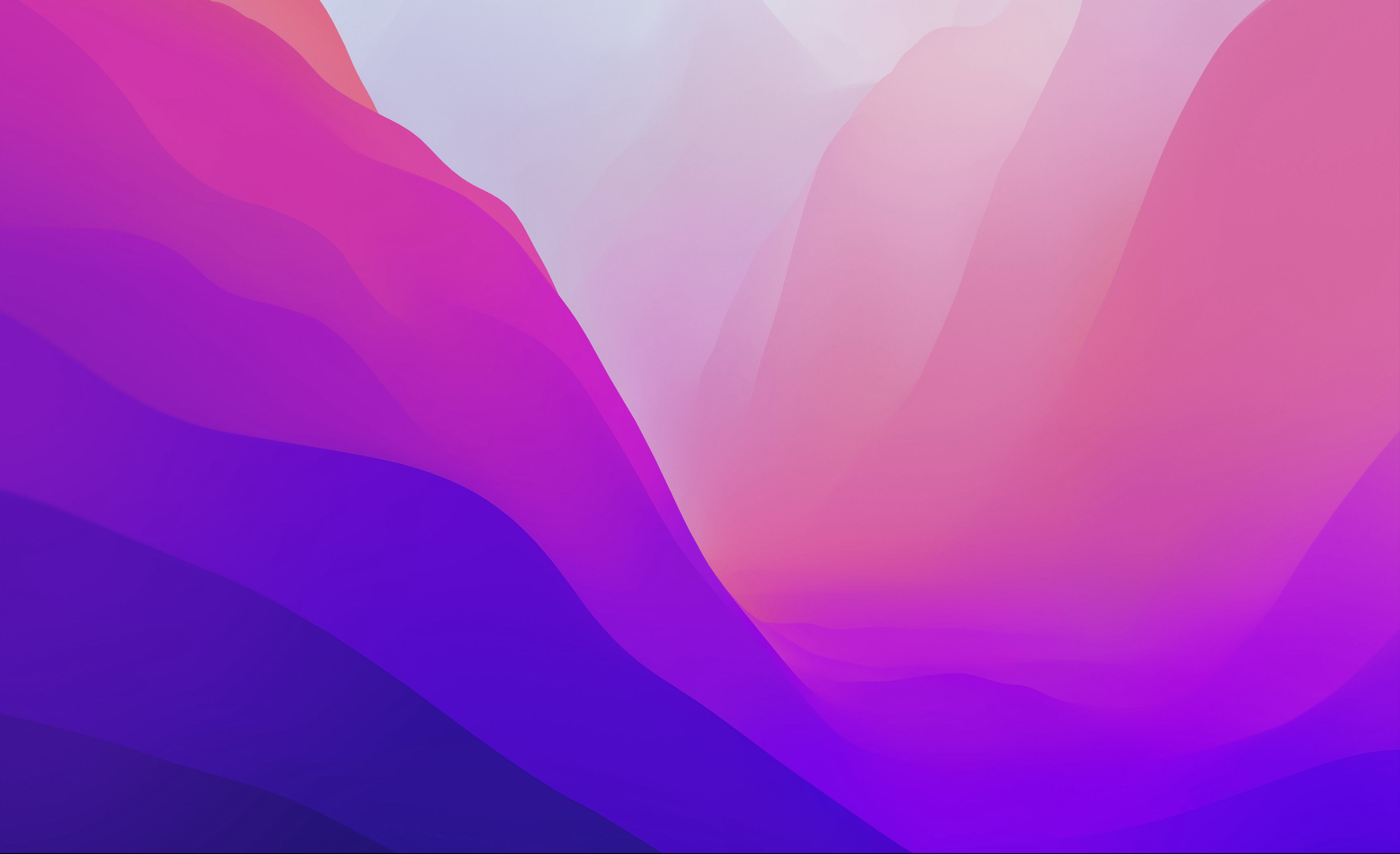 User-Friendly Dashboards
Instantly know how you're performing across all of your social channels at a glance. Identify what's going well, and what isn't.
Anyone Can Be a Data Analyst
Ever seen a spike or a dip in a graph, but don't know why? KAWO's data analysis makes everyone on your team a data-detective. Instantly find out why something changed using real-time data and notify the right people.
Metrics That Make Your Life Easier
Automatically integrate, calculate and rank how your social media posts are performing. Need to visualize it? No problem, KAWO will do it for you. Now you can use your time to adapt your content and social media strategies according to the common traits of the most successful posts. Learn More>>
Competitor Monitoring
Keep track of your own performance and stay ahead of your competitors. Discover new opportunities through their growth. Export competitor monitoring reports for sharing with your team. Learn more>>
Organize Content with Tagging
KAWO's tagging feature helps to identify which posts connect with your followers and which could be improved. Stop wasting time creating content that produces no ROI. Learn more >>
Campaign Management
Integrate and manage all your campaigns across multiple social media channels with ease in one place. Automatically monitor and track real-time performance and KPI progress to quickly adjust social media strategies. Learn more >>
Automatic Reports
Stop crunching data and making presentations. KAWO will automatically generate weekly reports and data analysis. Now your team can spend time on work that delivers results.
Set Smarter KPIs
KAWO's smart predictions let you see far in advance if you're on target. If you're not, you'll be able to adjust before it's too late. Learn more>>
Keep Track of Important Learnings
Share insights or highlight noteworthy events on your timeline so that new members of your team can learn from your past successes and failures.
Data Center
Instant access to all your data on social channels for insights with ease. KAWO Data Center allows brands to view detailed performance data for content on all the social channels. Through different metrics, brands can dive deep into followers' preferences and needs and optimize social media content strategy for your next step. Learn more>>
Say goodbye to reporting nightmares!