Effortlessly show the ROI and the impact you deliver through social.
Learn what engages your audience and exceed expectations.
Become Smarter
Don't know what content brings the best returns?
Achieve Goals
Not hitting your targets?
Can't reach unrealistic KPIs?
Improve Efficiency
Reporting taking too long?
Wasting hours collecting data?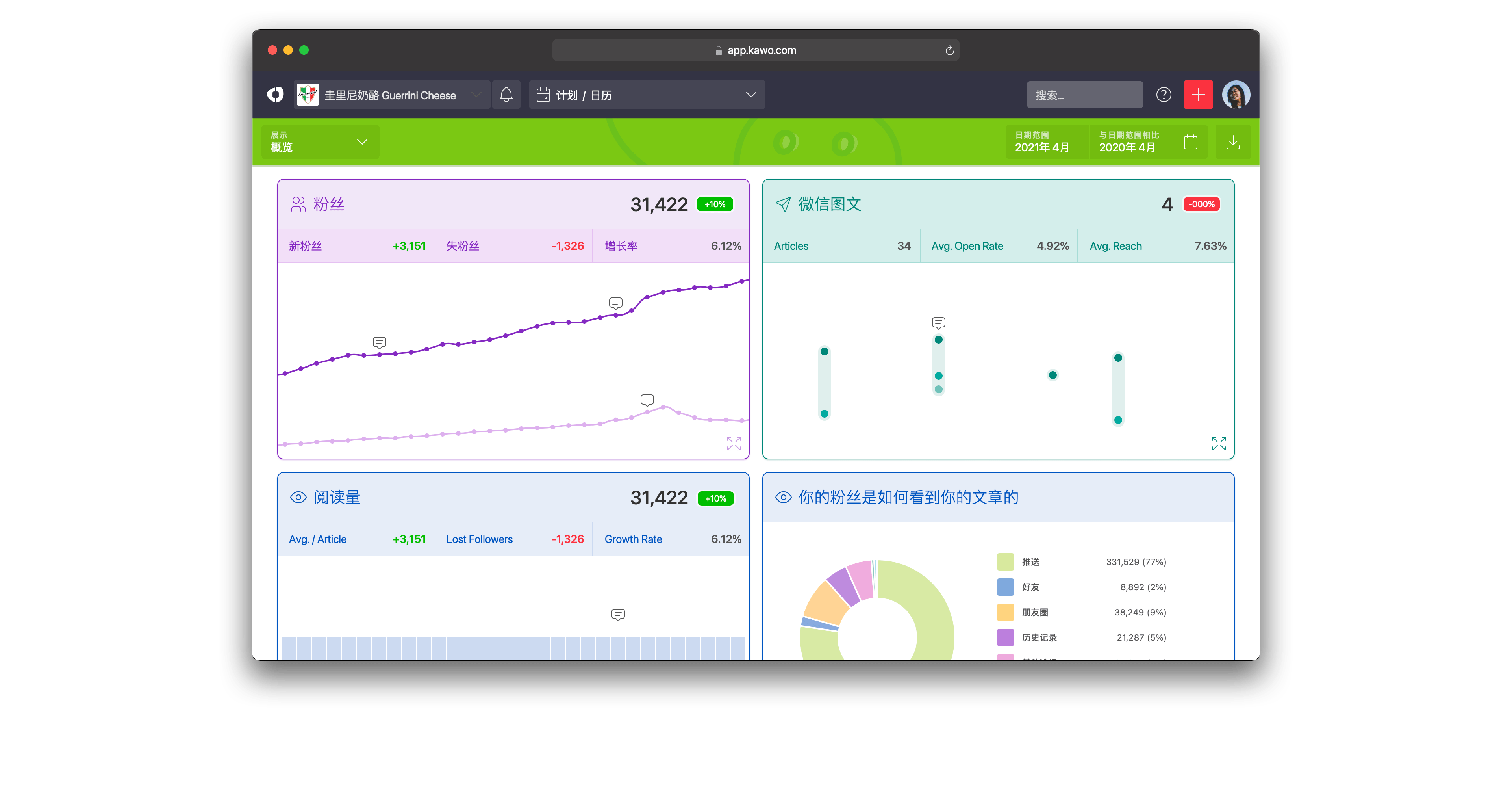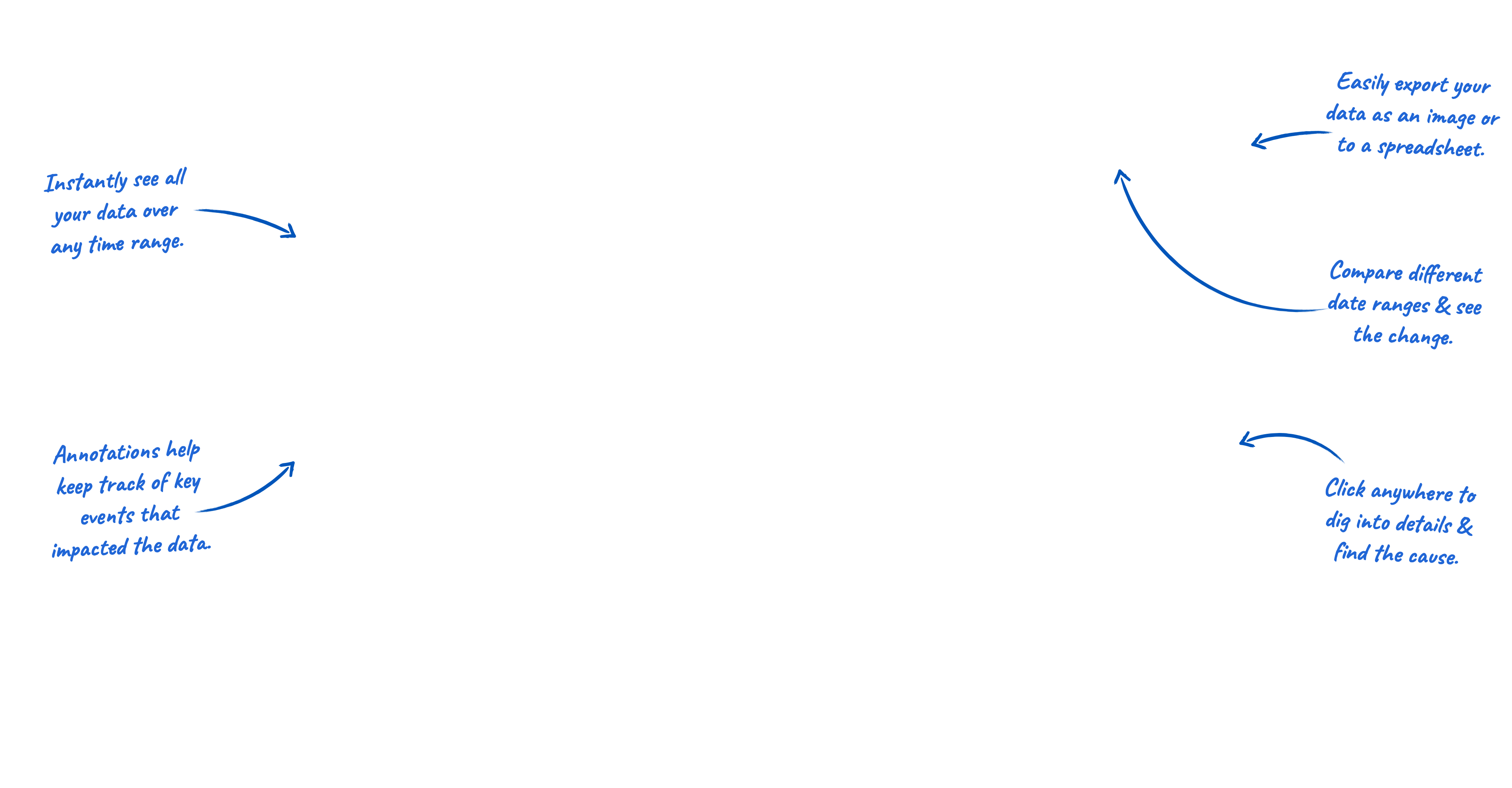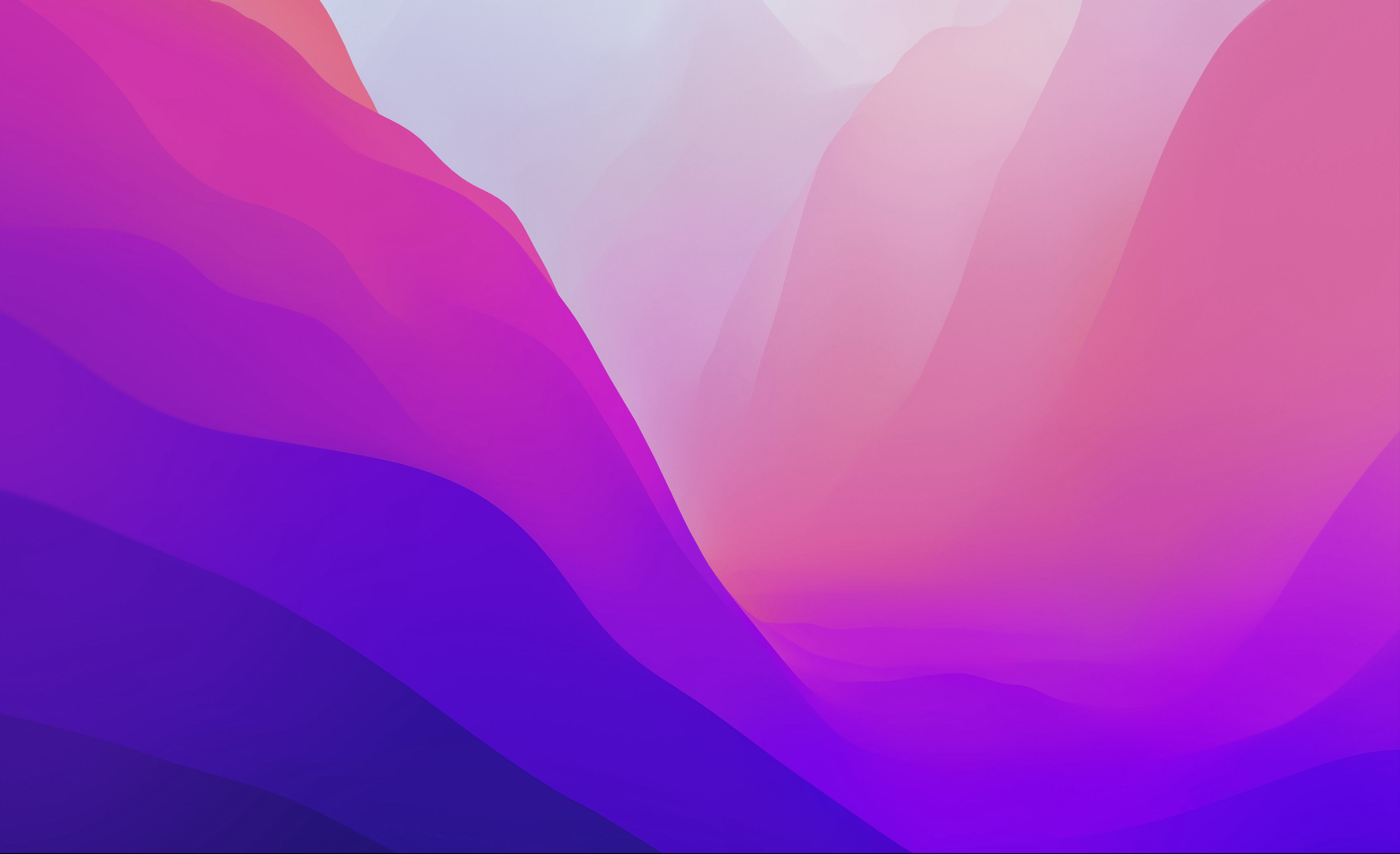 Dashboards
Instantly know how you're performing across all of your social channels at a glance. Identify where you're on target and where you need to refocus your efforts. Easily accessible with all the metrics you need to ensure you're at your best.
Deep Data Analysis
Ever seen a spike or a dip in a graph, but unable to find out why?
KAWO's data analysis makes everyone on your team a data-detective. Instantly find out why something changed using realtime accurate data and use annotations to update your team.
Advanced Post Metrics
Automatically integrate, calculate and rank the data for a single post on social media
with breadth, depth, flexibility and visualization. Nimbly adapt your content and social media strategies by analyzing and summarizing the common traits of the most successful posts. Learn More>>
Competitor Monitoring
Weibo & WeChat competitor analysis allows you to benchmark your own performance and keep ahead of your rivals. Use their growth to discover new opportunities. Easily export competitor monitoring reports to share with your team. Learn more>>
Tagging Insights
KAWO's tagging visualizations help you identify which posts connect with your followers and which could be improved. You invest so much in creating content so increase your engagement and stop wasting time creating content that produces no ROI. Learn more >>
Automatic Reports
Marketing is about connecting with people, but we seem to spend so much of our time crunching data and creating reports. KAWO's automated reports keep your team or client up to date with your progress and allow you to focus on work that delivers results.
KPIs
KAWO's smart predictions allow you to see far in advance if you're on target and take action before it's too late. Get instantly notified whenever you achieve your goals; begin the celebrations or be the first to inform your clients. It can feel like business is completely driven by KPIs, making them visible to the entire team focuses everyone around your goals.
Learn more>>
Media Valuations
Proving the value of social can be incredibly hard. KAWO's equivalent media valuations help you put a value on the exposure achieved through WeChat and Weibo to justify your investment.
Annotations
Share your insights or highlight notable events to the rest of your team by annotating your timeline. New team members can quickly learn from your successes and failures in the past.
Ready to learn more?
Say goodbye to reporting nightmares!