There are two ways to view metrics in KAWO and this often leads to confusion when stats for the same period do not match. Below is a diagram explaining the differences between the two methods of calculating statistics. 👇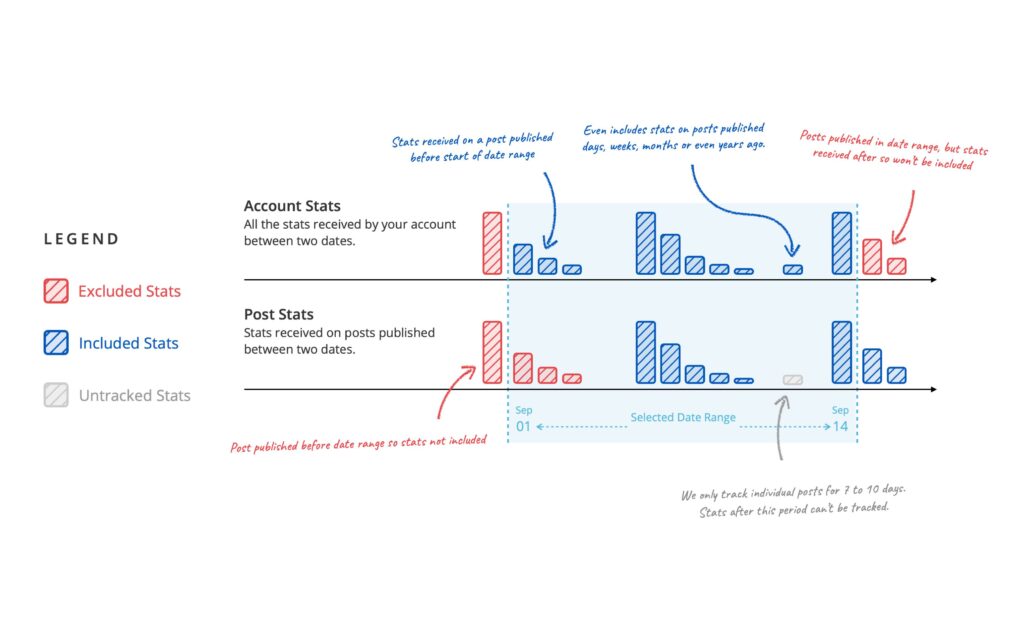 There is a longer tracking time for video platforms than the 7-10 days shown in the figure 👆; the specific time is 99 days for Douyin, 99 days for Kuaishou, and 100 days for Bilibili.
As KAWO tracks individual posts for a limited period of time, the post stats after that period will not be tracked. However, in any case, untracked stats would not likely affect the quality of your data analysis.
You can find account-wide stats in KAWO Reporting.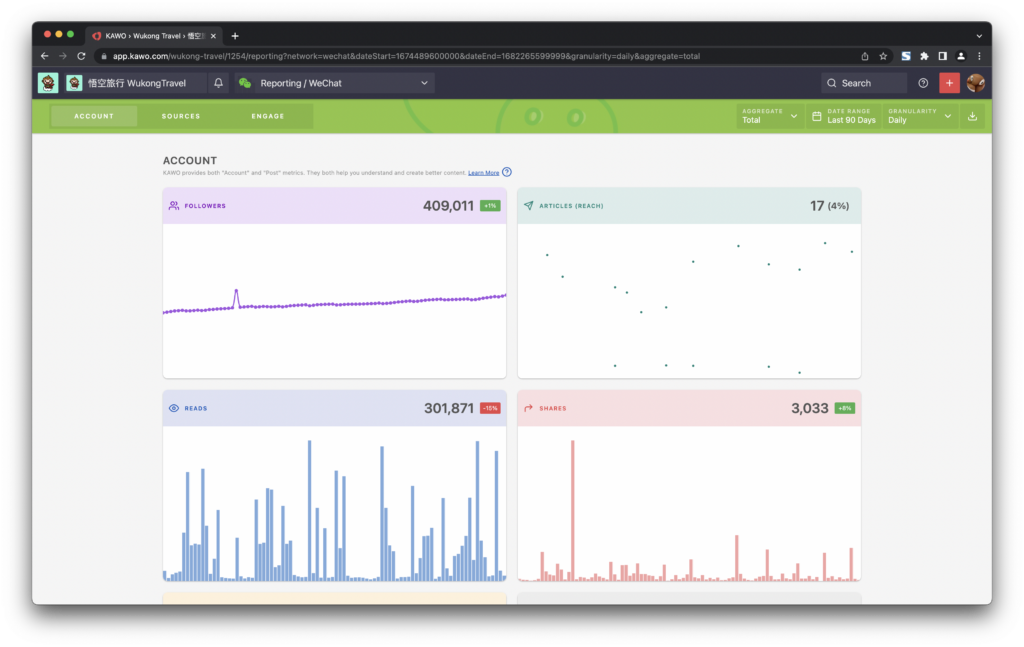 You can find your post stats at KAWO Data Center.