How to untag auto-tags?
At the moment, auto-tags in KAWO can't be untagged. Some users reported that since auto-tags are not mutually exclusive, the value of post-performance turned out to be inaccurate.
While we are trying to solve the problem, here is a quick fix to the issue:
Step 1: Click Add Category to create new tag categories that function as auto tags.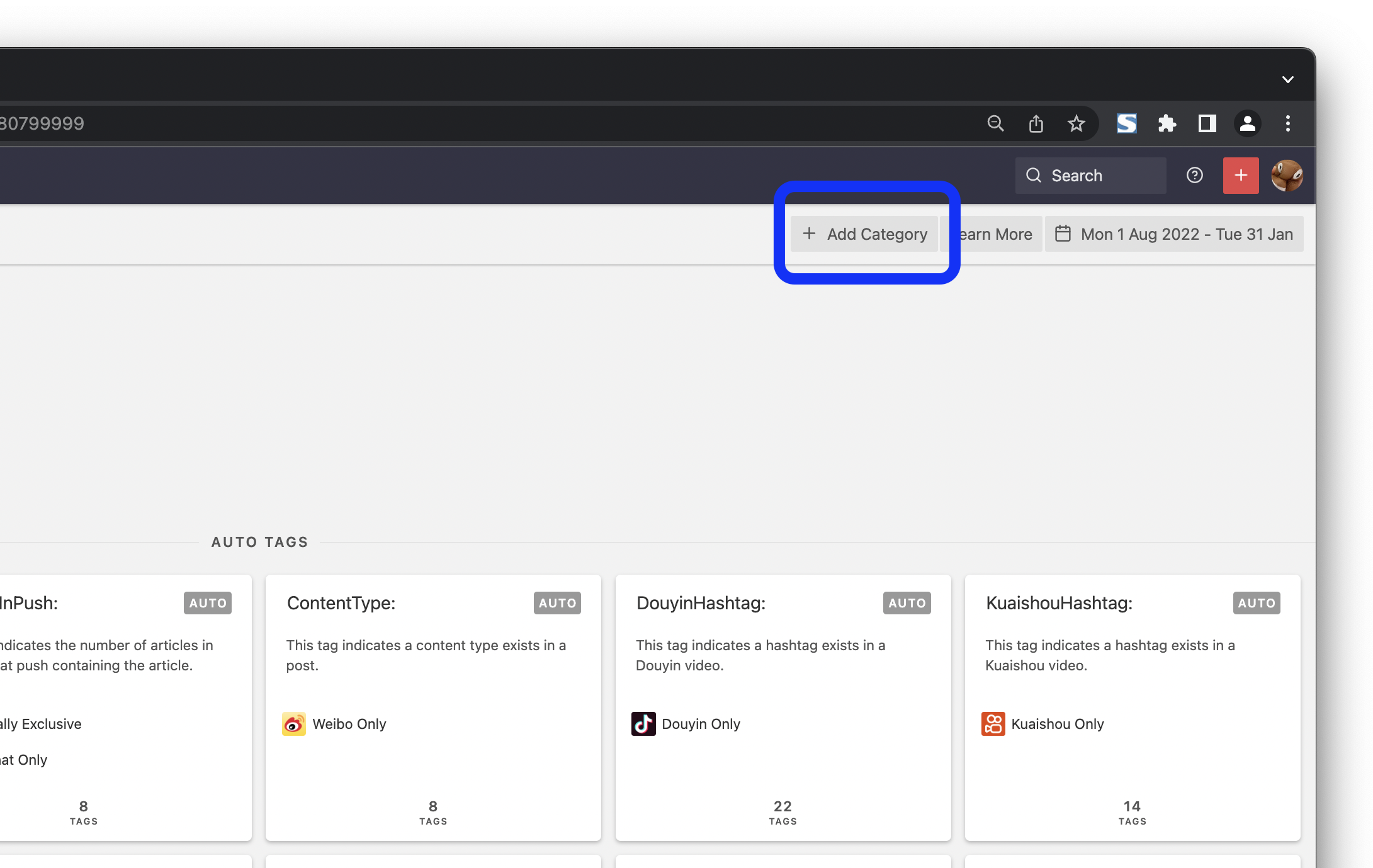 Step 2: Set the new tags as Mutually Exclusive so that the data in the new tag categories won't be double-counted.